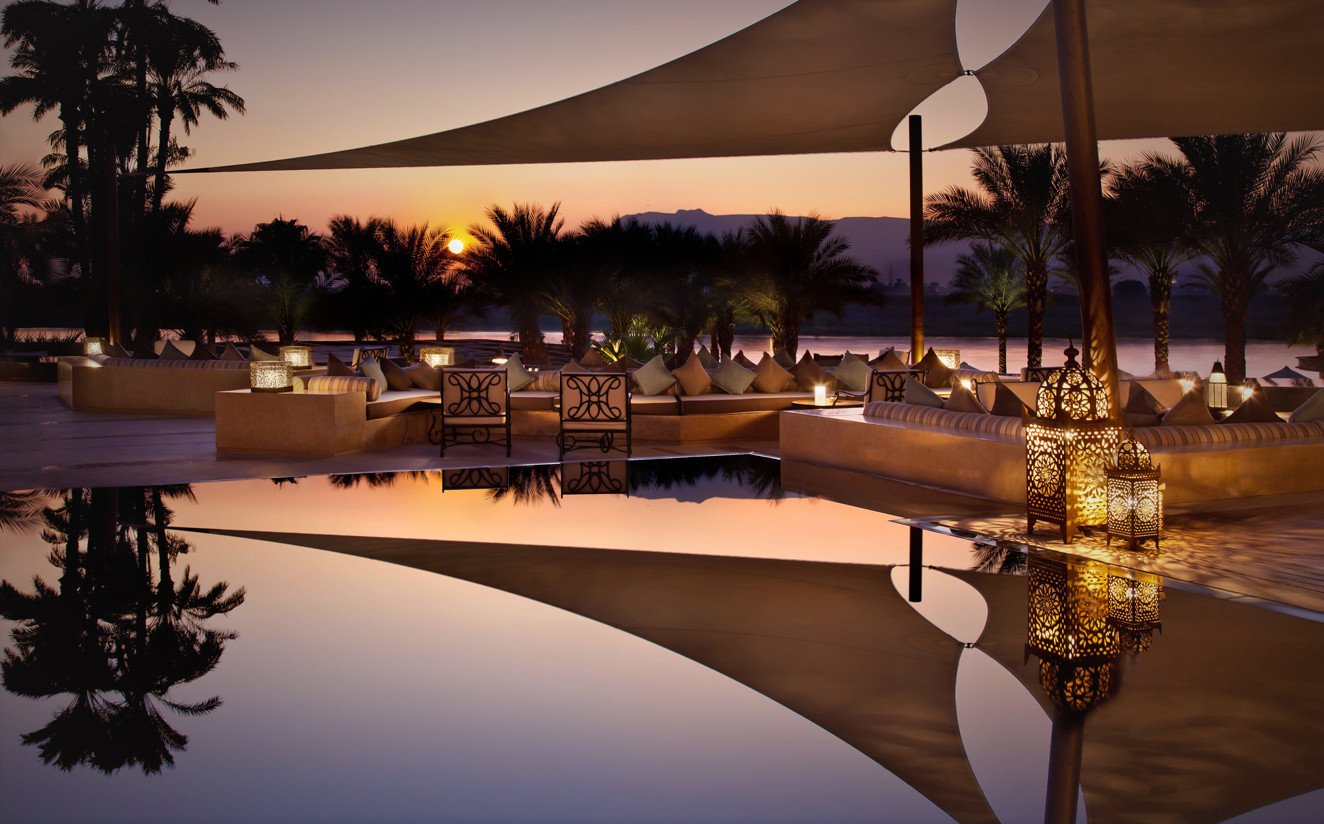 The last time I went on a girls' trip I was a totally different person. I was single. I had a teeny tiny waist and no bags under my eyes. It was like a lifetime ago. So when I got the opportunity to leave the husband and monkeys behind, I didn't think twice. I've never packed that fast in my life. My girlfriends had a trip planned and I was on it!
So off we went to a far away beautiful place that is super underrated.
Luxor.
Why Luxor, you might ask?
Well, only because it's home to some of the most beautiful monuments known to man. Anyone who knows me knows that the previous sentence has nothing to do with why I went. The truth is, I went to stay at the Hilton and for the plush bedding, bathrobe and room service.
What's so special about the Hilton you might ask?
Everything, my friends, everything.
So we all know that there are nice hotels in Egypt. All around the world there are nice hotels. Luxurious lobbies with plush rooms, super expensive carpets and whatnot. But who cares how big the chandelier is? It's usually directly related to how snobby the concierge is.
Then there are nice hotels. Hotels that offer you everything you could possibly dream of, with reasonably sized chandeliers and a smiley helpful concierge. These are the hotels I love. And the Hilton Luxor falls right into that awesome category.
Straight lines, clean design, no-mess elegance. It's perfection. The service is just the right amount of helpful without having you want to scream. Literally from the moment we stepped off the plane, we were treated like royalty.
Check-in was a breeze. The rooms were cozy and just the right the amount of simplicity and luxury. It was everything this tired mama wanted and more. And on top of everything else, I stayed in my beautiful room all by myself. All. By. Myself.
It was fabulous. The bed was all mine. The pillows, all mine. Both bathrobes and fluffy slippers… all mine. I could put my suitcase anywhere I wanted. The bathroom was clean. It was always clean. There was no boy to make the sink messy with water and toothpaste. All mine.
Now, I'm not going to get into the sightseeing or the temples because, believe me, no words can explain the beauty and rich culture this country has to offer. What I am going to go on about is the hotel. The food, dammit. The food was impeccable. In all the restaurants! They have a saffron sauce I'm still dreaming about and a breakfast buffet that will put any hotel here to shame.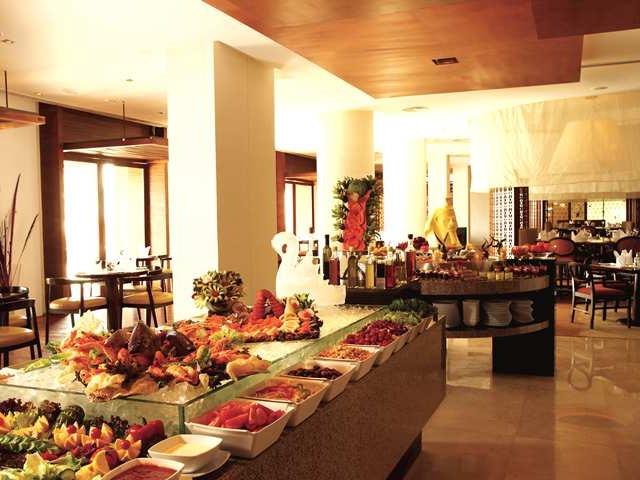 The spa is breathtaking. Nile view massage rooms. A heated infinity pool onto the Nile. Saunas, steam rooms, herbal steam rooms, even cutie pie little foot reflexology things for your tired feet. Oh, and did I mention the water beds? Yes, water beds. Really.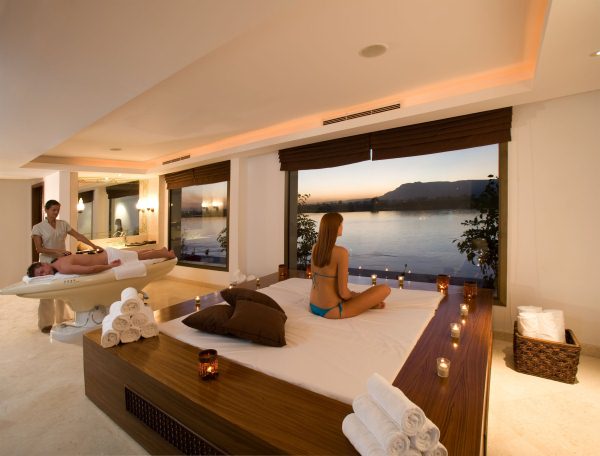 Even the housekeeping was impressive. Every day we would come home to our pajamas laid out and towels folded as animals. One day an alligator on the floor, another a monkey hanging from the lamp with a packet of Nescafe coming out of its mouth. The smallest touches that really make your day.
The hotel even organized a hot air balloon trip for us. Yes, really.
I'm guilty of always wanting to leave the country for a vacation or heading to the one and only usual suspect, El Gouna, but after my stay at the Hilton, it's a no brainer.
Luxor all the way, mamas. Trust me! Its only an hour away by plane. You're in the same time zone as your littles. You're away but you're not really away. You're going somewhere to be pampered and taken care of. It's everything a mama needs. And did I mention the food?
WE SAID THIS: Don't miss Why Luxor Should Be at the Top of Your Bucket List.
To reach any of the amazing people who hosted us, contact:
El Tayeb M. Abd Allah: +20106093175 | tayeb2002@yahoo.com
Hilton Luxor: www.hiltonluxor.com and on Facebook
Gezira Travel: www.geziratravel.com and on Facebook