By Sarah Alblowi
There's something oddly satisfying, yet cheesy, about being the fashion police and judging between celebrities' expensive costume gowns and their glitz and glam. After endless red carpets, it's fair to say that we, the audience, know best, as we take note, eating a heaping bowl of caramel popcorn. Get your Anna Wintour on, and come along with us as we check out these looks. 
Nour Arida V.S Khloe Kardashian
Emirati Designer Madiyah Al Sharqi's Spring/Summer'19 high thigh slits caught the eyes of these two beauties as they stepped out wearing the gold sequenced wrap dress. 
Maya Diab V.S Taylor Swift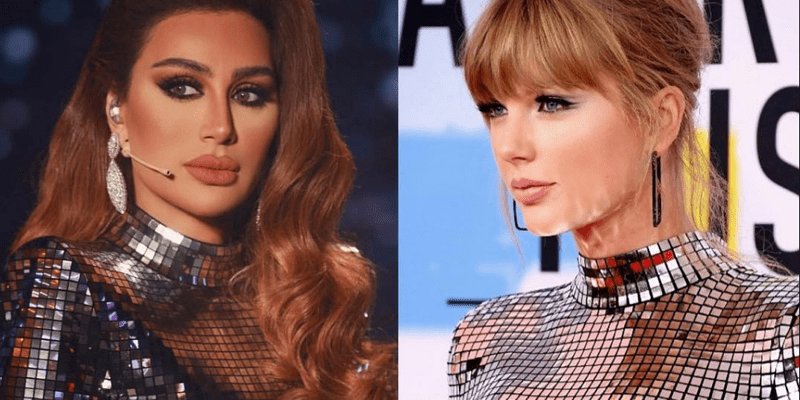 The Balmain dress matches these two like a glove. The one thing we can't dismiss is Maya's beautiful glowing bronze tan that stole the dress from Taylor.
Kylie Jenner V.S
 Yasmin Sabry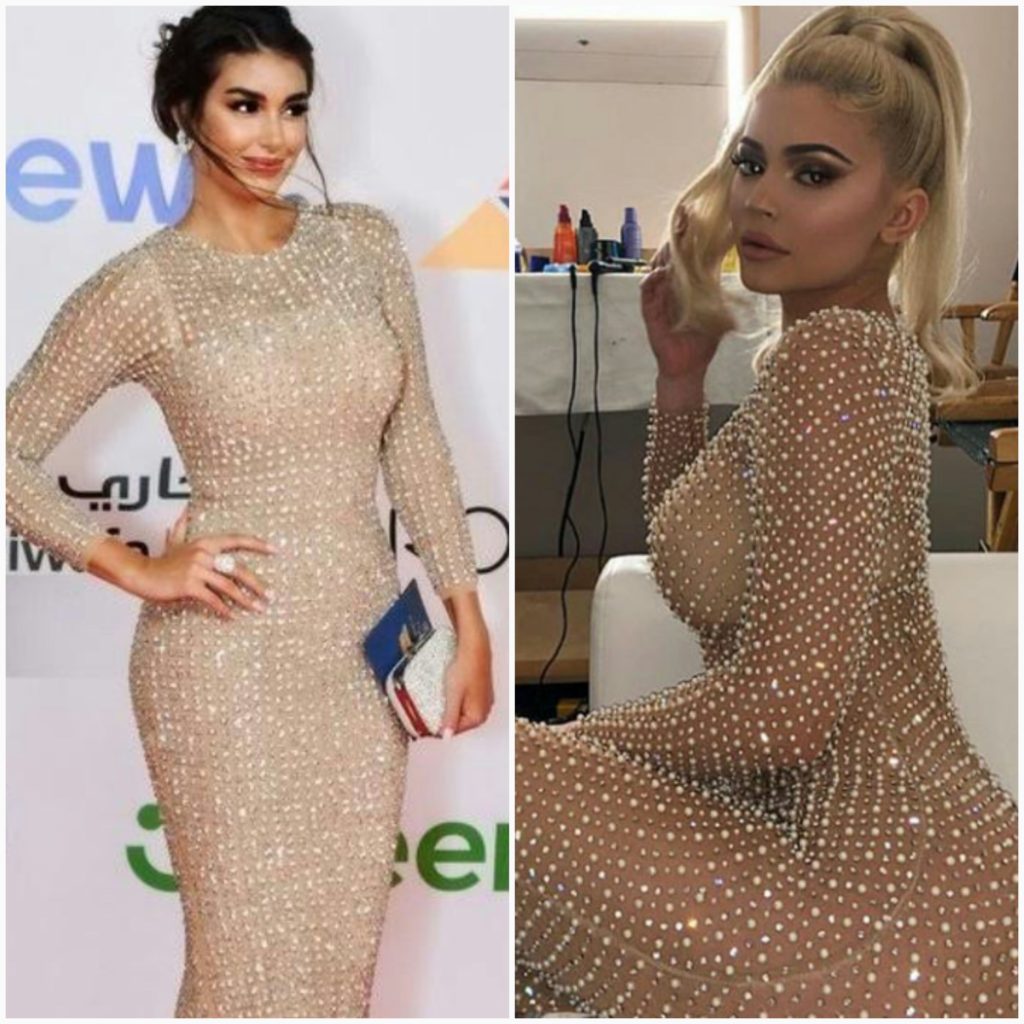 I would've never thought I'd compare Yasmin to a Jenner, but Kuwaiti Designer Youssef Al-Jasmi actually made it happen. Kylie owned the dress as sexy, while Yamin played it safe, each in their own style.
Ohood al-Anzi V.S Cardi B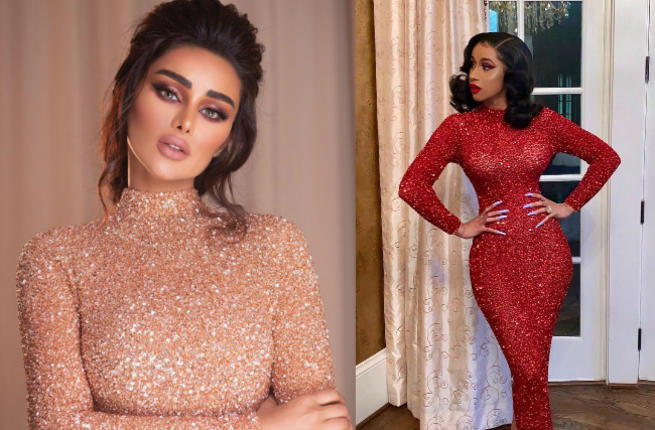 The Gulf's princess wore her hometown designer way before Cardi jumped on the bandwagon with the same model in Coca-Cola red. Although Youssef Al-Jassmi gained international status and dressed countless celebs, we love both colors of this dress, but we're rooting for Ohood. 
Bella Hadid V.S Rita Ora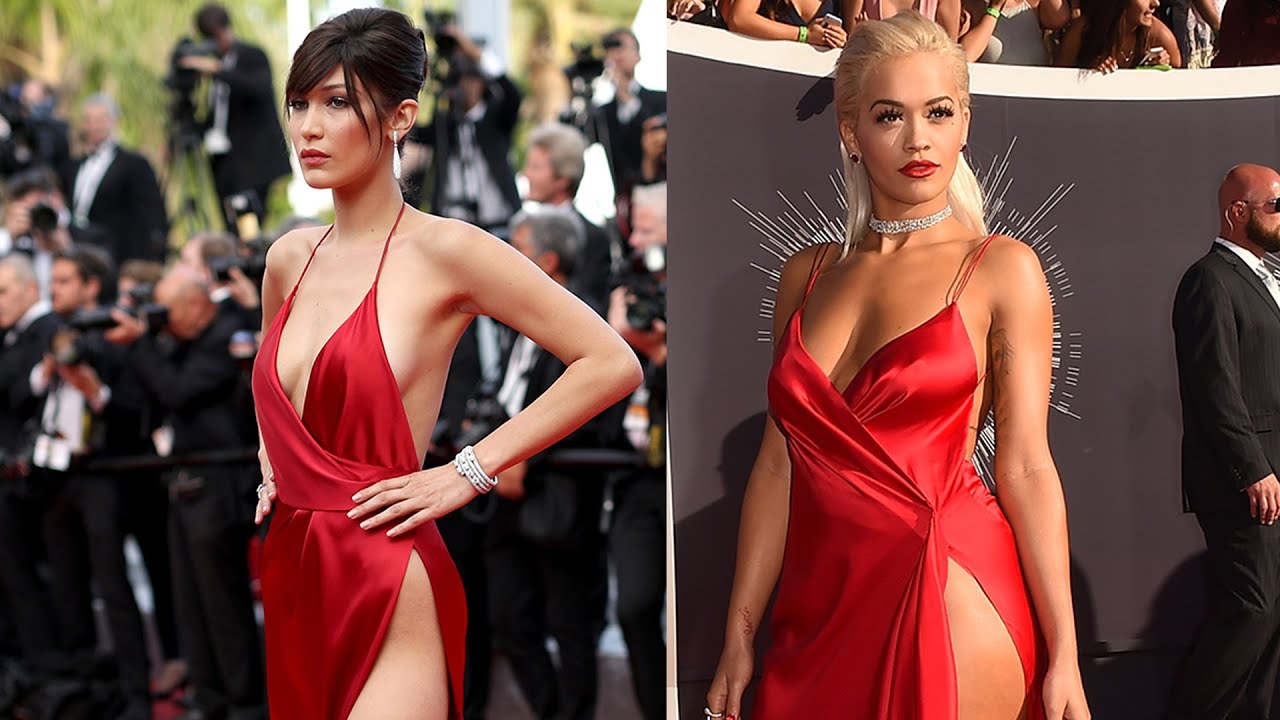 This low v-neck spaghetti strap wine red revealing dress is courtesy of Alexandre Vauthier. The all over sexy dress faltered both women and it's a hard pick, but honestly, I'd have to vote Rita. 
Nancy Ajram V.S Freida Pinto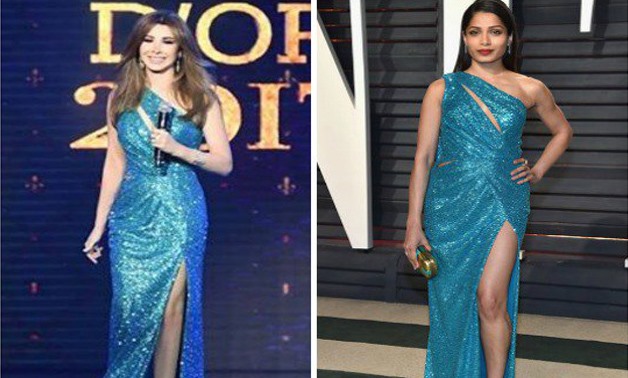 This one shoulder mermaid vibe reminds me of Ariel for some reason. And I don't want to sound biased but hands down, Nancy killed this one!
WE SAID THIS:  It's your turn, who wore it better?