Imagine a virtual world where people live, work and interact; all from the comfort of their home. Remember those computer and phone screens we'd use to connect to the internet? Today, they have become portals to a 3D virtual world known as the metaverse. We all heard the term before, a literal buzz word that has been spreading across continents, nations as well as our very own MENA region, were today the metaverse is becoming an all too real concept. Spearheading the new virtual age across the region is Fares Akkad, the regional director of Meta, the company currently building technologies to give people access to the metaverse and boost virtual interconnectivity.
The Age Of The Metaverse
Since last year when Akkad became the regional director of Meta, he has been showcasing the potential of the metaverse through a multitude of initiatives and projects across the region and would leverage social media as the gateway to the virtual world. "Exploring how these technologies can be used, adapted, and enhanced for personal, social, and commercial use will help define the parameters of future digital worlds and how reality imprints on them." said Akkad. The Meta team made several regional visits, their most significant being their trip to the pyramids at the 2nd edition of Art D'Egypte's "Forever is Now".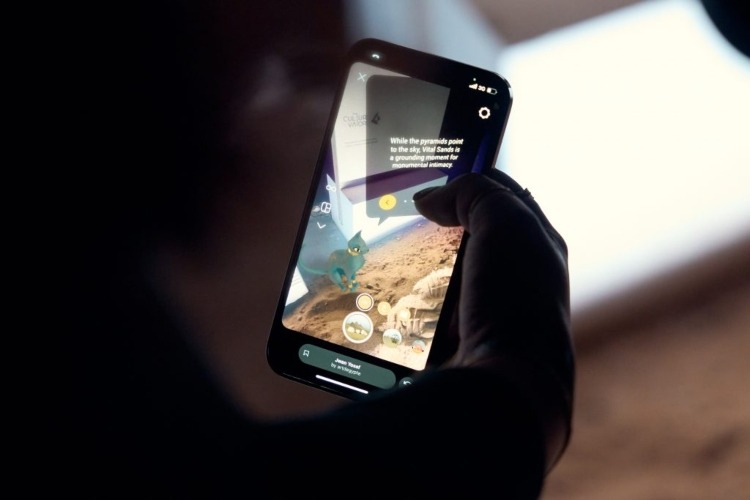 Showcasing one of the many ways of how tech can enhance our real life experiences, the team introduced an Instagram activation to give visitors a "breathtaking glimpse into this future". All across the Giza plateau were innovative art installations made by prominent artists and for each one, the team had created AR filters of an animated cat that would chronicle the backstory of each art piece to the visitors.
"The next iteration of the internet – a metaverse that promises to take all that we love about today's internet and elevate it into immersive experiences."

Via Akkad
That is the main gist of the new digital age powered by the metaverse. This innovative technology is still in its infancy and because of its potential, the Meta team didn't just want to develop it through their own technology but also gave creative power to everyday users to help it reach new heights.
Putting Creative Powers Into Our Own Hands
Everyday users now have access to an entirely new playing field that will give them the power to take part in building the metaverse. Meta has been providing users with platforms and apps to give them the creative power to build their own AR experiences. A prime example is of Meta Spark Studio, a platform that enables users to create augmented reality experiences with just a few clicks. Its an inclusive platform as even newbies can become certified AR creators by taking part in a series of courses including "AR Fundamentals".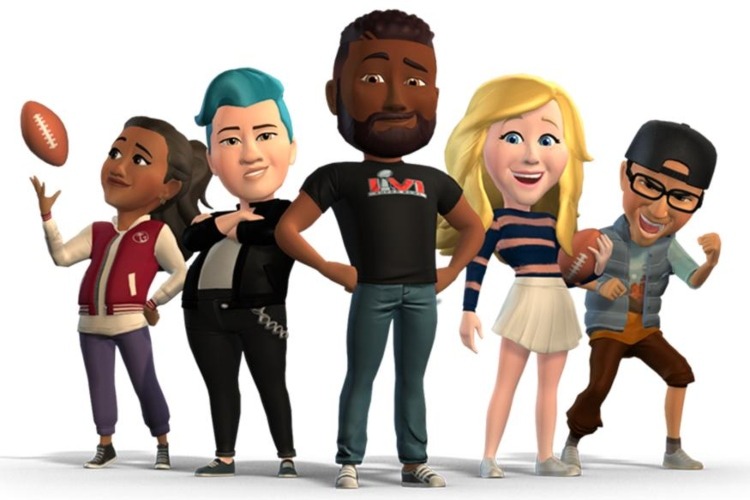 Beyond that, through Instagram, Meta introduced a cool new feature where users can now create their very own avatar and have them plop into any of their stories or reels, adding in another new-form of "AR-inspired expression".
Taking it a step further, Meta, in partnership with UAE National Program for Coder's HQ, Dubai's Museum of the Future, Emirates Airline, and Accenture, have pooled together the skills and expertise of innovative XR developers and had them take part in the Spark AR Challenge. It is a competition that encourages creators to visualize how technology will impact different aspects of our lives including work, travel and communication by designing augmented reality effects through Spark AR technology.
Building the metaverse is a collaborative effort as Akkad stressed that "it has leveled the playing field, allowing each of us to become editors, entrepreneurs, marketers, creators, and experts in our own right."
What's Next?
All these efforts across the region and the globe are bringing us all a step closer to making the virtual world a bigger aspect of our lives. If we take a look ahead, through the metaverse a promising future lies ahead as it is estimated that after a decade, the virtual world will contribute US$360 billion to the region's economy, contributing to more than 6% of the region's GDP. Beyond that, it will bring economic opportunities to businesses, creators and developers as well as introduce new and innovative ways for brands to market their products.
"The road ahead is paved with many questions, but that is, in part, what makes our journey thrilling. The opportunities to imagine, experiment and inspire are endless." stated Akkad about what is expected in the journey ahead. He believes that the more the virtual world and innovation becomes embedded in our lives, the more human ingenuity will be an integral part of its growth and advancement.