Amir Eid Called Egypt 'Unsafe' and Twitter Absolutely Lost It
Via YouTube
Cairokee's lead singer Amir Eid has never been shy of sharing his opinions, especially when it comes to politics. While he gained his fame from his political stand during the revolution, people seemed to not be okay with his recent over-sharing.
It all started with these two tweets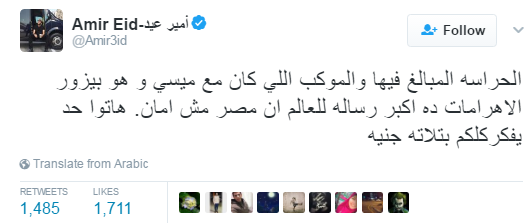 The tweet stated that the security surrounding Lionel Messi, the Argentinian footballer that visited Egypt yesterday for a charity event, proves that Egypt isn't safe. People on Twitter didn't really take what he said well and they started attacking Eid. The hashtag #امير_عيد_في_كلمه started trending.
Some tweeted that Messi is always followed by security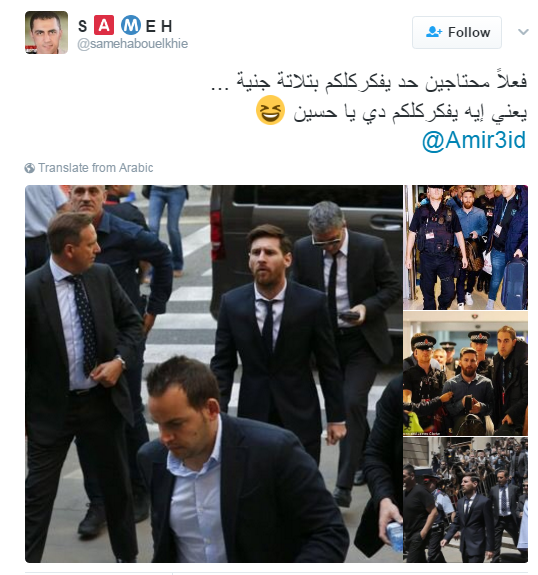 Some made fun of Eid personally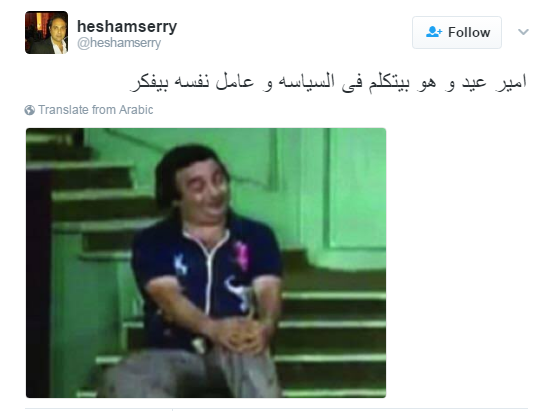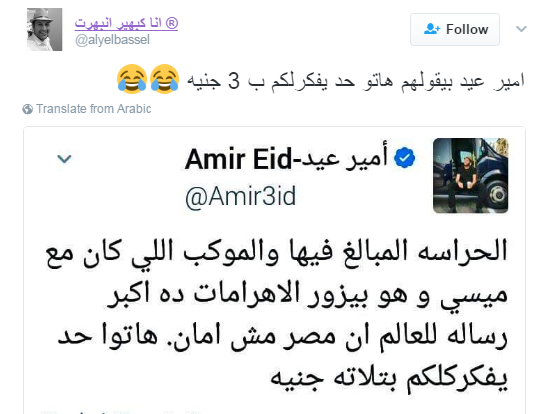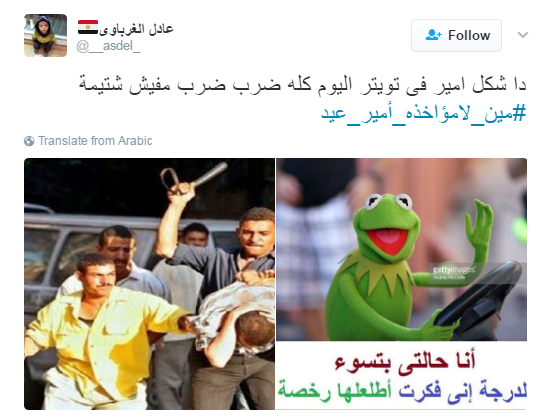 Some even gave him the Mariah treatment and said "who?"

Many, however, came to his defense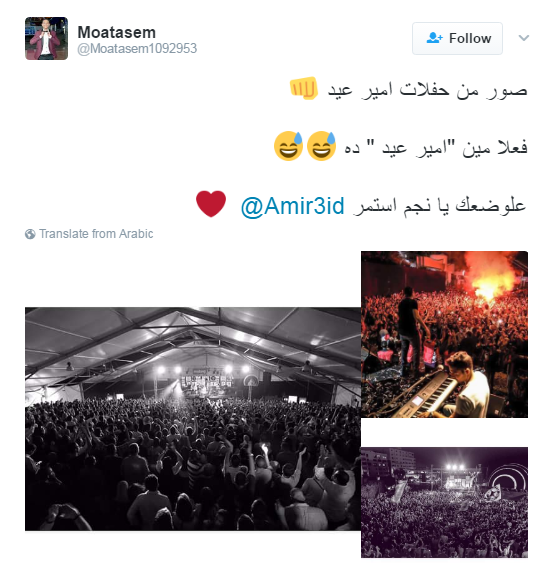 Eid himself joined in and tweet about the hashtag
Eid took to Twitter once again and gave the people a piece of his mind. While it's admirable that the Cairokee lead singer was holding his ground, he didn't make it a bit easier for himself.
WE SAID THIS: Let us know what you think in the comments section.