Egypt's favorite young actor, Ahmed Malek, just took to social media to announce taking his expertise globally.
The Sheikh Jackson and La Totfe'a Al-Shams star is currently in Australia filming his latest movie The Furnace in Mount Magnet and Kalbarri.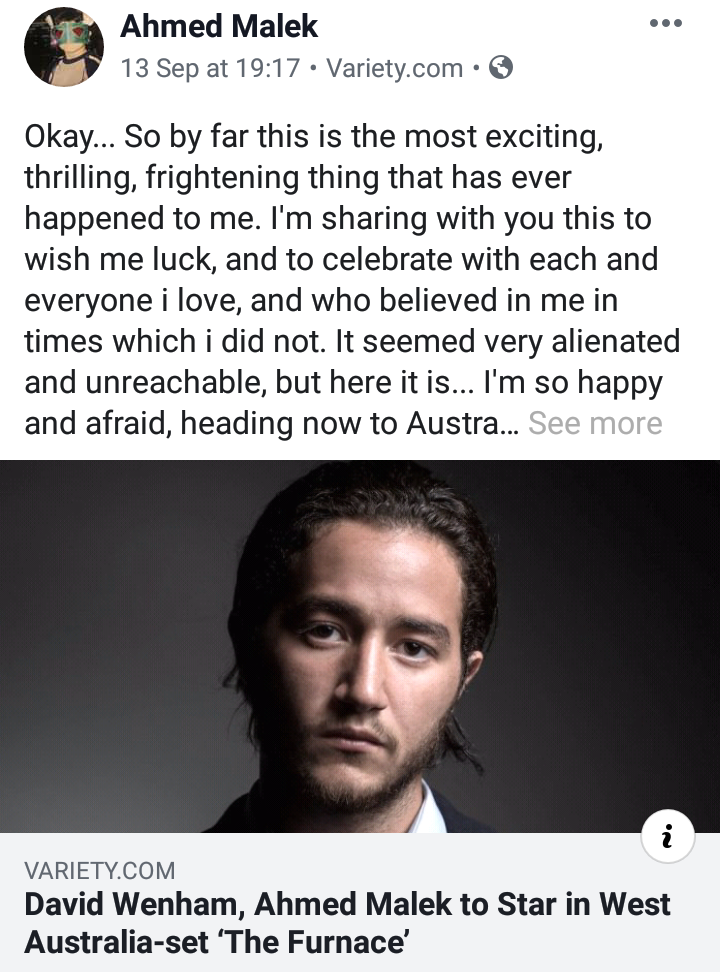 Directed by Roderick MacKay and produced by Timothy White, the movie takes place in Western Australia's 1890s gold rush according to Variety.
The movie will tackle Australia's forgotten history and will include Muslim and Sikh men from India, Afghanistan, and Persia, who opened up the country's desert.
Malek will play the role of a camel rider who teams up with a bushman, played by actor David Wenham, who's trying to win a race to reset gold bars at a secret furnace. You might remember Wenham as Faramir from the Lord of the Rings trilogy.
"The Mid West region is the perfect location for this story. I can't wait to see how they capture the rugged landscapes and showcase the region's unique beauty to the world with this film," Screenwest's CEO Willie Rowe said.
This is another enormous step in Malek's career. Recently, the actor was announced to perform the leading role in Canadian movie Montreal Girls.