Summer! The time of sunshine, calm breezes, picnics, cycling, swimming in the pool, barbeques and lots and lots of parties!
All the parties and family gatherings might push you towards a very 'boozy' drinking habit, but summer is also the best time to take advantage of all the seasonal fresh fruits and vegetables and also the right time to introduce non-alcoholic beverages to your friends and family.
Other than having great health benefits, fresh, fruity, non-alcoholic drinks can be served to both kids and adults alike at parties. They can be a refreshing, family-friendly alternative to the usual fizzy drinks for kids.
Not just for parties, the hot and humid weather might deter you from your usual breakfast (which might seem too heavy for the weather) and a great way to pack nutrients in your body is with a chilly, refreshing smoothie.
So, take your pick from the list below and whip up a pitcher to wow your family and friends or just for yourself to cool down on a hot summer afternoon
Earl grey lemonade
This easy to make drink is bound to be a hit with any tea lover. All you need to do is mix earl grey tea with cool orange infused water and freshly squeezed lemon juice. You can add honey to sweeten to your preference. Tangy and delicious!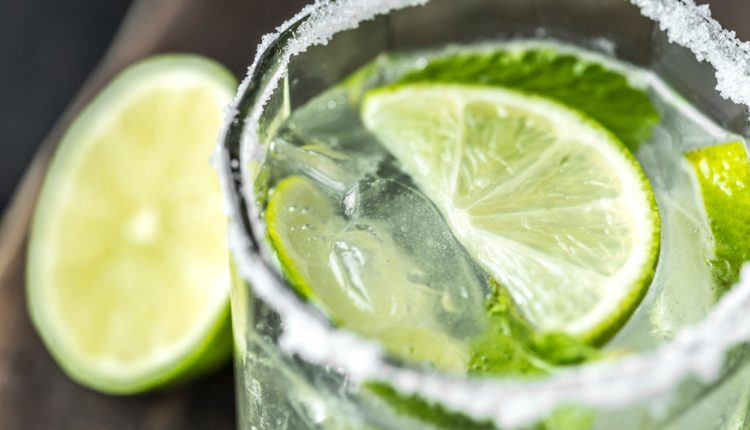 Peach ginger iced tea
This drink is guaranteed to be a hit with the whole family. Organic peaches, green tea, freshly grated ginger, honey or maple syrup – that's all you need.
Make the tea first in hot water and add grated ginger to the tea right away. Puree your peaches in a blender beforehand and keep it ready in a pitcher or Mason jar. Pour the tea into the puree and add honey or maple syrup for desired sweetness! The final step is to chill the drink and for a picture-worthy look, serve in a tall glass or pint jar.
Ice-cold limeade
We can't have enough chilled lemonade on a hot summer day, but fresh lime juice could prove to be better for a humid day. Here's how you make it. First, you need to whisk together cold water and granulated sugar. Make sure you blend the sugar completely and then add honey and mix again. Stir in lime juice, followed by club soda or sparkling water. You can add ice and mint before serving. Instead of mint, you can also add cherries.
Because this is a carbonated drink, serve it right after you make it. You don't want to serve a fizzled out drink to your guests.
Cucumber, mint & lemon
Healthy and sugar-free, this drink will keep you hydrated throughout a hot day. Also, you can easily make a big batch and serve in a barbeque. As the name suggests, all you need is three ingredients and add them to sparkling water. Chill and serve!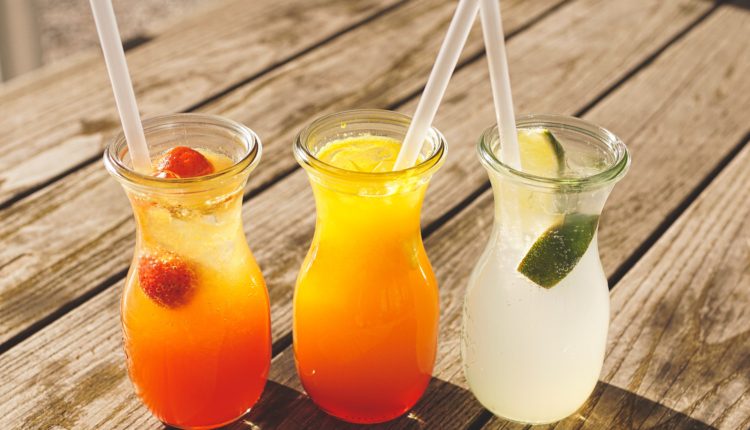 Arizona sunset
Arizona Sunset, the name obviously comes from Arizona. The brutal summers in the hot desert are the reason why this drink even exists. All you need is ice, grenadine, sprite soft drink, orange juice and cherries or orange slices for garnish.
Stir orange juice and sprite in a jar or a pitcher. Put ice in the glasses with splashes of grenadine. Pour sprite and orange juice mixture into the glasses. And there you have it! Easy and simple, and an amazing drink for an anniversary dinner or a date night.
Must have appliance: blender
Before you read any further, for all the drinks that I have mentioned below, you will need a blender. Even if you don't own one, you are welcome to read on for curiosity's sake. If you are planning on buying one, there are a few characteristics you need to keep in mind to choose the best option for you.
There are quite a few varieties of blenders available on the market. Before you buy one, figure out the type you want. Multifunction, hand or immersion, personal or jar blender.
Because our main focus here are smoothies and juices, you will need at least a 500 watt blender with ice-crushing blades. They are available in both full size and personal sizes. So, make sure you pick one suited to your needs.
Compare size, speed, power, special attachments and the price before you decide to splurge on one.
Pro tip: You can turn your drink into a slushy just by adding crushed ice in the blender!
And now, let's continue with our list!
Watermelon lemonade
The recipe for watermelon lemonade suggests you will need five cups of watermelon cubes, about two fresh lemons, three tablespoons of honey and four cups of water to serve six people.
Put watermelon cubes and water in a high speed blender and combine. Add honey and lemon juice and combine again. Pour the concoction in a Mason jar or pitcher and chill for an hour and serve over ice.
Watermelon, mint and cucumber
If watermelon lemonade feels too plain, you can try to impress your loved ones with a watermelon, mint and cucumber summer drink.
You will need more or less the same ingredients as above but instead of honey, use pure cane sugar, and additionally cucumber.
Boil water and sugar on medium-low heat and whisk until the sugar dissolves completely. After you are satisfied with the mixture, take it down from the stove and let it sit for half an hour in a covered pot. Add mint while it cools.
Once the mint and sugar water is completely infused, add it to the blender with watermelon cubes. Don't forget to cut the cubes small.
Blend on low speed and when you are satisfied with the pulp, add cucumber slices and then lemon juice. Blend for thirty more seconds and you are done. Refrigerate for two hours and your juice is ready to be served!
Mango/Banana smoothie
You can't go wrong with a mango/banana smoothie, one of the best ways to start a hot day. Smoothies are an easy breakfast option and you can make it on the go. All you need is frozen mango/banana slices, milk, yogurt and sugar. Instead of milk and sugar, you can use water and honey.
You can put all the ingredients straight into a blender and be done in a few minutes. There's no need to measure the ingredients-appease your taste buds by playing with the quantity.
Don't add too much milk/water because you are already putting yogurt to thicken the smoothie. Also, it's crucial not to forget to freeze your fruit slices for at least a day or two.
Multi-colored smoothie
Need to impress your kids' friends on a birthday party or maybe you just want to bring out some color in your life? If so, this one's for you.
You will need a plethora of colorful fruits for this one, namely blueberry, strawberry, blackberry, baby spinach (the kids might not like this ingredient though), pineapple and mango. To thicken the smoothie, you will need almond milk and Greek yogurt. You can also replace Greek yogurt with banana, if you want the smoothie to be sweeter.
The next step requires a bit of patience. You need to individually make smoothies with each fruit mixed with milk and yogurt in a blender. Keep the smoothies separate and when serving, pour a small amount of each into a glass to create layers of it. And voila! You have a beautiful, multicolored smoothie to impress!
Healthy Green Smoothie
The last on the list is a monster green smoothie which you can enjoy all year round and not just in summer but it will taste even more delicious during summer with the added seasonal fruits. This smoothie packs a punch and is a great source of nutrients.
You will need; half a cup of avocado, half a cup of frozen mango, one frozen banana, and one cup of fresh spinach, one cup of pineapple juice, half a cup of plain nonfat Greek yogurt and half a cup of ice.
The frozen ingredients go first in the blender, blend well. Add the avocado (of course without the pit!) followed by the rest of the ingredients. Blend well on medium power until the mixture is smooth.
Conclusion
Summer is a great time to enjoy yourself but don't forget to drink plenty of water or juice to hydrate yourself, and put on sunscreen every time you go out!
These are just a few summer drinks to cool you off in the hot humid weather, this list is not exhaustive. There are no ends to combining fruits for a great summer drink. Let your culinary imagination run wild!
WE SAID THIS: Get your blenders ready!!