Finding the perfect hair products to work for your individual hair type can be challenging as there are different products specially formulated for different hair types. However, with common issues such as hair loss that can present issues, a change may be needed to stimulate growth and nourish hair that is already growing. Although severe hair loss may require a surgical procedure such as an FUE hair transplant Turkey in order to reverse the effects, a natural hair mask can be used to encourage the growth of new hair and care for your whole scalp as the hair continues to grow following the procedure. In this article, we will be looking into natural hair masks and how they can help to revive your hair without spending a small fortune.
Repairing hair mask (Coconut and Honey)
If you are suffering from dry or damaged hair that shows no sign of gaining any moisture, then a repairing hair mask may be beneficial for you. With all-natural ingredients and a simple mixing process, you can have hair that is deeply nourished and smells great within 30-40 minutes. This is the perfect way to protect your hair without the use of harsh chemicals, keeping it looking great all summer long. Complete this process once every two weeks during prolonged sun exposure to quench dry hair and prevent further damage.
Mask for oily hair (Egg and Lemon)
If you suffer from oily hair that can become out of control very easily, then the use of an egg and lemon mask can provide your scalp with a deep cleanse as well as soak up excess oil to keep your hair looking clean and less greasy for a prolonged amount of time. With the egg providing moisture and the lemon juice soaking up all excess oil, you can have clean hair in no time.
Conditioning mask (Yogurt and Honey)
Alternatively, there are a number of hair masks available to deeply nourish dry hair and reduce the appearance of split ends. With the natural vitamins from yoghurt and honey, you can deeply nourish the hair without running the risk of stripping the hair of other valuable vitamins and minerals. Not only is yoghurt a perfect natural conditioner, but the natural texture also helps to eliminate dandruff and itchiness, helping to nourish the hair from root to tip whilst reducing irritation.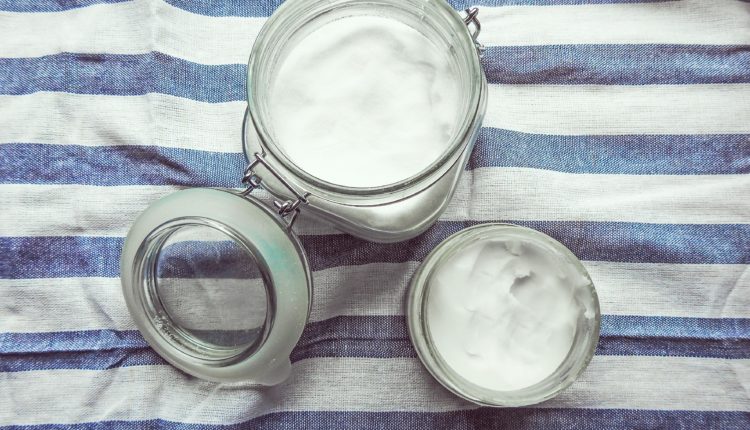 Strengthening mask (Bananas, Honey and Olive Oil)
If you suffer from fine hair that is prone to breakage, then a strengthening mask of bananas, honey and olive oil can help to strengthen the hair and boost the shine. In addition to the shine boost properties, it also helps to improve elasticity and maintain strength from root to tip. Additionally, adding olive oil to your hair mask helps to control frizz which is beneficial for those that are struggling from unruly hair due to excess heat damage. To get the best possible results, keep this hair mask under a shower cap for 20-30 minutes and rinse to reveal air that feels lighter and appears healthier.
Shiny hair mask (Strawberries, Honey And Coconut Oil)
The final hair mask that is well worth trying is a shine-boosting mask consisting of strawberries, honey and coconut oil. Strawberries are the perfect ingredients for a hair mask as they not only smell amazing, but the vitamin C helps to encourage the body to create collagen that is an important aspect of the structure of the hair. Whilst restoring the hair, it will also help to eliminate excess oil and help hair gain a glossy shine. In addition to this, adding honey and coconut oil helps to further moisturize the hair and keep the scalp feeling rejuvenated and nourished after every use. To get the best possible results, try using these every 2 weeks as this will regulate oil and help hair appear healthier over time.
Regardless of what you are looking for in your hair mask, you can be sure that a few household ingredients will provide you with the perfect finish that you need to nourish the hair and maintain strength.
WE SAID THIS: Which of these hair masks will you be trying out first?