These Abu Dhabi Cab Drivers Just Got the Most Heartfelt Gift from Etihad Airways
Via: Instagram
The UAE crowned 2017 as the "Year of Giving," and nothing beats reuniting UAE-based workers with their families back in their homelands. With the help of social media influencer Abdul Aziz Baz, Eithad Airways have turned that dream into a reality for three lucky Abu Dhabi cab drivers.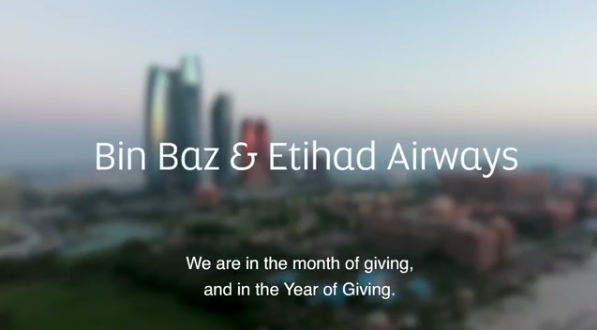 Baz posted a video on Instagram in which got over 213,000 views, where he is seen entering a cab and meeting drivers from Pakistan, Bangladesh, and India. He then reveals the ultimate gift to them, which is a free round-trip to their home country.
According to an Etihad Airways spokesperson, this initiative is "part of Etihad Airways' ongoing commitment to the Year of Giving and in the spirit of Ramadan, we partnered with local social media star Bin Baz to give back to some of our capital city's workers dedicated to their job." He added, "We were delighted to bring joy, happiness and smiles all round to these deserving individuals."
When people think of the UAE, they think about lavish lifestyles and rich individuals. However, some people work hard to the extent that they don't get to see their families for years. This move by Etihad Airways is definitely a way of showing how much the UAE appreciates what these people are doing, both for the UAE and their families.
WE SAID THIS: We're glad to see UAE establishments showing gratitude for the hardworking individuals who work in the services which require massive time and energy, only to make the UAE look as comfortable as we experience it.