If we had a single doubt about moving to Dubai, we're literally done with the uncertainties.
While we've always believed a mermaid is the prettiest thing that can emerge from the sea, imagine a yacht with three letters: KFC. Yes, you read that right.
Colonel Sanders himself showed up in a yacht at UAE and Obhur Al-Shamaliyah area in KSA, and took some jet skis with his crew to give the beach-goers a taste of the new Zinger shrimp.
If you weren't lucky enough to go swim, tan or try a sandwich, you can find it in stores around the GCC, Egypt, Lebanon and Jordan for a limited time only.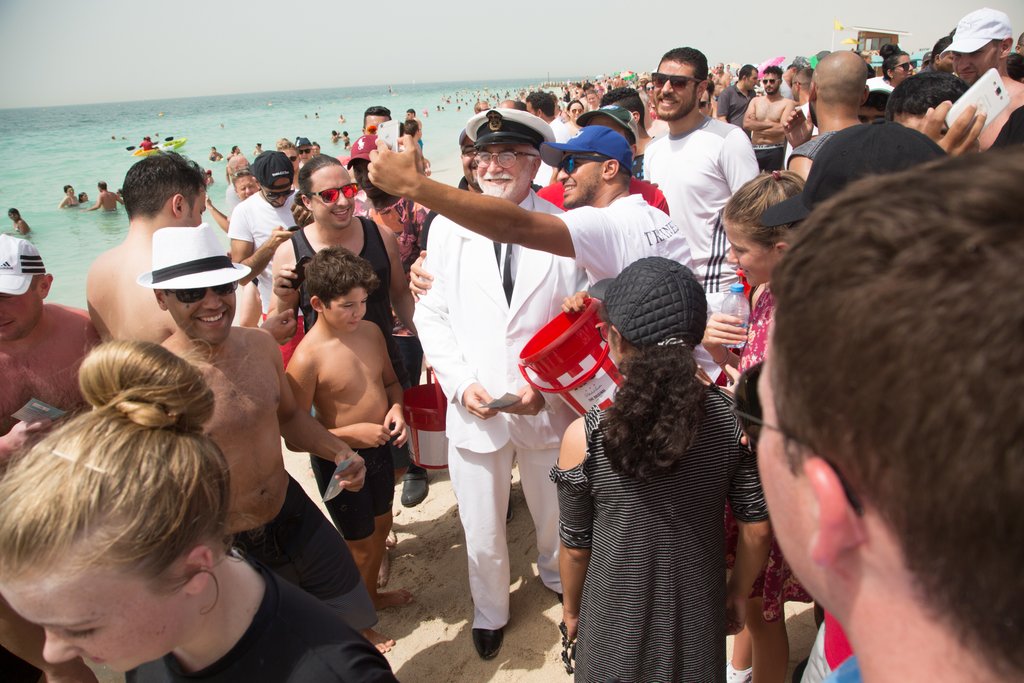 WE SAID THIS: *Drools*