7 Signs You're A BeFit Addict
Photo Credit: Nour Ahmed El Abd
Once you start working out at BeFit, there's no turning back. The magnificence of natural endorphins that take over your mind and body pushes you to get up and go work out almost every day. If, for any reason, something comes up and you can't make it to the session, you feel like you missed out on the most important appointment in the world – and that's GOOD!
BeFit is ridiculously addictive, challenging and mood lifting with concrete results, and that's why everyone now is so hooked. But that's not at all! Here are some of the things that BeFit addicts will relate to:
When squats, situps, pushups, burpees, superman holds and low planks are music to your ears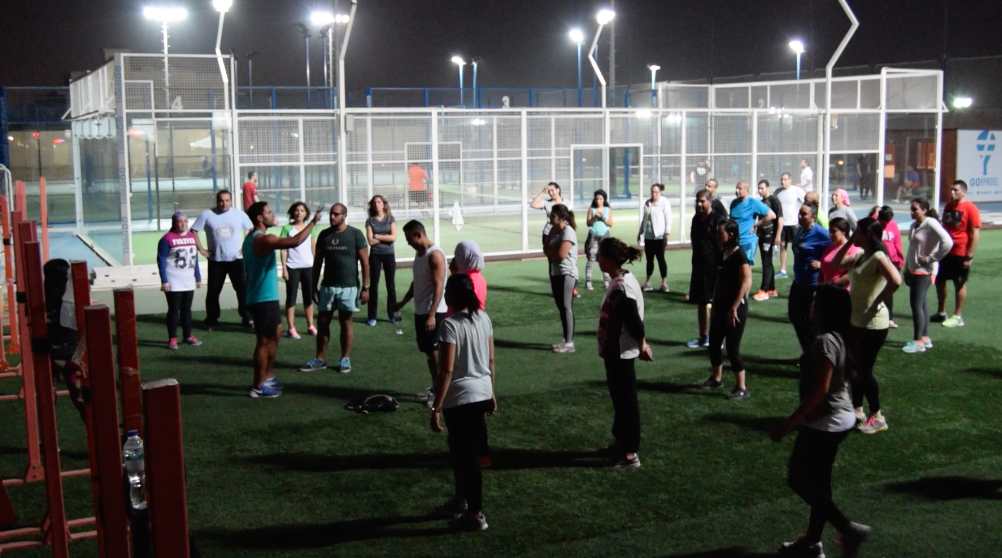 Even though you'll die after you see how many reps Coach Aly Mazhar wrote on that board and for how many rounds. *Heart Attack*
The sore muscles and those stairs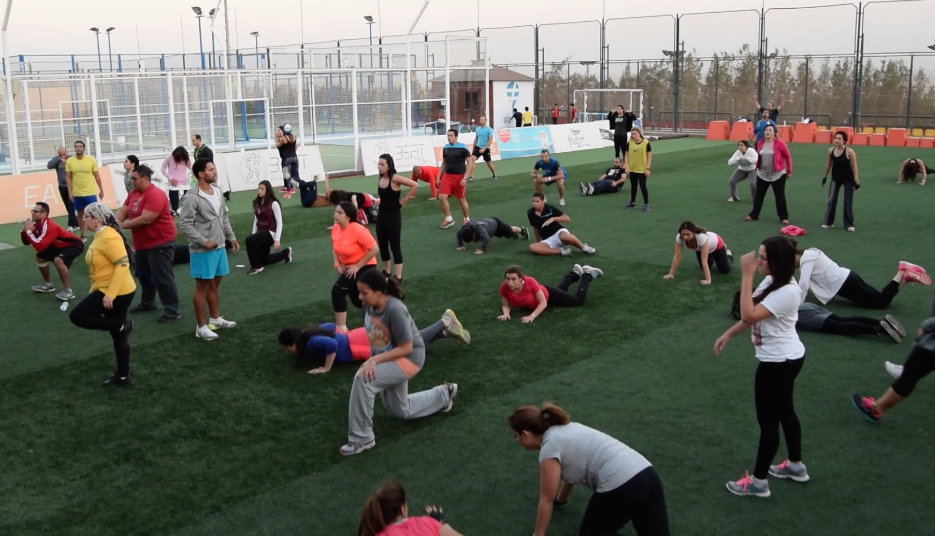 On your first day, you stumble on the stairs because of how sore your muscles are after the workout, yet you get better and stronger each week to the point where having sore muscles is just "enjoyable pain" and you no longer complain about it, you actually feel like it is the outcome of a perfect, well-performed session.
The smell of the grass mixed with tartan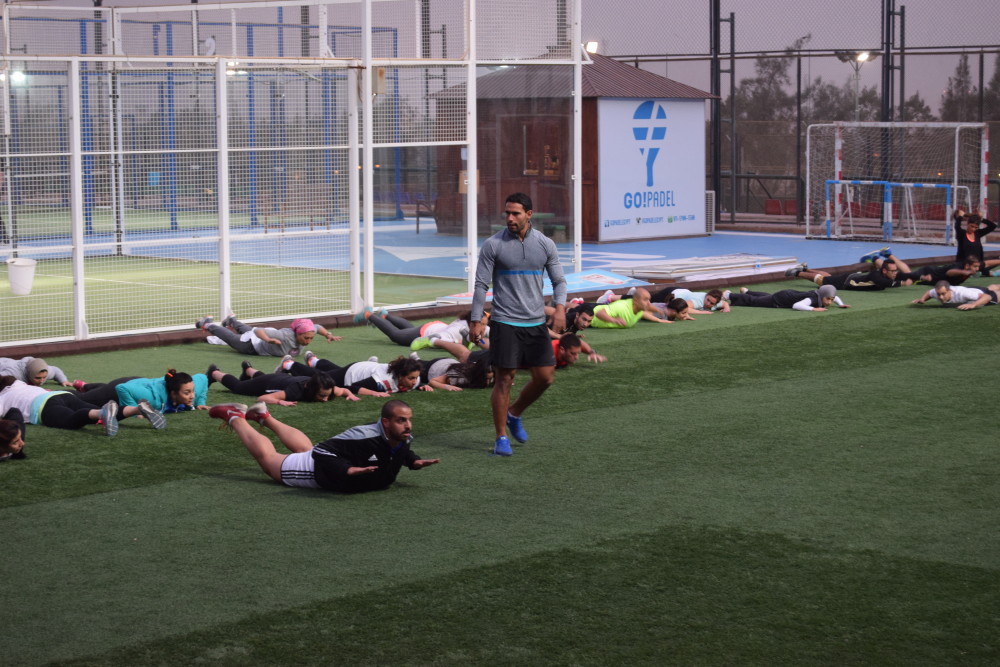 It has this very weird, distinctive smell. When you're down doing your pushups and your chest touches the ground with each rep, the smell grows on you and your mind automatically associates it as the smell of BeFit.
Those black palms
You look at your hands after each workout and yes, they're all dirty; they're dirty in a good way, though. It proves that you just kicked this session's ass.
Those little black pieces of tartan you find in random places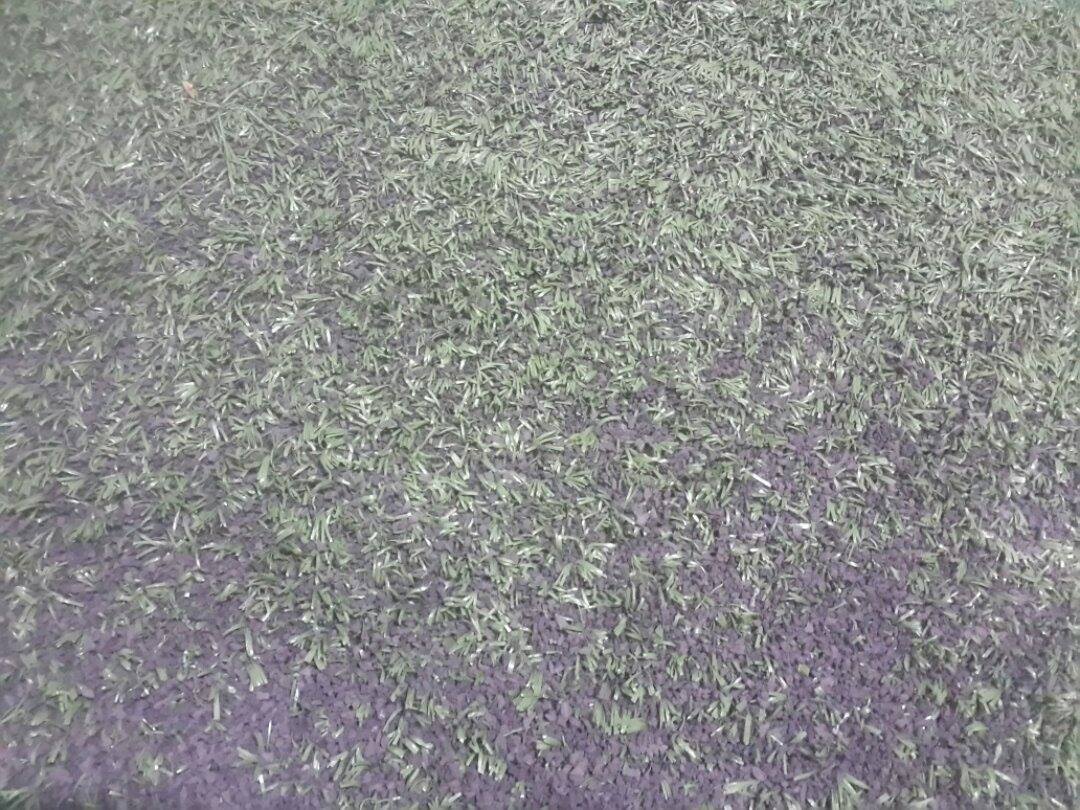 You find them inside your sneakers (how the hell did they even get there?), in your hair or simply hanging on your shirt, you always remove them with a smile and feel like winner.
The playlist
The songs played during the workout haunts you afterwards (in an amusing way). They keep playing in your head and it sets your mood; as soon as you hear "The Sky Is The Limit", you feel like you want to give it your all and finish those unmerciful reps without losing a single one.
Hearing Coach Aly Mazhar literally roar at the BeFit arena
It's kind of intimidating at first, yet it is the ultimate motivation to finish what you started and do it right. He shouts, "Give it your all", "DON'T BREAK" or "Finish strong" and you automatically transform into a beast, feeling so driven to go all the way and finish those reps, hence making him proud.
Thank you, BeFit Family, for helping us get stronger and healthier every day and, most of all, for believing in us!
WE SAID THIS: Don't miss Faces Who Have Changed the Fitness Game in Egypt: Aly Mazhar.