Could graffiti be the new hieroglyphics? Art comes in many different shapes and sizes, from minimalist paintings leaving room for heavy interpretation to colorful, rich brushwork portraying the inner turmoil of an artist.
Art holds an important role in our society and there are a number of experts out there who have taken it upon themselves to label what is and isn't art. For instance, there was a point in time when graffiti was seen as nothing short of vandalism – a nuisance, an eye sore, a blatant disregard of authority.
As a rapidly developing art form, street art is still highly controversial and often disregarded, but it is often forgotten that graffiti has existed since ancient times and held a pivotal position in Ancient Egypt, Ancient Greece and the Roman Empire.
The visibility and popularity of street art has spiked over the past few years, with the Middle East itself being the inspiration for a number of talented artists. Graffiti as an art form is often used for self-expression and as commentary about the social and political situation of the times.
Since the Arab Spring, with the region's ever-changing politics, these artists have had more than enough inspiration for their artwork:
El Seed – "I always hope to break a few stereotypes or barriers each time I paint."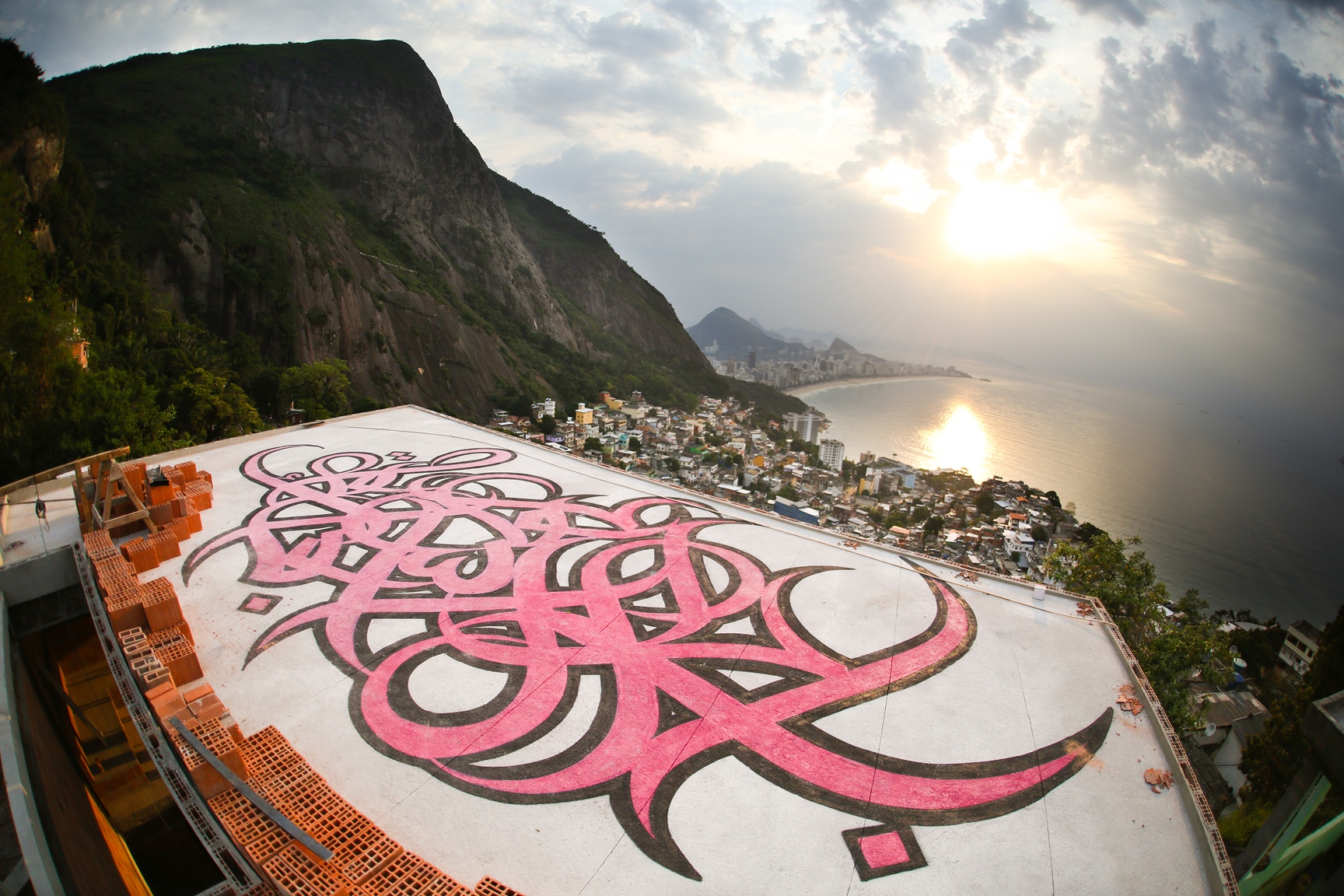 Half French, half Tunisian, El Seed is known for his signature "calligraffiti" style – a blend of ancient Arabic calligraphy and contemporary urban graffiti. His work is often inspired by the poet Mahmoud Darwish, Iraqi artist Sundus Abdul-Hadi and French artist Zepha, and has been displayed in Tunisia, Brazil, France and the United States.
In an interview regarding his earlier work, El Seed had said: "I hope to get across to people that dialogue leads to positive encounters."
Keizer – "I'm telling people it's time to think for themselves. My art is that slap on the face or that provocative element that will shove people out of their comfort zone."
This Cairo-based street artist is known by the name Keizer. Like Banksy, Keizer is an anonymous artist on a mission to empower people, specifically Egyptians. He likens the people to ants (which is also his signature), stating that it symbolizes "the forgotten ones, the silenced, the faceless, those marginalized, degraded, victimized by capitalism, the unacknowledged and the nameless that have died over the centuries in wars, genocides and ethnic cleansing."
Shamsia Hassani – "I want to color over the bad memories of war."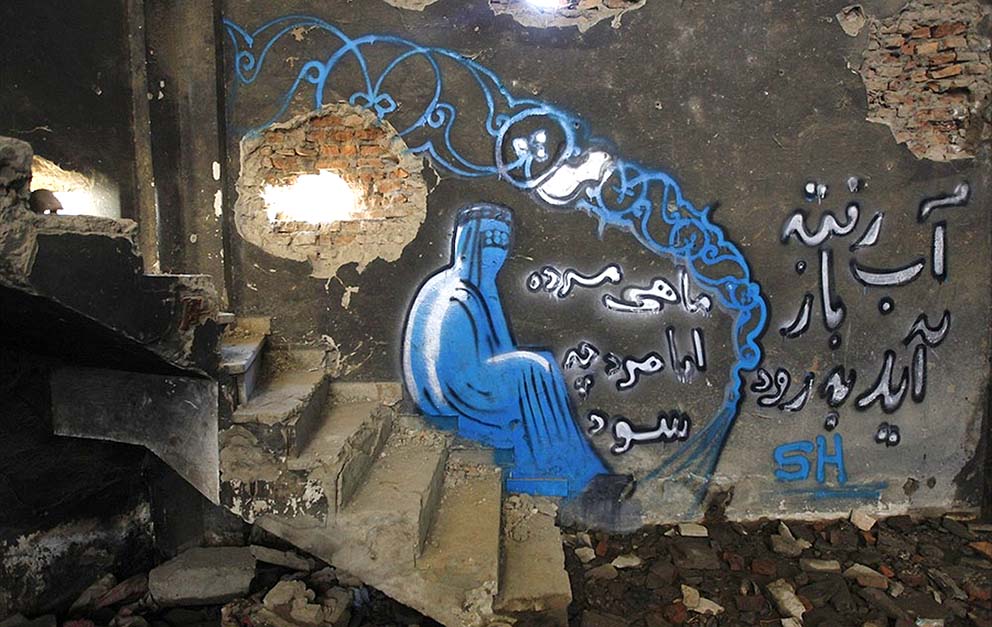 An art lecturer at the Faculty of Fine Arts in Kabul University, Hassani often paints stylized dancing images of women in blue burkas, aiming to bring positivity and liveliness to the war-ridden region.
She is considered to be the first Afghani graffiti artist and her work, which challenges the norm, has led her to receive countless threats from disapproving parties, which have just ended up encouraging her passion even further.
Malina Suliman – "All the work I did was to challenge politics, culture, and women's rights. I don't need people to come to an exhibition. Graffiti gives a voice to the walls."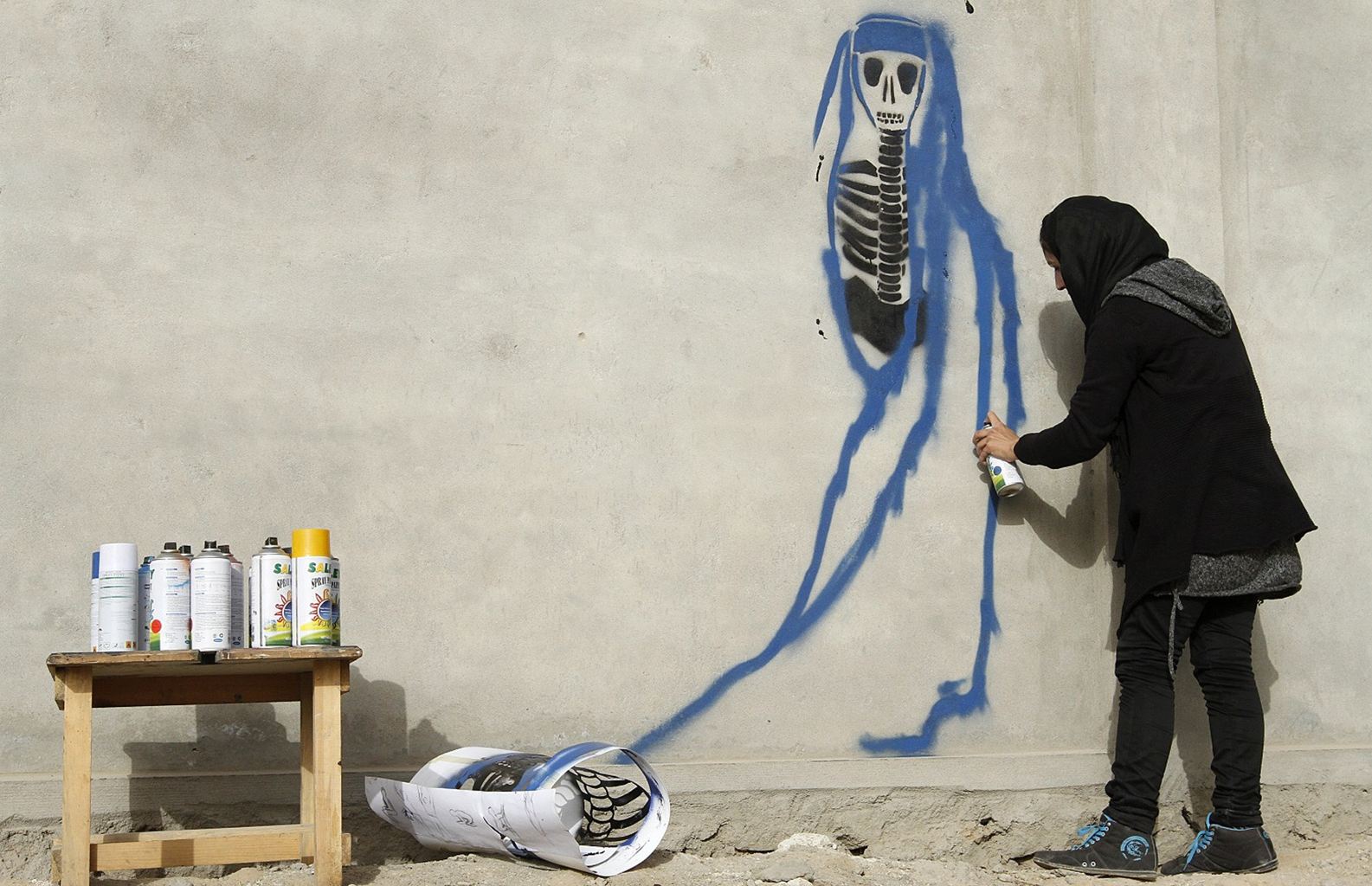 Another Afghani artist, Suliman shares Hassani's form in the sense that she also paints blue burqa-clad women. However, Suliman's work depicts the negativity of being a woman in Afghanistan.
Painting a skeleton inside a burqa, Suliman wanted to highlight the oppression that women often face there. That piece led to a number of threats against her life and disapproval from her own family. Suliman now resides in Mumbai where she is a Fine Arts student.
Icy and Sot – "Our subjects and work focus around societal issues such as child labor, or really children in general, since people all over the world can relate to their innocence and that they are the future."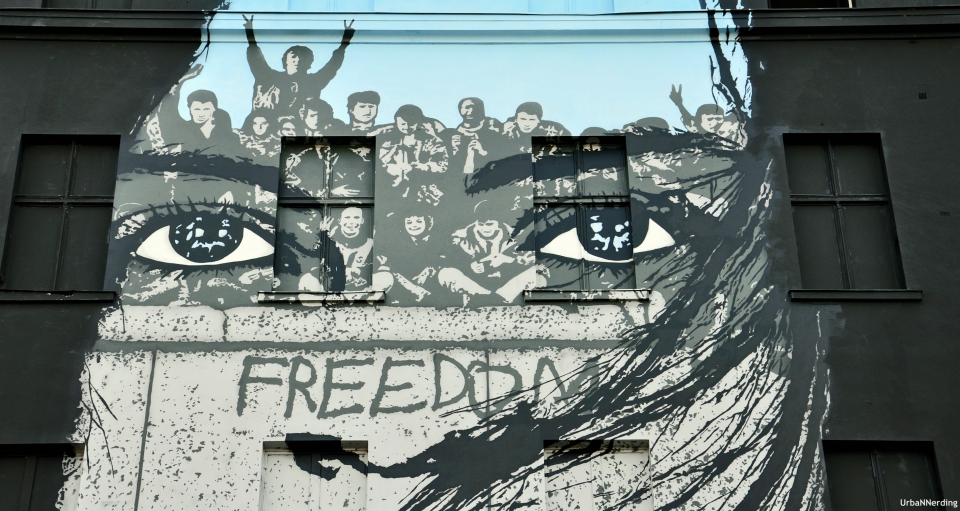 This Iranian stenciling duo currently reside in Brooklyn, New York. Since their start in graffiti work in 2006, the duo have made massive contributions to the Iranian urban art scene, always aiming to dismantle pre-conceived perceptions of Iranian tradition. Their work can be seen throughout Iran, U.S. and Europe and often depicts issues such as human rights, justice, society and politics.
Yazan Halwani – "A good mural is one that talks to the citizens surrounding it: it becomes part of the city and it becomes theirs, not the artist's."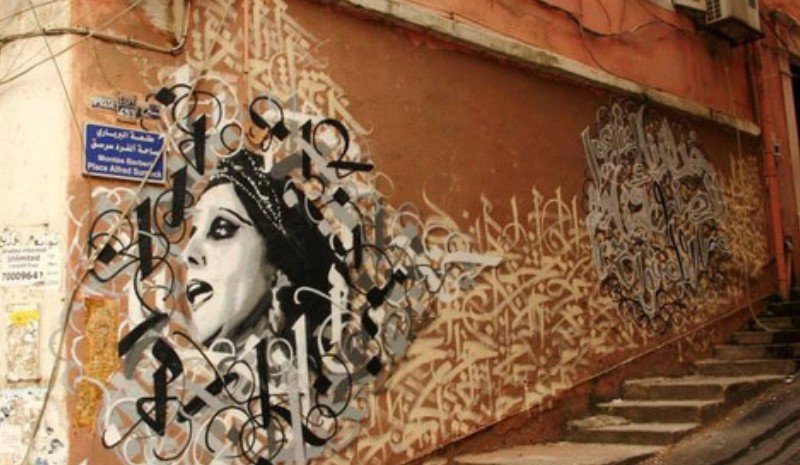 Inspired by the West's vibrant art scene, Halwani aims to revive Lebanon's cultural scene through his colorful, rich murals and artwork. Like El Seed, Halwani uses calligraphy in his work, often circled around an emotive image of a culturally significant person.
"Some people told me that I paint 'famous people', this is not true," says Halwani. "I paint faces that tell stories, and are part of our culture."
WE SAID THIS: Don't miss 7 Street Artists We Love.