How often do you check your phone? Do you always settle for a small screened one due to its affordability? Do you have to carry an extra tablet just to take advantage of a better  experience with video chats, games and watching movies? Well, last week Lenovo, global technology leader, unveiled their latest gadget, which brings us the best of both smartphones and tablets, all in one, the Lenovo PHAB Plus.
Jeff Meredith, General Manager and Vice President of Tablet Business Unit, Lenovo, explained that their aim was to allow the tech-savvy millennial generation to enjoy a bigger tablet screen size in a device that has the portability of a smartphone.
Not only does PHAB Plus have an appealing outer structure with a stylish metallic uni-body casing along with a Dual SIM and 4G LTW fast connectivity, but we highly enjoyed some of the other phone attributes:
You do not need to worry about the practicality of the size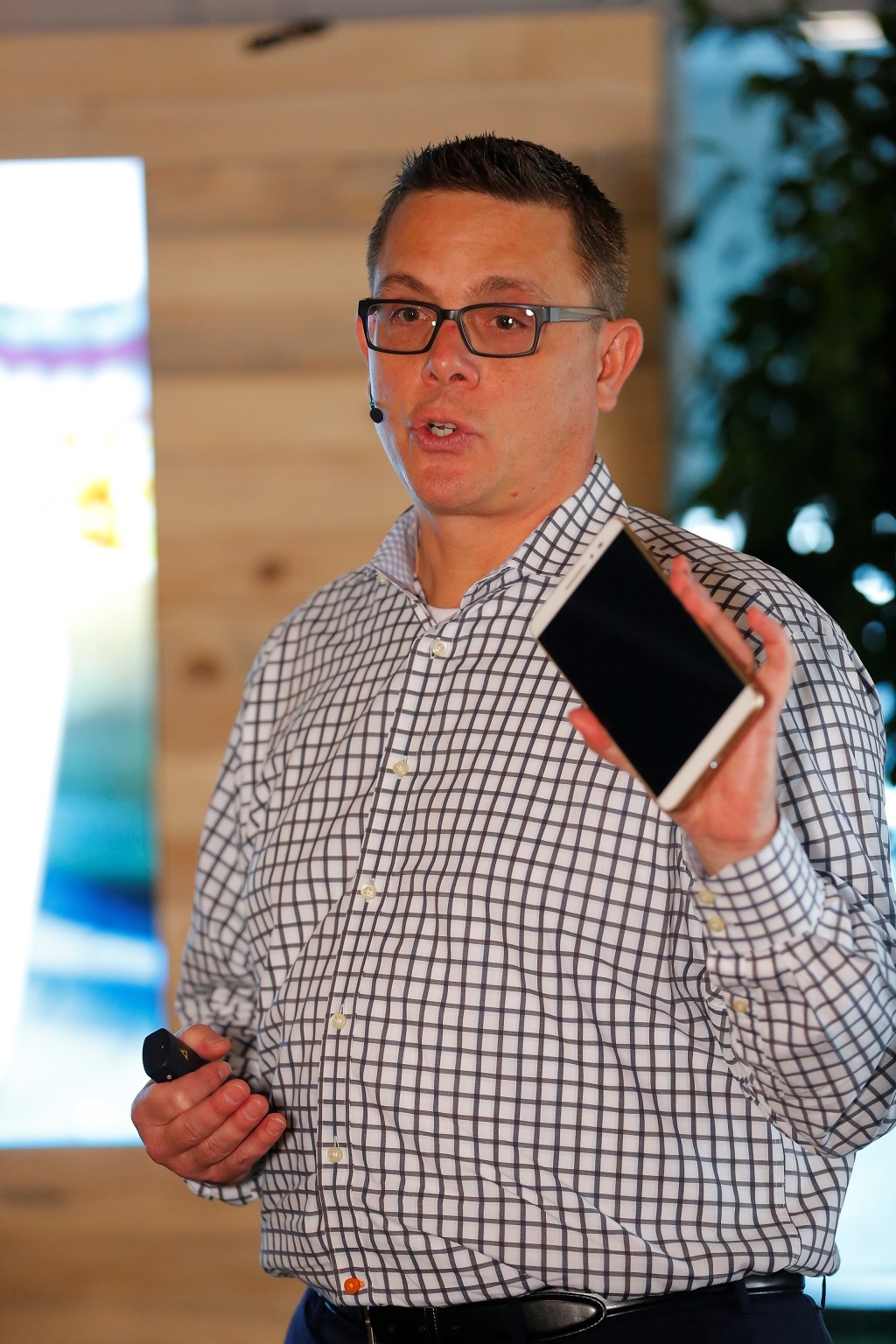 According to Jeff Meredith, there was a wide variation in the perception of a product based on age noticed at last month's IFA, Berlin. The older generation was more inclined to place the phablet next to their ears to have a sense of the size practicality, whereas the younger consumers immediately held the phone in gaming position, tried out different applications and taking advantage of the different screen size.
Realistically speaking, we all spend most of our time on apps and social media rather than making phone calls, which makes the slightly larger screen size an advantage.
Impressive visual and sound entertainment
If you need a phablet for pure entertainment purposes, you are in for a treat. PHAB Plus has a 6.8-inch full HD panel display for a satisfying visual experience, and get this; Lenovo collaborated with Dolby Atmos to deliver the best of what the audio world has to offer.
A camera that perfects the renowned selfie
Phab Plus has both 13 MP rear and 5 MP front cameras for a sharp and fine image quality. The Panorama Selfie function and dual-LED flash ensures naturally toned images, with extra low light settings that capture perfect moments in a dim environment.
One-hand usage
A main consumer concern when it comes to phablets is how easy typing and swiping will be considering its size. PHAB Plus screen can be minimized, allowing a single hand use, and you can move it around for your comfort whether you are a right or left-handed user. It creates a one-hand keyboard that snaps to your hand position, and I love the fact that you can long press the screen anywhere to take a photo.
And best of all and an end to a daily struggle, a long life battery

The battery lasts up to 24 hours of talk time and 20 days of standby time. You can actually enjoy two full movies on your PHAB Plus without a single worry. For me, that is enough of a reason to buy one.
WE SAID THIS: Don't miss Scoop Empire Took Over London With Lenovo