Inspired by 2015 being the "Year of Innovation" in the UAE — announced by HH Sheikh Khalifa bin Zayed Al Nahyan earlier this year — Forbes Middle East has released a ranking of the most promising startups based in the UAE.
A list of 80 early-stage businesses was narrowed down based on amount of money raised, investor perception, executive team, market reach, website ranking and number of employees.
Here are the top 10:
1. Fetchr
Founded by Idriss Al Rifai and Joy Aljouny in 2012, Fetchr uses customers' GPS location to deliver products. Currently shipping to the UAE, Saudi Arabia and Bahrain, Fetchr raised $11 million in June 2015, making it the first Arab startup to receive early-stage investment by a leading U.S. venture capital firm.
2. Careem
Founded in 2012 by Mudassir Sheikha, Abdullah Elyas and Magnus Olsson, the Uber competitor chauffeurs riders in 17 cities across six MENA countries. In December 2014, Careem raised $12 million after an initial founders' investment of $100,000.
3. Laundrybox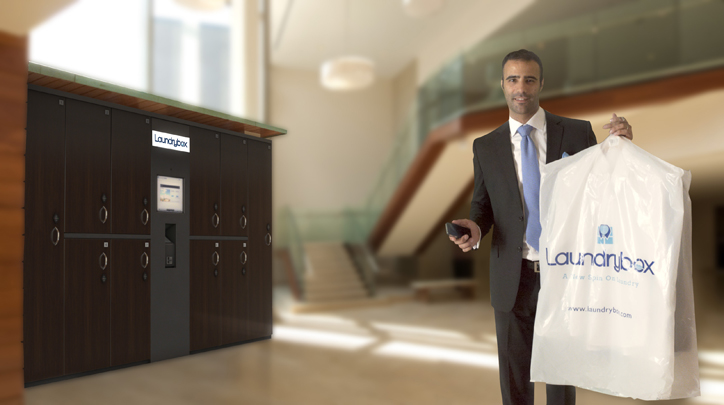 The popular on-demand laundry service app was founded in 2013 by Bader and Fahad Al Kalooti, raising $5 million from regional investors.
4. Glambox
Shant Oknayan, Christos Mastoras, Fares Akkad and Marc Ghobriel founded Glambox in 2011, a beauty subscription service that sends a curated box of products to customers on a monthly basis. They've raised $4 million from regional investors.
5. CompareIt4Me
Also founded in 2011, CompareIt4Me has raised $3 million and was founded by Jon Richards and Samer Chehab. With plans to have operations in eight MENA countries by the end of 2015, CompareIt4Me allows consumers to search for the best rates on credit cards, mortgages, loans and insurance.
6. Mumzworld
This leading website for children's items and clothing was founded by Mona and Bader Ataya in 2011 and delivers to customers throughout the Gulf.
7. ShopGo
Now serving Dubai, Amman and London, ShopGo is an e-commerce solutions platform founded by Moe Ghashim and Hishame Assi in 2012.
8. Wally
Making waves since it was founded in 2013 by Saeid Hijazi, Wally is a personal finance app that helps users track and manage their money.
9. Lamsa
Lamsa is an Arabic children's app focusing on entertainment, education and interaction founded in 2012 by Jad El Boustani and Badr Ward.
10. Bayzat
The newest startup in the top 10, Bayzat was founded in 2014 by Talal Bayaa and Brian Habibi and focuses on health insurance — for individuals and companies — as well as car insurance.
11. Pixelbug
Pixelbug is responsible for a children's educational app called Colorbug. It was founded by Dany el Eid, Elie Youssef and Dennis Kruger in 2012 and they have successfully raised $1.5 million.
12. Melltoo Marketplace
Married couple Morrad Israne and Sharene Lee started this company in 2014 as their third venture together. Melltoo is an online marketplace where you can sell and buy second hand goods in a safe and secure environment. After spending $100,000 dollars of their own money, they were able to successfully raise $205,000 from investors.
13. Tarifah
This the second venture for longtime friends Ismail Issa and Mustafa Khalifa and was founded with $225,000 from regional investors. Tarifah aims to find all the best deals and offers for users based on location. This startup is actually very new — it was founded this year and currently has offices located in both Dubai and Cairo.
14. Alemhealth
Aschkan Abdul-Malek founded this startup along with Sajjad Kamal. Alemhealth aims to provide telemedical services to countries like Afghanistan. It was founded in 2014 with $135,000 and they are currently raising more.
15. Kanari
Edmond Hussenii and Subhi Farah, started up this company in 2014 to measure and check client satisfaction for any businesses. They initially started using $80,000 of their own money $80,000 and were also able to successfully convince their family and friends to invest $200,000.
WE SAID THIS: Don't miss 11 Inspiring Female Entrepreneurs in the UAE.