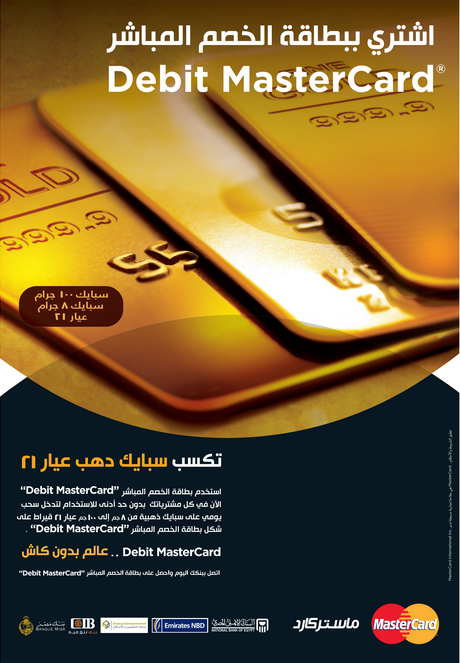 With MasterCard's newest promotion, in which every purchase you make with your debit MasterCard will enter you into a drawing to win between 8g and 21g of 21k gold, we got to thinking about the crazy items people make out of gold these days.
From solid gold tricycles to gold toilet paper to 24k gold-plated Lamborghinis, maybe with enough wins you'll be able to make your own crazy gold luxury item. MasterCard's campaign will end on July 31st and there are no minimum purchase requirements or limit on the number of entries, so we suggest you start swiping your card!
Without further ado, prepare to have your mind blown by these extravagant, everyday items made of gold:
Gold vacuum cleaner
Why not suck up your dust bunnies in style with this 24k solid gold vacuum cleaner? Created by GoVacuum, this baby comes with a 10 amp motor and fancy anti-marring urethane wheels. You can purchase it on sale for $999,999.
Gold toilet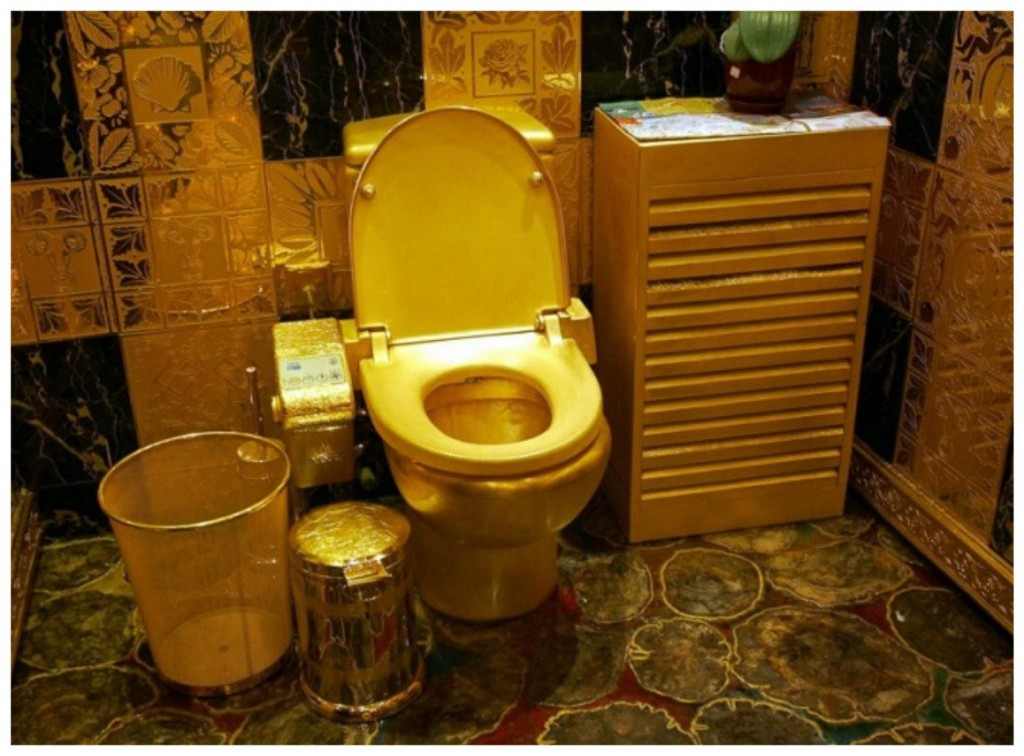 Manufactured by Hang Fung Gold Technology, a company based in Hong Kong, this 24k solid gold toilet is now valued at around $37 million.
The idea is said to have been inspired by the Soviet leader, Vladimir Lenin, who promised supporters of the communist revolution that public toilets would be made of gold.
Gold toilet paper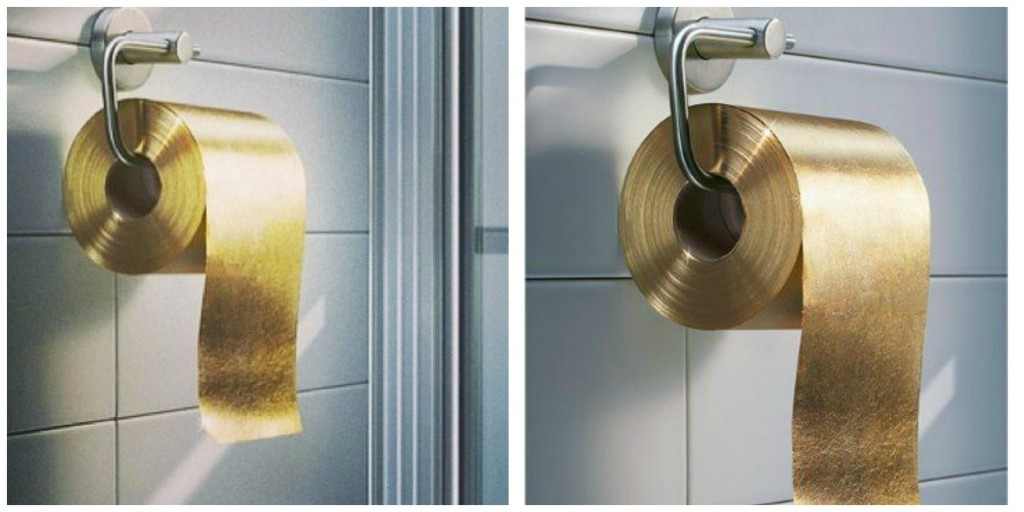 Your golden throne wouldn't be complete without a $1.3 million dollar roll of solid 24k gold toilet paper. Manufactured in Australia and sold by a company called Toilet Paper Man, this is currently the most expensive toilet paper in the world.
Gold slinky
If you're looking for a special toy to spoil your kid with, try this 14k gold plated slinky. At least you won't have to worry so much about nickel allergies. You can pick one up for a somewhat affordable $99.
Gold tricycle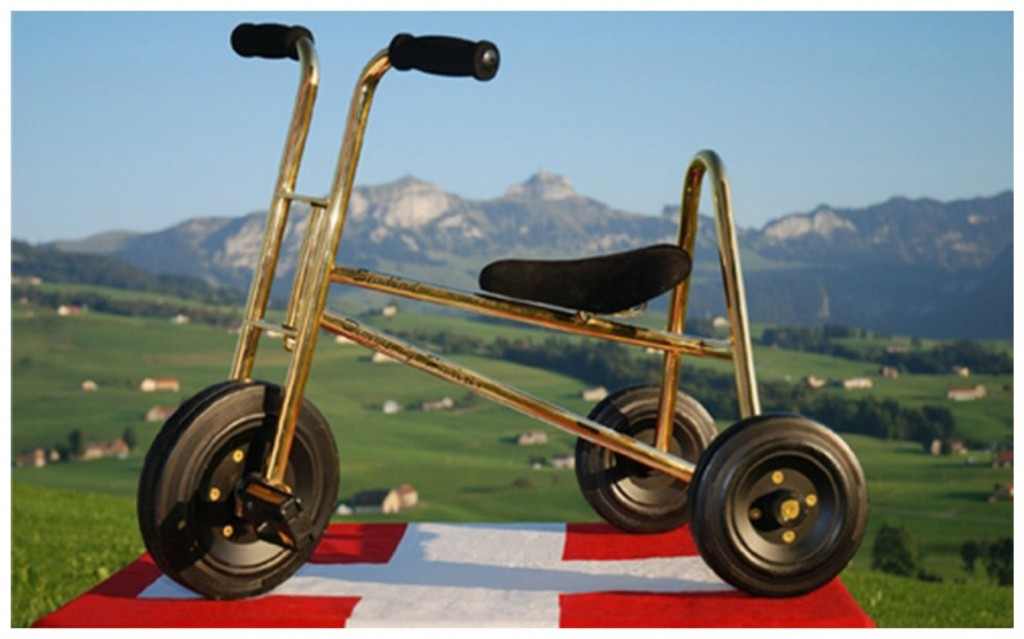 If the slinky wasn't good enough for your kid, this gold tricycle certainly won't disappoint. Not that most kids would be able to tell the difference between solid 24k gold and carbon steel…
Gold facial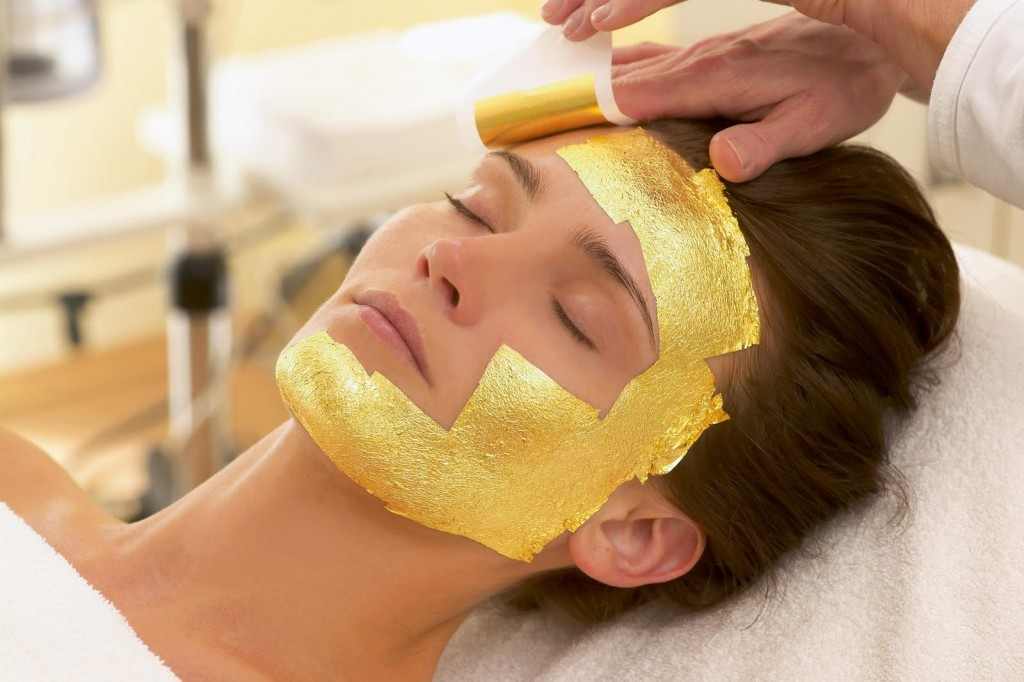 Supposedly, this 24k solid gold facial treatment is great for improving blood circulation, opening pores and removing toxins from the skin. Talk about getting treated like royalty! Cleopatra is said to have used gold as a regular part of her skin care regimen. The cost is $1000.
Gold #2 pencils
Impress your classmates with your study bling. Created by Korean designer Daisung Kim, you can buy one of these flashy 24k gold layered #2 pencils for only $20.
Gold BBQ grill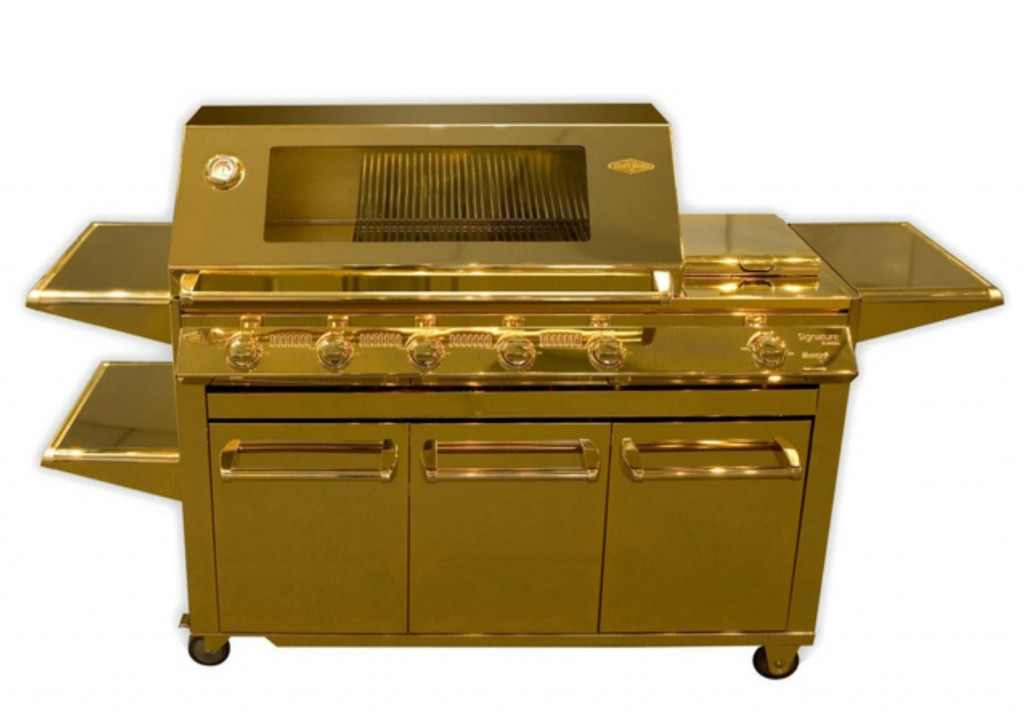 There's nothing wrong with buying yourself something nice every now and then. This 24k gold plated BBQ would look fantastic in any backyard, and hey, you can make it yours for only $164,000.
Gold earphones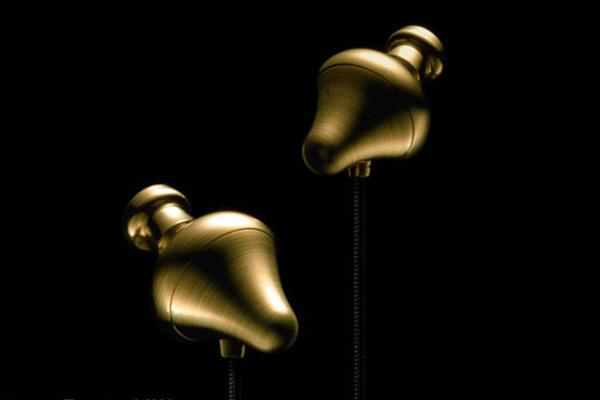 Created by Japanese company Final Audio Design, these high performance earphones were made with gold plates and can be purchased for $940.
Gold Lamborghini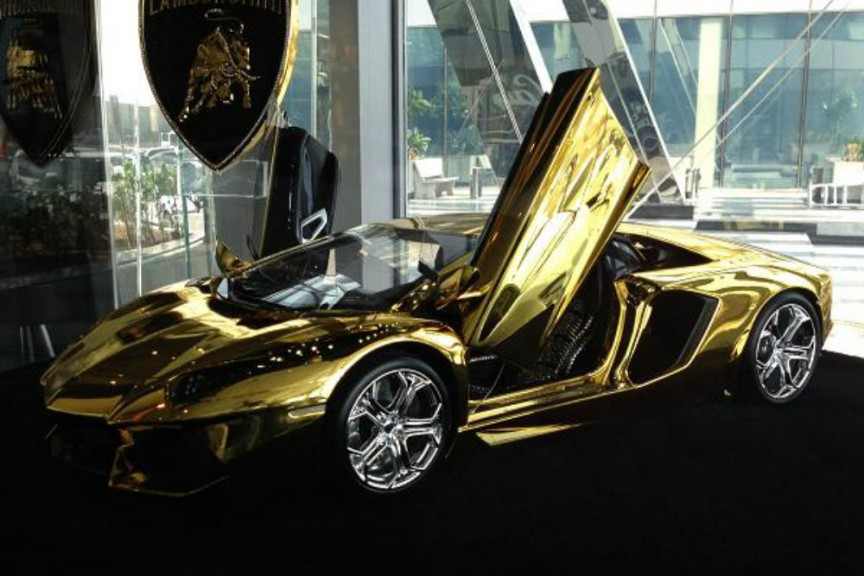 Okay, so maybe a Lambo isn't exactly an "everyday item", but this is worth a mention. Back in 2012, Dubai's Lamborghini showroom unveiled the first-ever gold, platinum and diamond-encrusted Lambo. The car is covered in thin sheets of solid 24k gold around the exterior with a gold-laden interior. The car, which was eight times smaller than a regular Lamborghini, was priced at $7.8 million.
WE SAID THIS: Don't miss Supercars You Can Only Find In Dubai.