It's Ramadan, the season of kindness, giving back and showing your appreciation to those around you! This year, instead of going with the flow, why not walk the extra mile and surprise your family or friends with a one-of-a-kind, personalized gift basket?
Forget about the overdone konafa, think outside of the box and buy them something thoughtful and lasting. We've put together a few creative basket ideas, including specialty items that can be picked up easily from brands around Cairo, such as the renowned roastery, Abu Auf.
Gift Basket #1: Almond Nougat, Walnuts, Dried Cherries
Walnuts have been shown to prevent mental deterioration associated with aging and in young adults, they've been shown to improve inferential reasoning. Dried cherries are unique and like most dried fruit, a great source of concentrated anti-oxidants and iron. Top off your gift basket with some almond nougat, a tasty, nutty dessert to match – and hey, it's made with real, quality almonds, so at least it's somewhat heart healthy.
Gift Basket #2: Strawberry Nougat, Pistachio Malban, Hazelnuts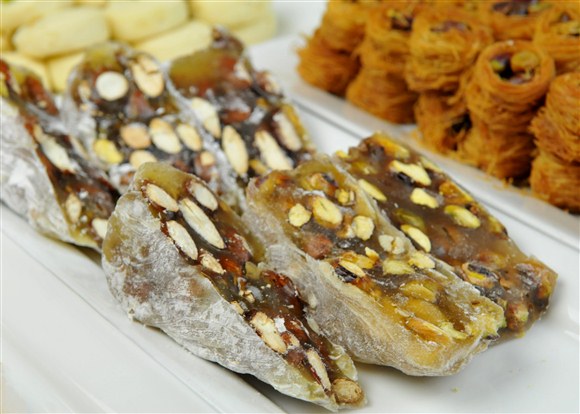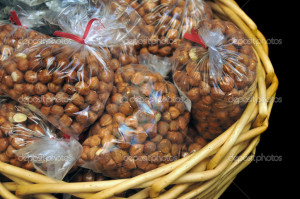 Hazelnuts are a fantastic source of dietary fiber, vitamin E and folate. Combined with delicious strawberry nougat and pistachio malban, you get the best of both worlds.
Gift Basket #3: Marzban Malban, Pecans, Dried Cranberries
Pecans contain high levels of plant sterols, which lower cholesterol. Their high levels of anti-oxidants prevent the building of arterial plaque. At Abu Auf, you can purchase your pecans oiled and salted, roasted, or steamed and salted. Throw in some marzban malban and dried cranberries to meet your sugar and fiber needs.
Gift Basket #4: Pecan Nougat, Cashews, Dried Blueberries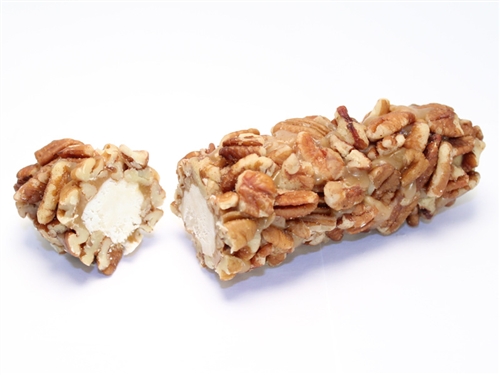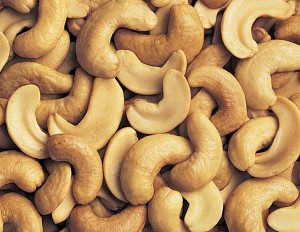 Cashews contain high levels of magnesium, which is thought to speed up memory recall and prevent age-related memory loss. Dried blueberries contain concentrated levels of anthocyanins, which are phytochemicals that help fight free radicals and improve cardiovascular health. Toss in some pecan nougat and you've got your complete basket of happiness.
Gift Basket #5: Banana Nougat, Almonds, Mixed Nuts, Dried Goji Berries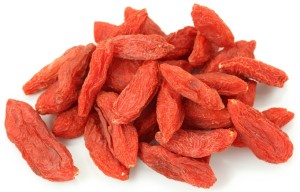 Daily supplementation of goji berries over the course of 90 days has been shown to significantly aid in the prevention of soft drusen accumulation in the eyes of elderly patients, an early warning sign of age-related macular degeneration.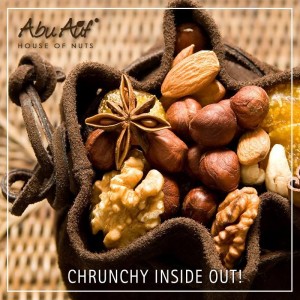 The skin of whole almonds is full of heart healthy compounds called flavinoids. They're also high in vitamin E, which is vital for cell regeneration and healthy skin. Abu Auf offers a variety of different specialty types of almonds, including BBQ, salted, smoked, teriyaki, halved, unsalted and roasted. Unsalted would be the healthiest option for skin, as high sodium intake can cause bloating.
Gift Basket #6: Pistachio Nougat, Sesame Malban, Macadamia Nuts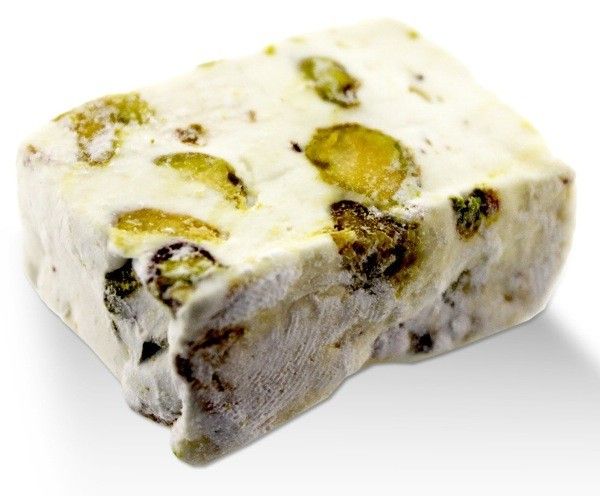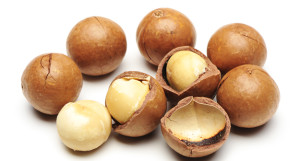 Macadamia nuts, known for their light, buttery flavor, are packed full of healthy nutrients. They're full of essential minerals such as zinc and selenium, and even better? They're gluten free.
Toss in some pistachio nougat and sesame malban for good measure.
Gift Basket #7: Qamar El Deen and Strawberry Nougat, Pistachios, Arabic Coffee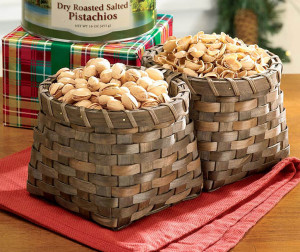 Pistachios are high in B vitamins, especially vitamin B-6, which are important for regulating hormones. They're also rich in the antioxidants lutein and zeaxanthin, both of which are believed to protect the eyes from degeneration.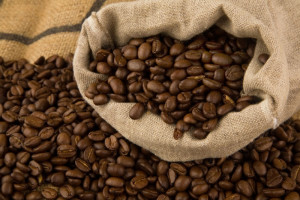 Add some Arabic coffee for a classy touch. A 20-year-long study conducted by the North American Branch of the International Life Sciences Institute showed that "regular caffeine use appears beneficial, with more frequent users having better mental functioning and enhanced mood."
All of these items can be purchased in their highest quality at Abu Auf, Egypt's market leader in the category of roasteries, nuts and specialty items. Find their locations in Cairo here or opt for their delivery services, which caters to all of Cairo and Giza.
WE SAID THIS: Don't miss Energy-Boosting Foods To Eat During Ramadan.