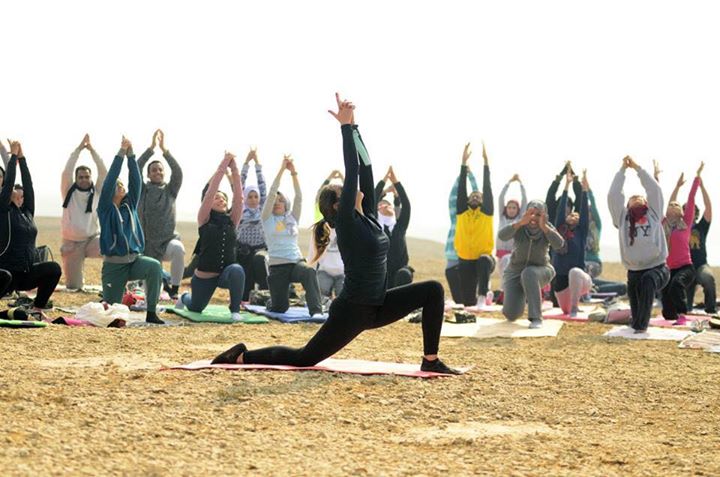 Yogis, it's time to celebrate! Cairo will be marking International Yoga Day with events in Al-Azhar Park, organized by the Indian Embassy. Festivities will include a surprise event organized by the embassy as well as participation by a number of yoga schools, according to Ahram Online.
This is also the first year the day will be marked in other governorates, including Ismailia and Alexandria, Ahram reported.
It's no wonder there's so much fuss over International Yoga Day here – we all know there have been yoga studios opening left and right recently. There are three times as many yoga studios in Egypt today as there were a year ago, Indian Ambassador Sanjay Bhattacharyya said in a press release.
"Given the very huge popularity, we shall host events in Ismailia on June 23, and we are making arrangements for the (Yoga Day) to be held in Alexandria possibly on the June 25," the ambassador said at a press event, according to Business Standard.
Yogis across the world will be performing a Common Yoga Protocol on June 21. The day was designated as International Yoga Day by the United Nations' General Assembly in 2014, per a resolution put forward by the Indian Prime Minister.
The Indian Embassy will be organizing a special event in the lakeside area of Al-Azhar Park at 6pm on the 21st, and the yoga protocol will begin at 8pm. As the 21st falls during Ramadan, participants are invited to join in either before or after iftar.
WE SAID THIS: The embassy is also organizing a Yoga Championship, and organized an online photography competition titled 'Yoga in Egypt' earlier this month.