With COVID-19 Vaccines Becoming Available in the Arab World, We Look at the Myths and Misconceptions
Over the last two months, talks about rolling out COVID-19 vaccines have been going on in a number of Arab nations and a number of the region's governments even announced the beginning of nationwide vaccination programs.
Saudi Arabia, the UAE, Bahrain, and Morocco began their vaccinations program, with Egypt, Tunisia, Algeria, and Lebanon are set to kick off theirs in the upcoming weeks.
The news comes with a sigh of relief for a world that had a third of its population under lockdown at one point, but does this mean that the pandemic is nearing its final act?
The International Federation of Red Cross and Red Crescent Societies warns humanity: "Vaccines alone will not end the pandemic".
According to The Lancet, at the time being there are five vaccines that have shown promise during the third phase of trials; these are BNT162b2, mRNA-1273 [Moderna], ChAdOx1 nCoV-19 [University of Oxford and AstraZeneca], Sputnik V [Gamaleya Research Institute], and BBIBP-CorV [Sinopharm]. However, there is a lot that we still need to understand about the way these vaccines work, and despite the lack of peer-reviewed studies and owing to the gravity of the situation, a number of governments expedited the process and issued approvals in their effort to protect the population.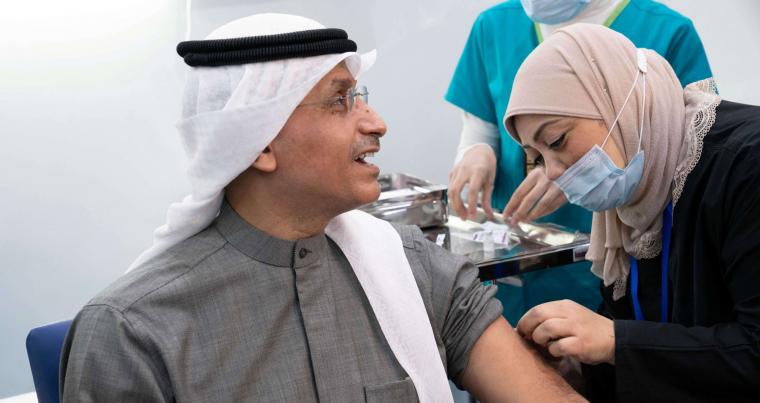 Even if the vaccine can provide long-term immunity, the pandemic will not end unless the whole population can get it, and despite the resolution produced at the World Health Assembly in which the governments of the world promised universal, affordable access to COVID-19 vaccines, more international cooperation is needed if we are to pass this dark time.
The pandemic has changed the world forever; in just a year, the novel virus has claimed the lives of around 2 million people and cost the world 28 trillion dollars in lost output, and because of this, we need to be hopeful about the new COVID-19 vaccines; however, in our hopefulness about the news, we must remain realistic as well as vigilant to protect ourselves, those we love, and the rest of humankind from the dangers of this health crisis.