It's been almost a year since the first coronavirus case was reported in Lebanon, but right now the country's buzzing capital, Beirut, has reached a dangerous situation, more of a life-threatening point, as the city's hospitals can no longer take in more COVID-19 patients. Lebanon's Health advisor said on LBCI, "We no longer have enough beds [for COVID-19 patients]. We have reached a more than dangerous stage." Similarly, the Secretary-General of the Lebanese Red Cross said that the hospitals of Beirut will no longer take in any new positive cases and instead, "they're studying the possibility of transferring the patients to hospitals outside Beirut and Mount Lebanon."
In December, Lebanon witnessed a massive surge in coronavirus cases, especially after coming out of a total lockdown that has only damaged the country's economy and worsened its stability. And just when we thought that 2021 is going to be a better year for us, Lebanon kicked off the year by breaking its daily corona cases record with 2,520 new cases (making the total 186,408) and 11 new deaths. It's frighting that a country's population of only six million reaches this massive number of confirmed cases. And since Lebanon didn't follow the recommended measures of banning flights from the United Kingdom, the new coronavirus strain was brought to Lebanon by a traveler from the UK.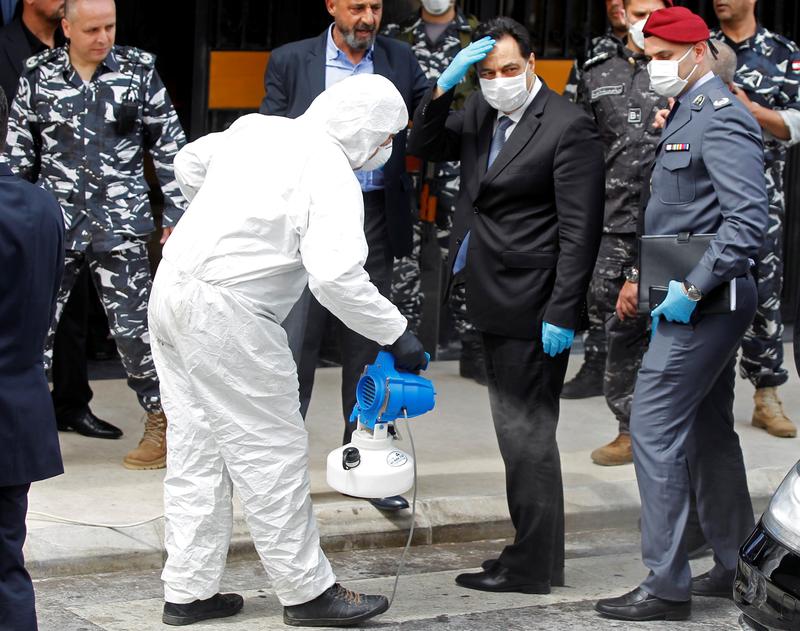 On the bright side, last week, Lebanon's health minister, Hamad Hassan said that the country has secured around two million doses of the Pfizer-BioNTech vaccine, an amount that covers up to 20% of the population. Mr. Hassan has also mentioned in a news conference that the government has been negotiating with the company to acquire the vaccines and that they are expecting it to be in Lebanon by February 2021.
Reports also say that the PCR tests at governmental hospitals will become more accessible and affordable to citizens, as according to the Health Ministry, the PCR test will cost 100,000 LBP starting tomorrow, Monday.
WE SAID THIS: What are your thoughts on 2021?