The American Psychological Association has proven over many years of research that men of all ages and ethnicities are less likely to seek help for problems such as anxiety, stress, and depression than women. This is an issue that extends far beyond the myth that men are unable to communicate their emotions; stigma, masculine norms, and societal issues all have a direct effect on how men view, address, and care for their mental health. We sat down with Dr. Noha Michael, a clinical psychologist who works at Exist Counseling Center, to learn more about men's mental health. We also had a conversation with Yasmin Refae an organizational psychologist who works at nine psychology and 07 therapy, to gain more perspective.
Refae stated that "resistance is a huge factor that comes into play when Arab men feel like talking about their struggles. This is because there is an infinite amount of stereotypes to go around when we bring up the subject of men discussing how they feel."
So the question that comes to mind is, why do men in the Arab world willingly choose to ignore their emotional and psychological problems? Refae hypothesized that the fundamental reason for this is that society has ingrained the idea that experiencing emotional pain is a sign of weakness through time. She continued by stating that many Arab men have developed a mentality of always being tough, in control, and never vulnerable as a result of persistently promoting toxic masculinity through the media, education, and culture.
As a result, they suppress their feelings and emotions rather than seek assistance. Refae also talked about how the traditional patriarchal system in our society has put so much pressure on men to be strong and resilient. This is because previous generations have not been brought into an environment that teaches them that their emotions are valid. This has resulted in a society where men feel foreign toward their feelings.
Michael then explained to us that social media is also playing a positive side by supporting psychologists and psychiatrists in their careers. This support comes in form of encouraging people to go seek help from professionals which in par gave rise to more specialties within the psychiatry field. Michael then told us that most mental health issues are stress and anxiety when it comes to male clients. Other common male issues are anxiety-related, panic attacks resulting from pressure at work, burnout, and inability to cope with marriage situations and affairs. She thinks, however, that the stigma is getting weaker as more men nowadays are looking for self-improvement by increasing their awareness and understanding of their own issues.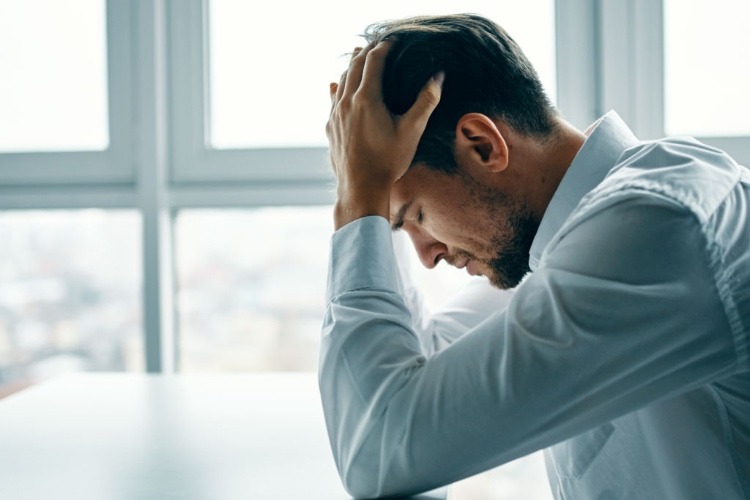 Michael also emphasized that we as a society would be better off if we refrain from giving "should and should not phrases" to men suffering from severe depression states. Instead, we should try to listen with interest and empathy.
Finally, Refeai thinks that although the Arab world has come a long way in trying to break the stigma regarding mental health, there can be more awareness about these unrealistic perceptions by initiating public discussions refuting the stereotypes and assuring that men's mental health is not taboo.