The Randox Health Grand National Festival will offer three days of competitive horse racing this year, along with a crowd that's full of both glamour and excitement. All eyes are bound to be on the talented runners and riders at the racecourse, as well as the stunning style found in the stands. If you cannot wait for the big event, then here's what to expect at the Grand National 2020.
Where and When?
The Randox Health Grand National Festival is scheduled to be held at Aintree Racecourse, Liverpool, England, from Thursday 2nd to Saturday 4th April 2020. The three-day event is comprised of Liverpool's Day, Ladies' Day and the big Grand National steeplechase race on Saturday at 5.15 pm. An estimated 600 million people from across the world will tune in to watch the runners and riders in action, while 70,000 are expected to attend in person. 
The Number of Horses
40 horses and jockeys will participate in the Grand National race, which is the biggest test in horse racing across the world. The race features larger than average fences, which include:
The Chair 
Valentine's Brook 
Foinavon 
Becher's Brook 
Canal Turn
The talented riders will, therefore, need to navigate their horses over the benches to cross the finish line. Due to the sheer size of the benches, it is possible for any horse to take home the prize money this April, so there is no such thing as a sure win when placing a bet on the horse race.
How to Place a Wager
While you might be eager to choose from the best of the 40 Grand National runners come race day, you also should consider how you're going to back a horse. For instance, if you want to make your money go much further, you should choose wisely when selecting a bookmaker.
For example, you could potentially maximize a wager by receiving a bonus when creating an account, which you can use on various sporting events and games. You would also be wise to browse a sports betting company's odds, which could help you to secure a larger return should you pick a winning horse or a runner-up.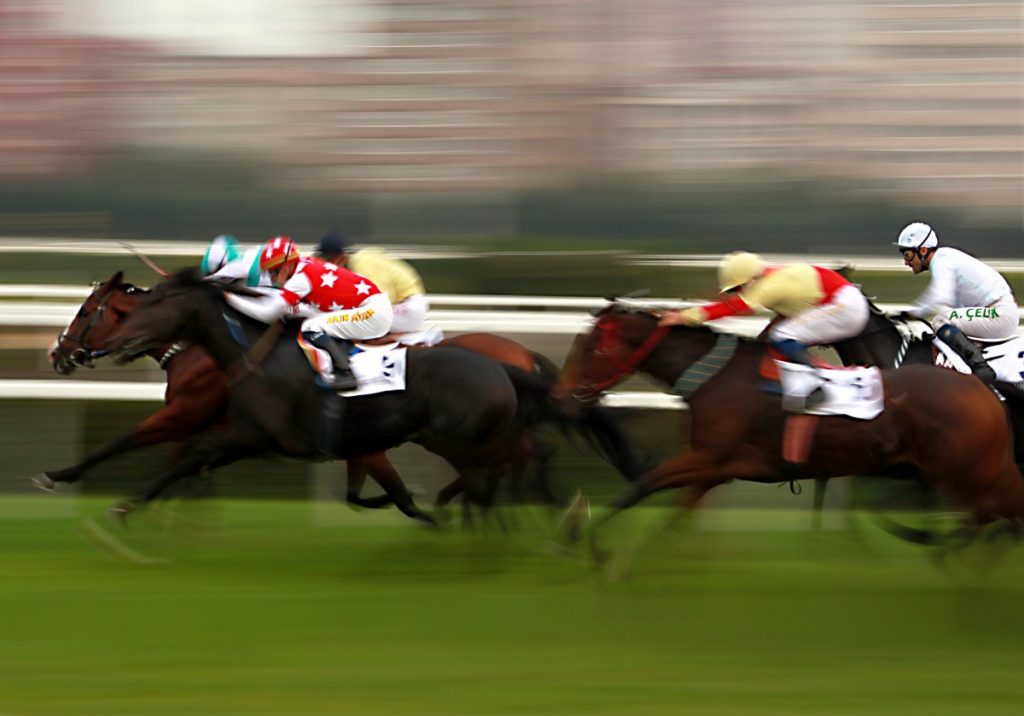 This Year's Prize Fund
The Grand National prize fund is an incredible £1 million this year, and you can guarantee the 40 runners and riders will do their best to cross the finish line first. Tiger Roll is, however, a favorite to win this year's big race, as the horse won in 2018 and 2019. If he replicates this victory once again, he will become the first-ever horse in the event's history to secure a third consecutive win and will stand alongside the legendary Red Rum when it comes to Grand National success. However, as stated, almost any horse can cross the finish line at the event, which rivals the likes of the Cheltenham Festival and the Dubai World Cup. 
The Dress Code
While there is currently no official dress code for the Randox Health Grand National, most racegoers will wear smart clothing to the festival, such as a sleek suit or a pretty dress. Hats are also optional, and sports clothes are prohibited. If, however, you want to take home an award for the best dressed at the festival, you should book tickets for Ladies' Day. The worthy winner will not only feel stylish, but they will also take home a brand-new Jaguar E-pace D150 Auto and a year's supply of Chi Chi London dress. Even if you aren't attending the event, it's worth tuning into Ladies' Day on TV to view the many stunning looks at the racecourse. 
The Festival Entertainment
In addition to three exciting days of horse racing, there will also be plenty of entertainment for spectators to enjoy. For example, The Mersey Beatles are set to perform for spectators on Liverpool's Day, while Faith – The George Michael Legacy – and Anton Powers will have people up on their feet and dancing on Ladies' Day.
So, if you want to enjoy a fun day of horse racing this year, you would be wise to either attend or turn on the Grand National Festival this April.
WE SAID THIS: Tell us your thoughts in the comment section below.