There is a great amount of prestige attached to winning a race such as the Derby or the Oaks. However, if it's a massive cash prize you are looking for, then winning the Dubai World Cup is the one to go for. Held in Meydan on 29 March, this race has an unbelievable $12m first prize.
First held in 1996, this year sees the 25th running of this renowned race. It is run over 2000m (about 10 furlongs) and is the richest horse race in the world, and one of the most backed races at the bookies in the sporting calendar. It's run on dirt and is usually won by horses aged either four or five years old. Four-year-olds have won 10 of the previous races.
It's an event that has seen plenty of success for Godolphin Racing with a record eight winners in the race. That includes the last two winners with Thunder Snow finishing first in both 2018 and 2019, becoming the first horse to win the race on two occasions. Its trainer Saeed bin Suroor has won this race nine times. Thunder Snow has now retired to stud, so a new winner of this lucrative race will be crowned at the end of March but whom could it be that wins the $12m first prize?
The experts have their own thoughts, with bookies like William Hill putting Benbatl at 4/1 and McKinzie at 5/1.
Dubai is perhaps better known for its horseback polo – but when the World Cup comes around, racing is the top of everyone's list.
Gronkowski bids to go one better
Thunder Snow only just won last year finishing a nose ahead of 28/1 Gronkowski, who is currently 12/1 for this year. Imagine losing out on millions of dollars in prize money by just a nose! Gronkowski led that race two furlongs out but was overtaken 110 yards from the line.
This is a horse that has raced all over the world, even winning on the all-weather track at Chelmsford in November 2017 winning just £4,528.30. Three races were won in 2018 including a Listed race at Newcastle (again on the all-weather). That was the last race won by Gronkowski but switched to racing in the USA; he showed how good he could be with a second in the Belmont Stakes.
Since last year's race, he has been on track twice and was most recently third in a Group 2 race — all good progress towards another crack at winning the Dubai World Cup which, if you're thinking of going, comes at the same time as some interesting live music events in Dubai.
Pointers from the Al Maktoum Challenge Series
In the lead up to the Dubai World Cup, some races give an indication who might do well in March. The Al Maktoum Challenge is a series of three races and the first of these was won by American racehorse Kimbear in January. It was a closely fought race though with the winner only beating Secret Ambition by a short head with North America a further short head behind.
Kimbear had to reverse form with Secret Ambition in that race. He'd lost to him by a length in the Dubai Creek Mile in December. Consistency isn't his strong point though, and he could only finish eighth in the second of the Al Maktoum Challenge races.
Secret Ambition is a bit more consistent and has finished in the top two in each of his last three races. He tends to start slowly running in mid-division before running on. His most recent race saw him finish second, seven lengths behind Capezzano, more about that runner shortly. The third race in this series takes place in early March so look for more Dubai World Cup clues from that.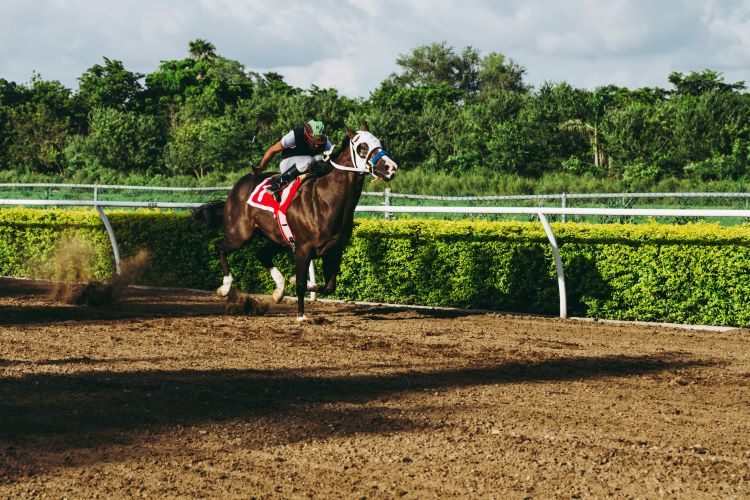 Benbatl in good form
Benbatl could give Saeed bin Suror his 10th Dubai World Cup triumph. He won the second race in the Al Maktoum Challenge; the race won by Thunder Snow two years ago. He has won two recent Group 2 races, going clear on both occasions. Could he repeat that form in the Dubai World Cup, only time will tell.
UK readers may remember his win in the Shadwell Joel Stakes at Newmarket last September. A return trip to Ascot was a disaster as he finished last on unsuitable heavy ground. The faster ground conditions at Meydan will suit this runner far better, and he can be a major contender.
Capezzano looks to forget last year
Capezzano (5/1) is another strong contender after his recent win in the Group 3 Firebreak Stakes on dirt at Meydan. Last year saw Capezzano win the third race in the Al Maktoum Challenge beating Thunder Snow. The 2019 Dubai World Cup didn't work out well for him though. He struggled to get room and finished last. That's the only one of his last five races that Capezzano hasn't won, so if the race runs well for him, that massive prize could well be his and would be only the fourth six-year-old to win the Dubai World Cup.
WE SAID THIS: Everything you need to know going into this year's racing season.