Unmarried women and 12-year-old girls are being treated as commodities by the Taliban in Afghanistan. They are re-taking Afghanistan, going door to door and demanding to be handed over unmarried girls and women so they'd marry Taliban soldiers as a prize of war. That's not all women face in Afghanistan though, as their oppression manifests in many ways, changing what it means to be a woman in Afghanistan today.
The Taliban have ruled Afghanistan before from 1996 until 2001 during in which they imposed Sharia law, which is based on the strictest interpretation and form of Islamic law. During this time, women couldn't work, were not permitted to go to school, and had to cover their entire bodies from head to toe. In addition to that, they weren't allowed to go outside without being accompanied by a male relative. And now, this is all coming back.
However, Taliban leaders have stated to other leaders and the West that women will have equal rights, according to Islamic law.
The vice president of the American University of Afghanistan said that the future of women in Afghanistan is very bleak. Additionally, Professor Fontan said about her students, "Life is very difficult for them. Are they going to be able to continue studying online or not? Telecommunications is going to be quite a key strategy for the Taliban and so for [the students] their only lifeline is the internet, so they're extremely worried they're going to be confined to their houses and no longer able to study."
By the end of May, around 250,000 Afghans left the country, 80% of which were women and children. It seemed like the precautionary reaction to the early signs of oppression as the Taliban started taking control of many areas around the major cities.
Last month, fighters ordered tribal elders and imams to prepare a list of all unmarried or widowed women aged 15 to 45 so that they be married to Taliban fighters. Taliban call this the "Mujahideen Cultural Commission", and according to witnesses, they've extended the age limit to start from 12 years old.
Women activists have continued to report stories on this. However, Zabiullah Mujahid, a Taliban spokesman said allegations of the Taliban forcing women into marriage were not true, and that it would be contrary to the rules of Islam and violate cultural tradition.
Women under the Taliban rule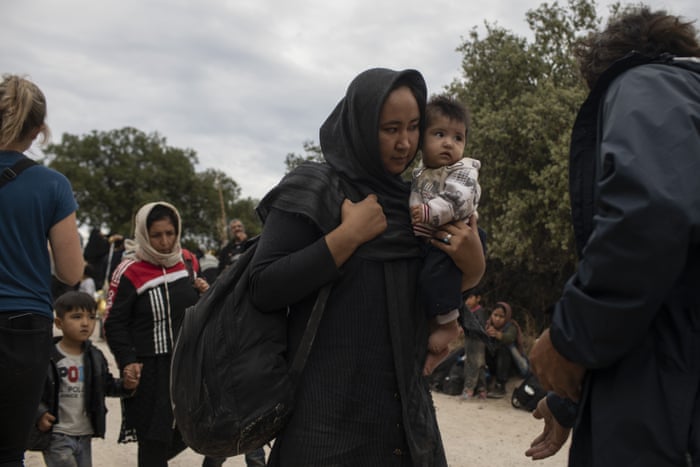 Pashtana Durrani, an Afghani activist said, "Women are being married off as sexual slaves – this would be the term I would use," as she receives more reports.
An Afghani mother, Gulpari, reports how the Taliban are restricting women's freedom. "They announced that the women would not be allowed outside without a chadari," she said, referring to a full-face veil. "Most of the clinic and medical facilities were also shut and women were forbidden from visiting even the female doctors and midwives unless they were accompanied by a mahram (male escort)," she said.
Gulpari, refusing to live like this, deserted what was her home for more than 20 years with her daughters. "The Taliban asked to marry our daughters to them. They said if a house had two daughters, at least one should be given in marriage to the Taliban. My girls were terrified when they heard this. They were scared and wouldn't stop crying till we had fled the district," said Gulpari, whose two daughters are aged 13 and 15.
Other women have faced the same fate. Rabia, an old woman, said "In our district, [the Taliban] also put out an announcement in the mosque so that everyone can voluntarily list their daughters. Things had started to worsen since the 20th of Ramadan."
She continued by saying, "The Taliban blew up a police district office in Balkh. Many Afghan forces died in that attack and since then, the Taliban started to control the area, making new rules and even operating their own courts. Then they said they will start marrying our girls and women after Eid. We did not wait to find out if they did; we left soon after."
Ms. Durran and her family, who come from the town of Spin Boldak, which lies on the border between Pakistan and Afghanistan and is under the control of the Taliban, have received threatening letters from the Taliban. "This is happening but I am not scared right now. I am furious at the people whose job it was to protect us. The government is doing nothing and that is enabling the Taliban. Why weren't they prepared for this?," said Ms. Durran.
She continued by saying, "Still, there are things the government can do to help the women. Temporary shelters for women escaping these areas, housing for families, groceries, sanitary kits, and medical help – these are just some of the things that can set the government apart from the militants. If someone gives me a gun today, I will fight them. Our lives have changed and they don't treat us like humans. We have to fight to get our homes and dignity back."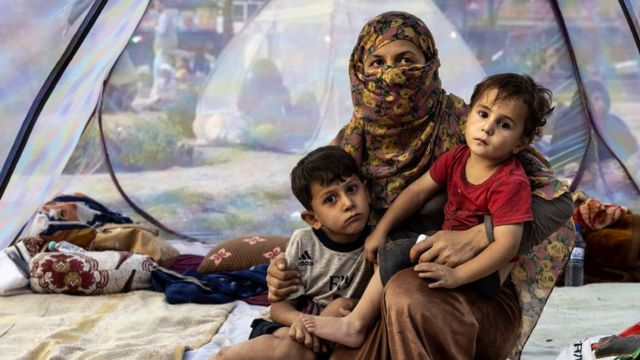 Another woman named Zahra, who works for a non-profit organization to raise awareness for women, is living in fear of having her ambitions and dreams smashed. Watching the Taliban take over, she said, "I am in big shock. How can it be possible for me as a woman who has worked so hard and tried to learn and advance, to now have to hide and stay at home?" Zahra hasn't gone to the office where she works for over a month now, and has been working remotely from home. But with the current status of the country, she hasn't been able to work at home either.
Farkhunda Naderi, the senior UN advisor to Afghanistan's President Ashraf Ghani, is a former lawmaker and member of Afghanistan's High Council for National Reconciliation who has witnessed her country thrive, only to crumble again. "My greatest fear is now they are marginalizing women who have been working in these leadership positions, who have been a strong voice against the most powerful abusers but also working with them to change the situation on the ground," she said in an interview with Bloomberg. "If they eliminate these leaders," she asks, "who will be left to speak up for women and defend the gains made over the last 20 years?"
Women's rights activist Zarmina Kakar, remembered the time her mother took her out to get ice cream and was whipped by a Taliban fighter for momentarily showing her face. "Today again, I feel that if the Taliban come to power, we will return back to the same dark days," said Kakar.
On the other hand, the Deputy Country Director for Care International in Kabul, Marianne O'Grady, is optimistic. She said, "You can't uneducate millions of people. If women are back behind walls and not able to go out as much, at least they can now educate their cousins and their neighbors and their own children in ways that couldn't happen 25 years ago." O'Grady implies that 20 years of accomplishments cannot be erased overnight, no matter what happens or how oppressive the Taliban get.
With a generation of women and young girls who were once living with basic human rights, education, and freedom, it is slipping away from them once again, and help of any kind is needed.