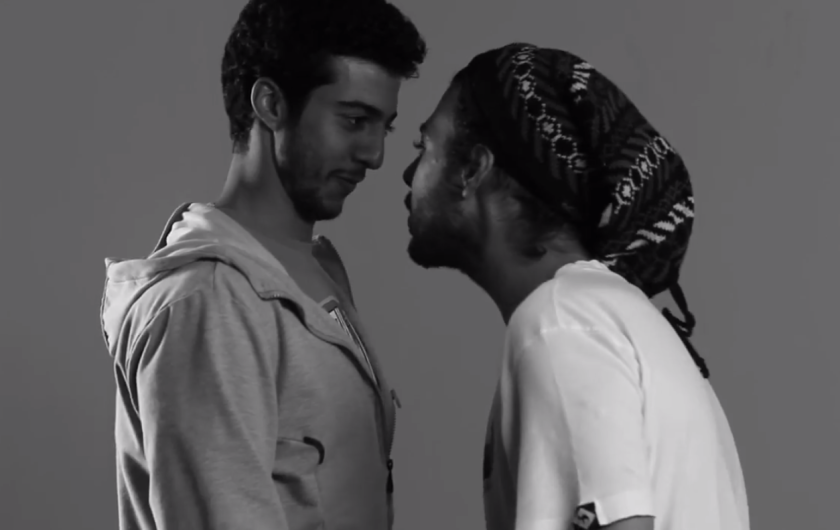 The "First Kiss" video that took the Internet by storm last week was a seemingly candid and moving depiction of 20 apparent strangers meeting and kissing for the first time on camera. Sooner rather than later, it was revealed to be an ad for a small clothing company.
And like most viral videos, it has spawned a number of spoofs. Unlike the recent "Happy in…" trend, which has been going strong for months since Pharrell Williams' first release last November, with its stripped down and simple to replicate format, the "First…" phenomena has escalated in mere days.
It has even hit the Middle East, with this funny parody from the KSA that show's men's supposed #أول_خشم. It's awkward (the men in the video clearly aren't accustomed to the touching noses tradition sometimes used in some parts of the region) and endearing (the Egyptian guy is, of course, one of the funniest).
Watch it here:
WE SAID THIS: خشم – you're doing it wrong.