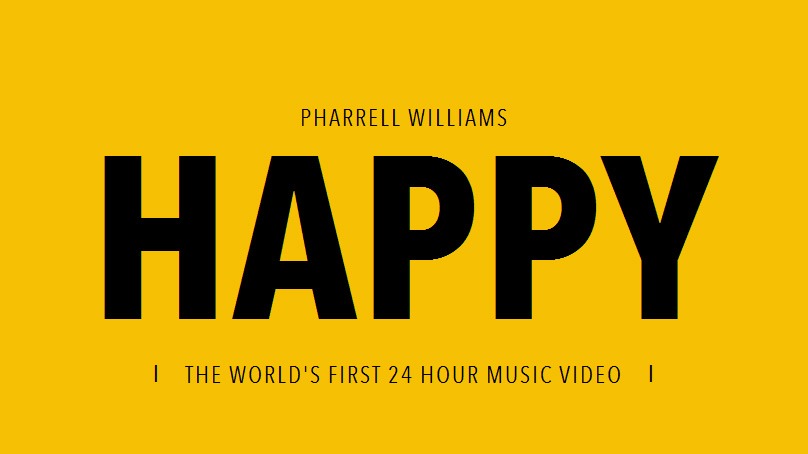 A lot has happened in the music industry over the years. With the introduction of music videos and TV giants such as MTV and VH1 we've seen many great creations in that arena. And with the YouTube revolution, music videos have reached a whole new level.
This week, Pharrell Williams wanted to change all that and launched the world's first 24-hour music video off his latest single, "Happy", from the Despicable Me 2 soundtrack. The song is four minutes long but looped in the video for 360 times.
It is hosted on a website, 24hoursofhappy.com, where a random cast of characters (including Pharrell, Magic Johnson, Steve Carrell and Jamie Fox) dance down the streets of LA to the song.
The site's interface contains a dial of hours and you can skip forward or backward to choose the time of day in which you want the video to play in. So the video is not just interactive (which we saw earlier last week with Bob Dylan's Like a Rolling Stone video – which was brilliant) it is also a day long.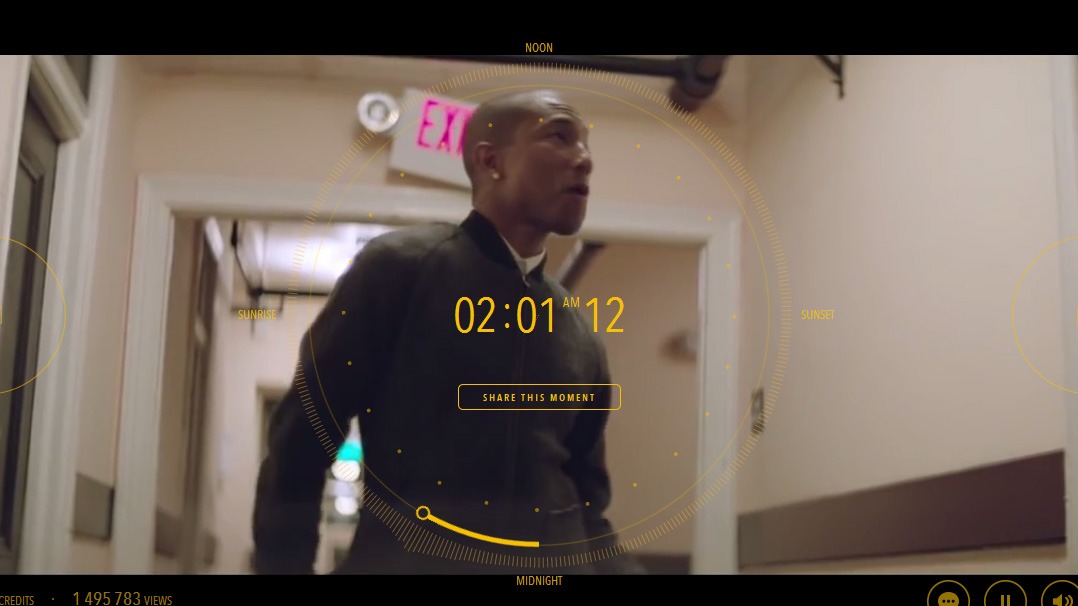 And because of our beloved Internet, that is all possible now and we are even yet to see more and more creativity in many different industries.
The video has been viewed around 1.5 million times in less than 48 hours. This the third hit for Pharrell Williams this year after being involved in Robin Thicke's "Blurred Lines" and Daft Punk's "Get Lucky" this summer, having simultaneously held the No. 1 and No. 2 slots on the U.S. Billboard singles chart.
WE SAID THIS: Check out the video and we dare you to watch it all…