After a video of a wild animal on the loose went viral in Dubai, Dubai Police launched an extensive search with a team of trained professionals to locate and capture the animal. The police reassured the community that it is taking all necessary measures to "minimise any potential danger to people from a 'wild animal' that was spotted in the Springs 3 area of Dubai," and advised community members to exercise caution. Dubai Police officers even used drones to scan the Springs neighborhood in Dubai, where the "large black cat" was allegedly spotted.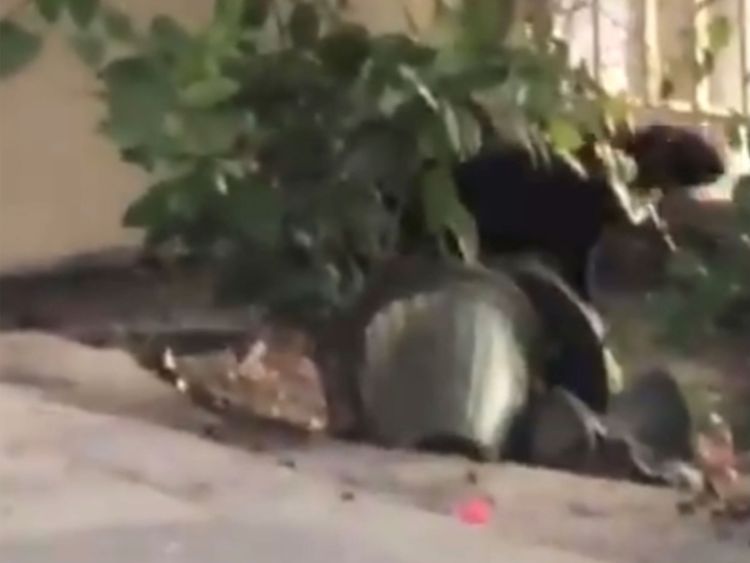 Residents were also advised to immediately call 901 if they spotted the animal. Dr Sara Elliott, founder of the British Veterinary Hospital, explained that the animal is most likely a black leopard or panther, according to the viral video.
Dubai Police also stated that "bringing out any kind of wild animal into a public environment is strictly prohibited under the emirate's laws, and violators can face a jail term of up to six months in addition to severe financial penalties." The federal law regulates the ownership of dangerous animals, and fines can go up to Dh 500,000 for violators.