Egypt is on a mission to save the enviroment this year. Egyptair launched their first eco-friendly flight to reduce their carbon footprint. Several supermarkets around the country have been replacing single-use plastic bags with totes and paper bags. Some freska sellers have even made the switch to using paper bags. From the government side, over 90 percent of the Red Sea Governorate is banning plastic use. Sahel and Nile River cleanups have also been planned.
Verynile, in collaboration with SCP/RAC and UN Environment, just announced a competition to prevent usage of single-use plastic bags and develop eco-friendly alternatives . All you need to do is suggest two ideas or projects on how to end plastic use.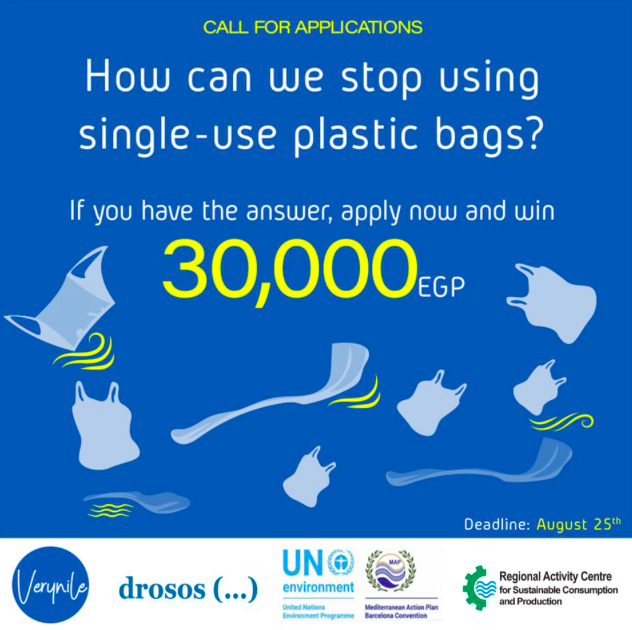 The jury panel will include members with backgrounds in environmentalism and expertise in mentorship and project development. The submission deadline is on August 25th and the winner will walk away with EGP 30,000 to help fund their project and join a mentorship program.
The link added on Verynile page does not currently work. You can contact Verynile on their Facebook page for registration.