Now that August is just around the corner, almost every citizen in Egypt will try to spend at least a weekend on the North Coast. Red Sea cities such as Sahl Hasheesh, Gouna, Marsa Alam, and Dahab have joined the anti-plastic movement in hopes of saving marine life from plastic pollution. Sahel peeps decided to follow the Red Sea governorate's lead and clean the beaches.
The biggest ever beach cleanup event is taking place next week, organized by Orcas, an online marketplace for experienced and reliable private tutors and babysitters, and Greenish, a social enterprise which designs and delivers highly-interactive and entertaining educational content about the environment and well-being.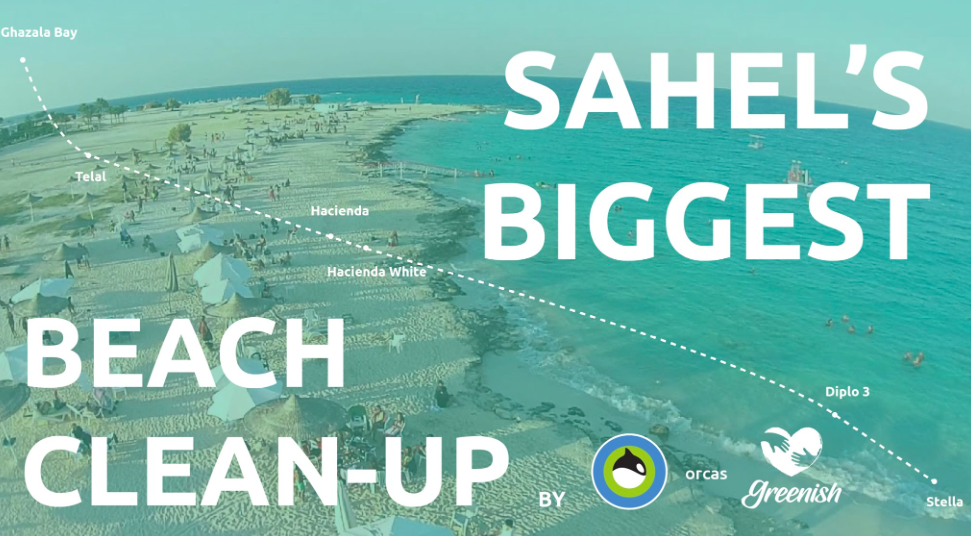 The beach cleanup will take place on a section of coast that stretches from Ghazala all the way to Diplo 3 on Friday July 26th from 12 PM to 4 PM. You can find the organizers by the beach at Ghazala Bay, Telal, Hacienda White, and Diplo 3, with the proper equipment to clean the sand. You and your little ones will redeem rewards and get a chance to attend an upcycling workshop.
Other than the aforementioned beaches, volunteers from other compounds are welcome to join the eco-friendly movement. One small successful event can motivate hundreds of big sponsors to follow their lead.
You can register here to participate in the beach cleanup.