A video went viral on all social media platforms of one of the most popular singers in Egypt, Mahmoud El Esseily, as he embarrasses one of his fans publicly during a concert. The video shows Esseily asking the fan if he has a "wasta" to take a picture with him, explaining that he'll have to take pictures with everyone else if he did.
The video sparked discontent among social media users, especially from Esseily fans who were disappointed by the ego of their favorite star. However, Esseily responded to the incident with a tweet to apologize for his choice of words, and another one to clarify what happened.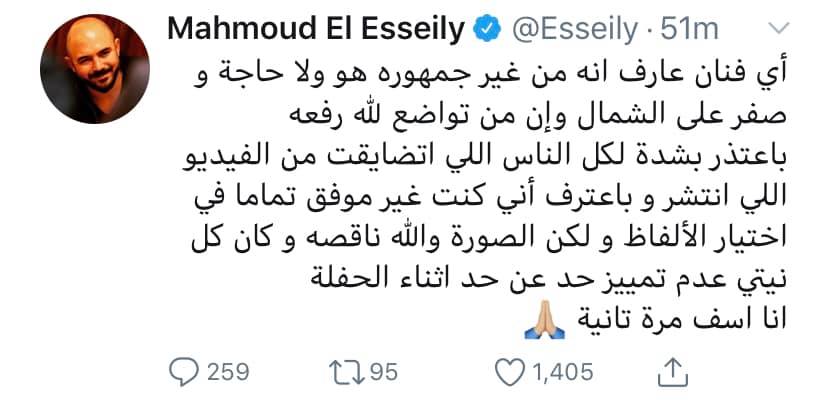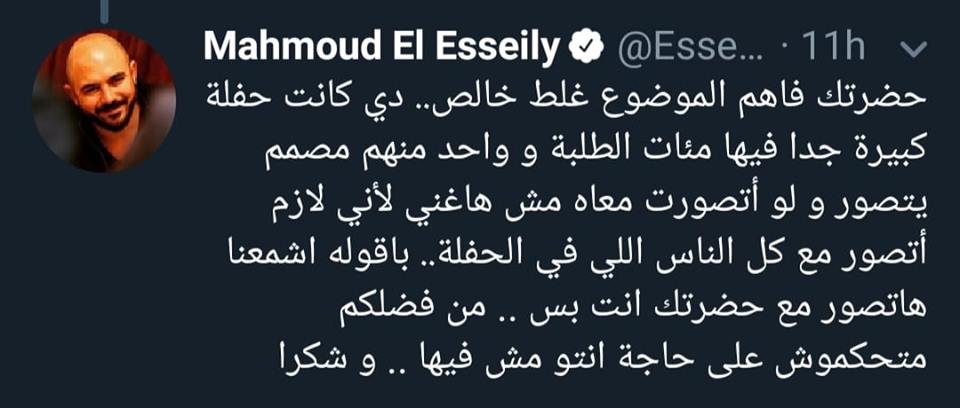 Some are still furious and are not satisfied with his reply, while others understood that it's just a minor mistake and a wrong choice of words. On the other hand, here are some other celebrities that took pictures with fans without any wasta!
Adele
Everyone's heart melted when Adele kissed the hand of a young Muslim girl who's a huge fan of the superstar.
Lana Del Rey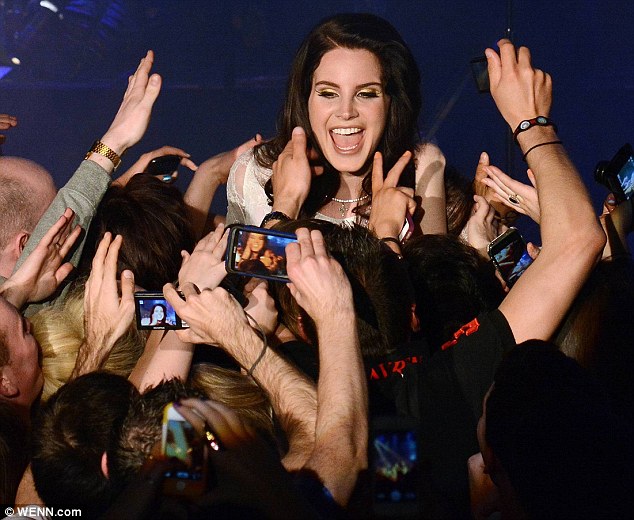 Lana Del Rey is known for being super friendly with her fans even while on stage. During her live performance at Sziget Festival in Budapest 2018, Lana spent more than 20 minutes mid-concert taking pictures with her fans.
Massari
No one will ever forget that one time when Massari called out one of his fans on stage to sing Real Love for her and give her flowers.
Amr Diab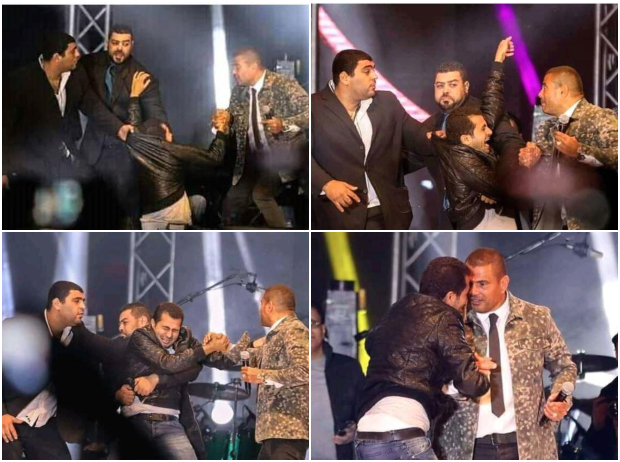 No one will also forget the time when El Hadaba Amr Diab dismissed one of his guards as they were trying to push away one of his fans on stage.
Tamer Hosny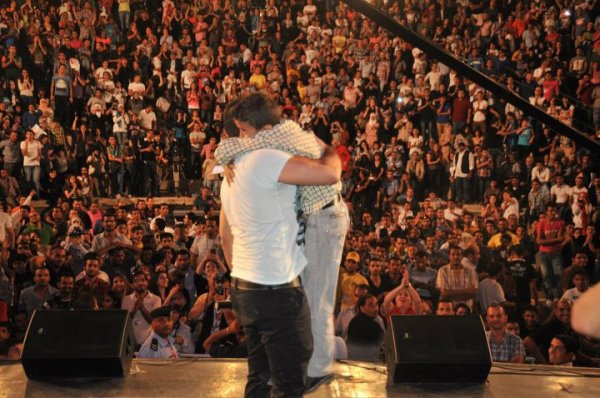 Tamer Hosny hugging one of his fans in the middle of a live concert in Jarash!
Beyonce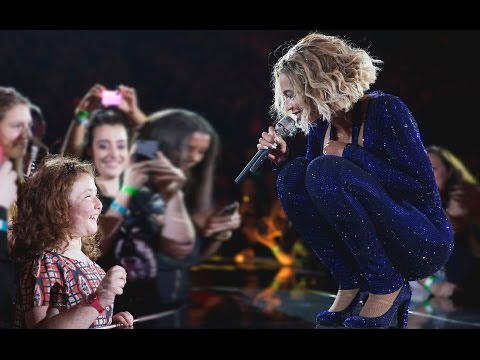 Here's to Queen B kneeling down to sing for one of her young fans during a concert.
Rihanna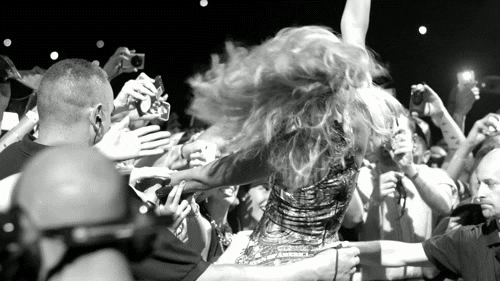 And here's to Bad Gal Riri dancing with her fans during a concert.
Ragheb Alama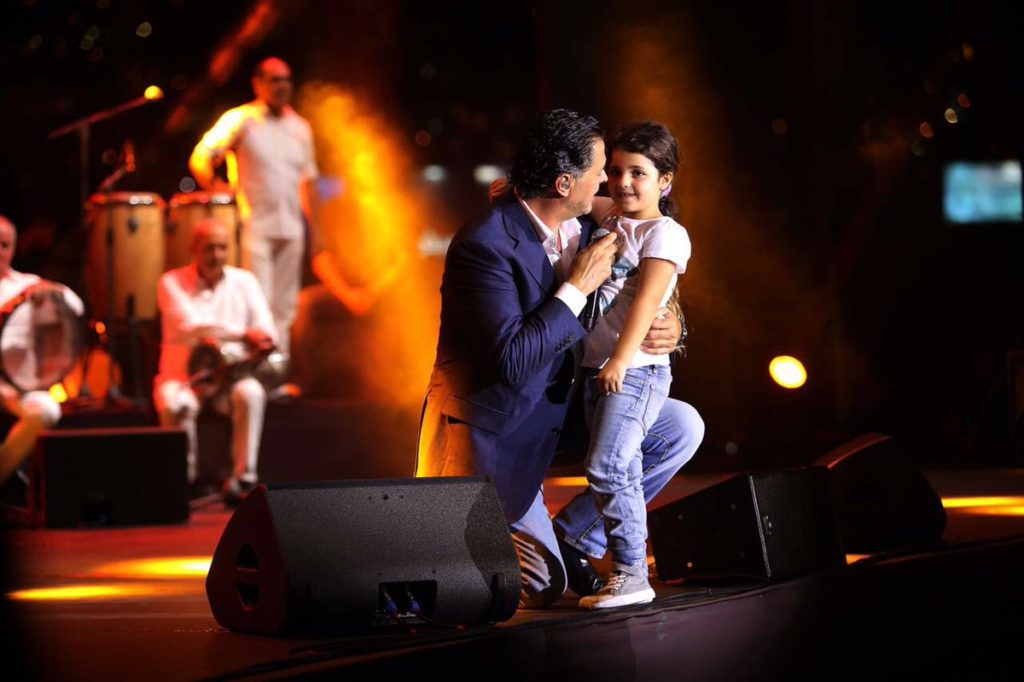 Ragheb Alama with one of his youngest fans on stage.
WE SAID THIS: Daily reminder of the importance of humbleness!