Israel's United Nations ambassador called on United Nations Secretary-General Antonio Guterres to retract his condemnation of the country for its excessive use of force in its largest military operation in two decades targeting the Jenin refugee camp in the West Bank. U.N. deputy spokesperson Farhan Haq stated the secretary-general conveyed his views on Thursday "and he stands by those views."
Guterres, appalled by the impact of the Israeli airstrikes and attack on Jenin refugee camp, said the operation left over 100 civilians injured, displaced thousands of residents, damaged schools and hospitals, and disrupted water and electricity sources. Additionally, Guterres criticized Israel for preventing injured Palestinians from receiving medical care and obstructing humanitarian workers from reaching those in need.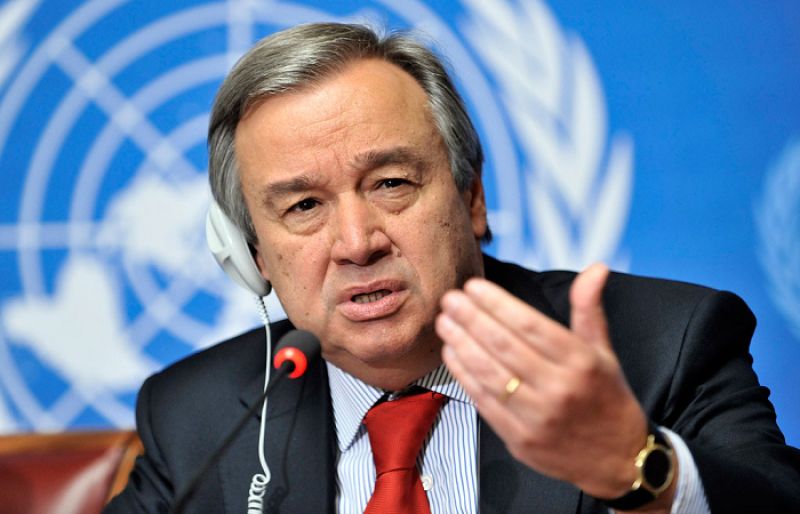 Israel's two-day operation to crack down on Palestinian militants resulted in the destruction of the Jenin camp's narrow roads and alleyways, forced thousands of people to flee their homes, and left 12 Palestinians dead. One Israeli soldier also was killed. "I strongly condemn all acts of violence against civilians, including acts of terror," Guterres told reporters. When asked if this condemnation applied to Israel as well, he replied, "It applies to all use of excessive force, and obviously in this situation, there was an excessive force used by Israeli forces."
Israel's U.N. Ambassador Gilad Erdan called the U.N. chief's remarks "shameful, far-fetched, and completely detached from reality." He said the Israeli military action in Jenin "focused solely on combating the murderous Palestinian terror targeting innocent Israeli civilians." The U.N. Security Council gathered to discuss Israel's military operation in Jenin behind closed doors on Friday at the request of the UAE.
WE SAID THIS: Don't Miss…The Children Of Palestine: Always At The Crossfire, Never Shielded!