The UAE's First Sports Car Was Just Delivered to Its Owner at Gulf Concours 2017
Via Seven Media
Back in 2015, classic cars enthusiast Gaurav Dhar placed his order for the Design-1 as soon as he heard about it happening. Being the super fan that he is, Dhar followed its progress from concept to reality every step of the way.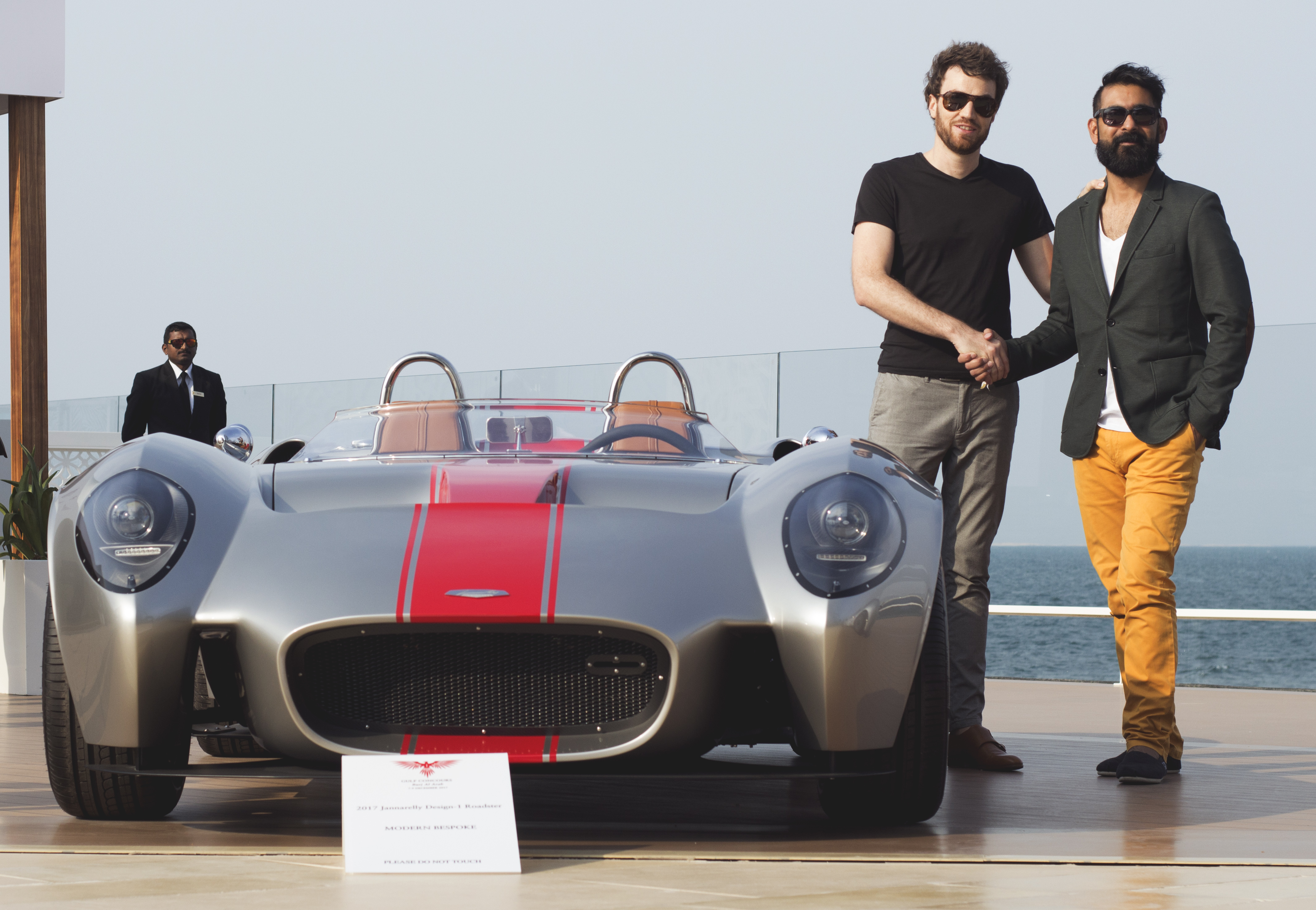 Today, chassis number #001 of the Jannarelly Design-1 was successfully delivered to its excited new owner during the second annual Gulf Concours that was held on the lawns of the Burj Al Arab hotel in Dubai. Designer Anthony Jannarelly's Design-1 is an open-top, two-seater sports car that is designed and manufactured in the emirate.
"I could never substitute the privilege I've had in participating in the zero-day journey with the builders as they built this car from scratch. It's almost like me taking the first delivery of the very first Lotus. This represents far more than me just buying a regular sports car and money leaves my bank account but to have that opportunity in my backyard where I grew up in Dubai was perfect timing and a dream come true for me," Dhar said.
The Design-1 costs around AED230,000, and attracts attention to deliver the thrills of cars twice its price. Inspired by sports cars of the '50s and '60s, such as the pontoon-shaped 1957 Ferrari Testa Rossa and the iconic 1962 Shelby AC Cobra, designer Jannarelly was dead set to bring pure, open-topped fun back into motoring by building a sports car that has been deliberately stripped of advanced driver aids and creature comforts.
The result is a combination of glamour and nostalgia mixed with modern performance courtesy of a current-spec, Nissan-sourced, 3.5-litre, V6 engine mounted behind the driver. It delivers 310bhp and sits in a fiberglass and carbon fiber composite body that weighs just 810kg.
WE SAID THIS: Congratulations to the thrill-seeker, Gaurav Dhar!