A few months ago, the world witnessed the first signs of the end of Arab ostracization of Israel. The first cracks in a decades-old siege had started to appear, and in August, we saw how the Middle East's well-established political order came to an abrupt end with Bahrain and the United Arab Emirates. Normalizing relations with Israel in the Abrahamic Accords it was only a matter of time before other Arab nations followed suit.
In the aftermath of 2020's Abraham Accords, the United Arab Emirates announced the establishing of both diplomatic and economic ties. Meanwhile today, the gulf country revealed a USD 10 billion fund with Israel to invest in the latter's most crucial sectors, which include energy, manufacturing, healthcare, water, space, and agriculture. This agreement comes in the wake of a conference call that was shared between Sheikh Mohamed bin Zayed, Crown Prince of Abu Dhabi and Deputy Supreme Commander of the UAE Armed Forces, and Benjamin Netanyahu, Prime Minister of Israel.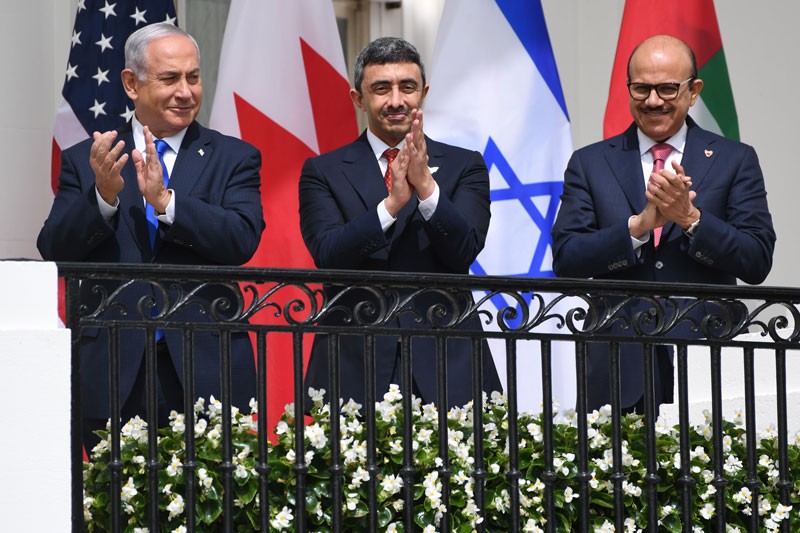 The investment fund aims to encourage regional economic cooperation between both the United Arab Emirates and Israel, deepening the ties between the two governments, and thus creating more job opportunities for both to thrive in.
In the aforementioned call, Israeli Prime Minister Benjamin Netanyahu revealed that the two sides have agreed on a date for his much-anticipated visit to the GCC country.
Both countries have also started formal discussions on establishing a COVID-19-free travel corridor that would accommodate passengers vaccinated against the novel coronavirus.