Sunbathing on top of the Great Pyramid? So much has changed since 1938. Since the 4th century BC when Herodotus visited the great monuments of Ancient Egypt, tourists from across the Mediterranean and Europe were drawn to see the towering pyramids of Giza.
Though many tourists were posing for photos in front of the Great Sphinx and pyramids, however, some of the more adventuresome types were determined to climb the top of the 455-foot pyramid to enjoy the enchanting view as you can see in the picture below.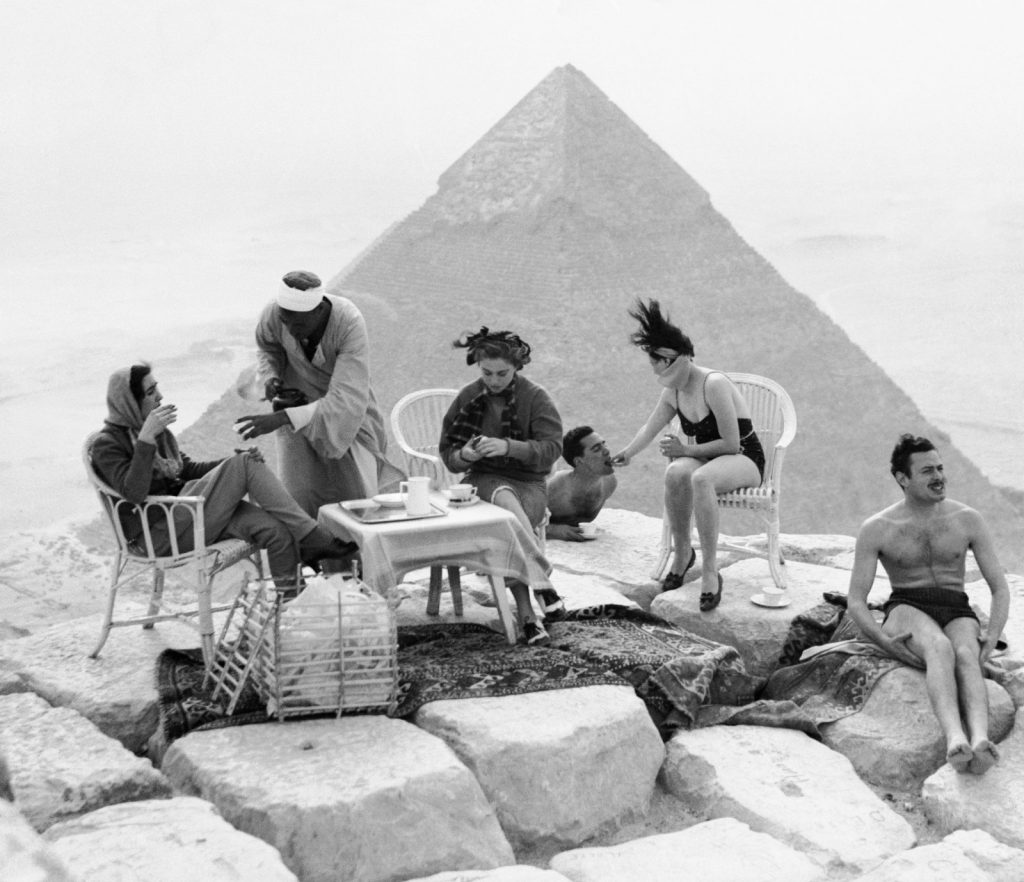 WE SAID THIS: What do you think of the picture?