This Coffee Shop in Beirut Is Changing How Lebanese People View Disability
Via
By Muhammed Aladdin.
Nestled within the outskirts of Beirut, Agonist coffee shop is a popular morning caffeine supplier to many of the capital's residents. The place is well known for its modern design, quiet atmosphere, and lovely staff. The coffee shop is here to do more than just brew coffee; it wants to shatter stereotypes and end stigmas about disabilities.
All 14 people working at Agonist have some type of special need from autism to down syndrome; people who would usually be excluded from the Lebanese workforce. Agonist's Founder Wassim El Hage set up this business to help those with a disability find a job and make ends meet.
In 2018, Lebanon struggled with a 30% unemployment rate with 2,200 businesses closed according to the Lebanese Chamber of Commerce. To open a business is challenging enough, but El Hage sees it as more than just that; it is a social enterprise.
"It is not my target to make money or to make a profit for my own self. My target is to give them back this money [for them] to be integrated, to be independent, to have a real life," he said according to The Middle East Monitor.
El Hage is raising awareness about the struggle of those with special needs. In fact, he is pushing for the government to be more supportive of businesses like his.
"Social enterprises can create a snowball of change, especially if the government offers incentives to existing companies, thus creating an even bigger impact."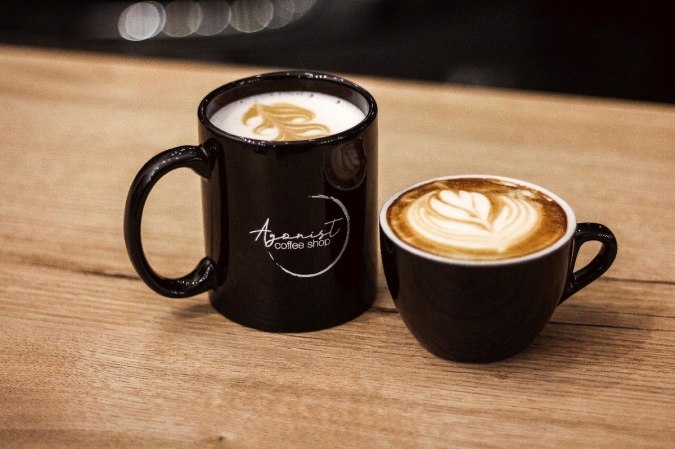 El Hage's success did not come without a cost; at first, he struggled to secure investments as many did not think the business would make a profit. However, he believed in the cause behind Agonist and decided to invest his own money. Now that he has made it, El Hage wants to encourage more entrepreneurs to follow in his footsteps.
Many of the workers at Agonist view the place as more of a home than a job; it is the place where they can prove to the whole world that they too can make a difference.
Each day, customers sit down to drink their morning coffee and chat with one of the workers. Before they leave, the customers are asked to put their hands in a basket and pick up a positive proverb for the day.
"This big-time changes the way Lebanese see people with disabilities; to accept them exactly as they are," said one return customer, Vincent El Khoury.
WE SAID THIS: More places like this should be out there in the Arab world!