The New OPPO F11 Pro Is All About the Power of Portrait Photography
Via OPPO
Egypt is known best as a country that never sleeps. As you roam the streets of Cairo, the city lights will inspire you. Besides that and the crowded streets, the people staying up all night to either make a living or make their dreams come true are just something else. All the mentioned above is the true essence of inspiration that OPPO chose to shed light on with its latest campaign.
After the major success of the sleek OPPO F9, the leading smartphone brand decided to add another series to its family. OPPO's latest F11 Pro is all about capturing moments. The campaign, "Sleepless in Egypt", promotes the brand new series focusing on the night owls that are working their fingers to the bones. OPPO, with the help of Professional Photographer Batool Al-Daawi, spent an entire night with Actress Huda Al-Mufti and Rapper ZAP Tharwat capturing their portraits and success stories. After all, one's dreams don't come true overnight, in fact, it takes endless sleepless nights. ZAP's journey to becoming one of Egypt's established rappers and Huda turning into a rising star took lots of hard work and perseverance from them both.
"I always record at night. Usually, during the daytime, I work on producing my music and at night I record," ZAP said. "The best part of what I do are my conversations with people on the street, working hard on my writing, and the long hours in the studio. My main motive behind writing new songs is telling a story I've seen in the busy streets of Cairo, and this is my main driver to produce new songs," he added.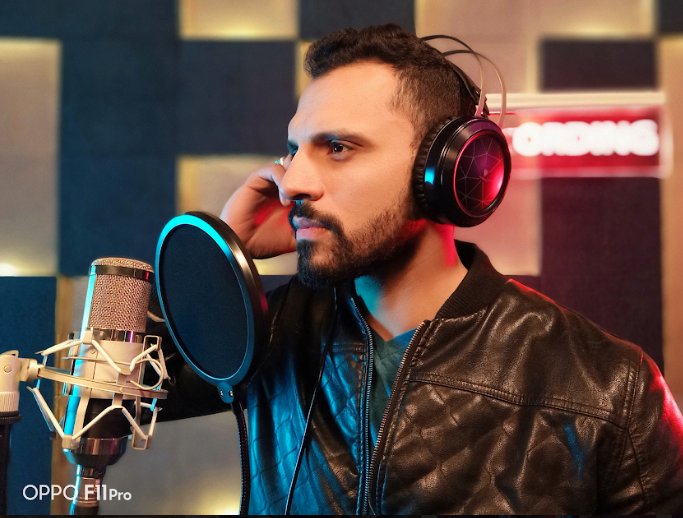 "I worked hard on myself to develop and constantly improve. I spent several nights trying and took my first steps towards my goal to become an actress," Huda told us. "I will continue working hard until I fulfill my dream!"
Photos tell stories worth telling like no other. Portraits, in particular, work wonders when it comes to storytelling. In portraits, the subject is the hero of his/her story, one's facial expressions show and tell a lot, and that's why the campaign is on point. OPPO didn't just limit itself to the stories of the faces of the campaign. Al-Daawi went out to photograph a selection of hard workers including a felucca driver, a female DJ, a Saxophonist, and more.
"It's not easy for a girl to work and achieve all her dreams in our country. This is why I decided to take this challenge and prove to myself and everyone that I CAN DO IT," DJ Dina Akladius said. "It wasn't easy; I took a lot of courses, training, and night times work, and I'm still taking on more to develop and become better at what I love to do," she added.
Meanwhile, the felucca driver said, "Although my work is mostly at night when everyone else is resting after a long afternoon, I feel happy when I see people spend those carefree moments on my Felucca and smelling the fresh Nile air. I'm used to the night and what gives me the power to continue is the smile on people's faces because of the service I provide. I love my work and its positive impact on people around me and now, I have my own Felucca so that I can draw several smiles on people's faces."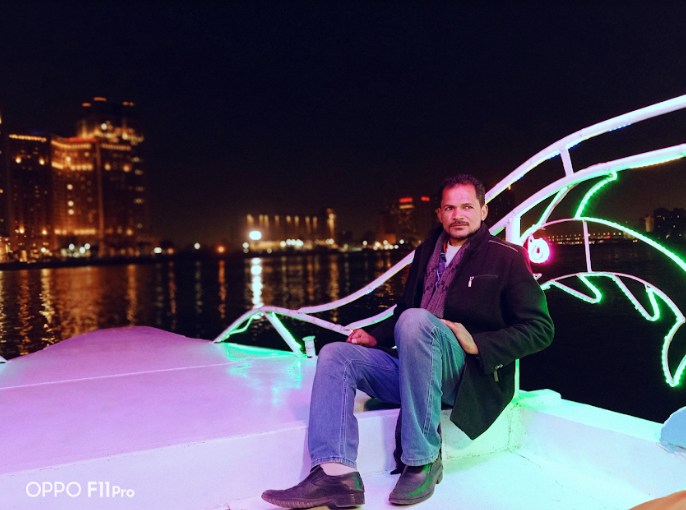 So, as the 'Portrait Master' is now in,' the new smartphone's specs are all fixated on perfecting portraits. Equipped with a 48MP ultra-clear camera system and a panoramic screen, the smartphone takes portrait mobile photography to a whole new level. Other than the full screen, the F11 Pro has a rising front camera where it's located at the top and goes in and out of the phone, playing around with angles professionally. As for the F11, there's another edition with a 6GB RAM and a 64GB internal memory, as well as a waterdrop screen.
The brand invites everyone to tell their own stories for a chance to attend the OPPO F11 launch event. That's in addition to a chance to win the brand new F11, of course! The OPPO F11 Pro is available in two colors; thunder black and aurora green.
WE SAID THIS: To win, share your story using the hashtag #حكاياتك_بعيون_جديدة