Known as the world's toughest row, top adventurer Omar Samra and professional triathlete Omar Nour have teamed up to create Team O2. Together, they are set to row 5,000 kilometers across the Atlantic Ocean.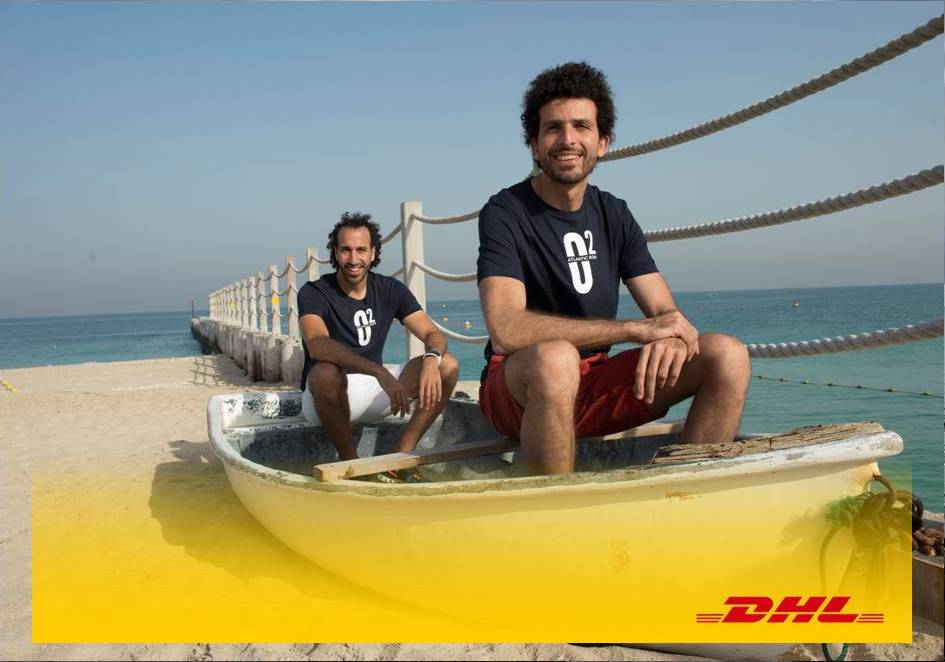 DHL Egypt, the leading global brand in the logistics industry, has announced its partnership with the daredevil duos in their once in a lifetime adventure.
Team O2 are planning to become the first Egyptian team to complete the journey, and DHL will be right there with them as they start the challenge on December 12. The crossing, known as the Atlantic Challenge, has a current world record of 40 days. The average crossing time is 60 days, and the longest is 120 days.
No outside assistance is permitted throughout the challenge. Team O2 will be alone, and completely unsupported in the vast ocean.
No better pair is suitable for this challenge. Samra is the first ever Egyptian to climb Everest and complete the Explorer's Grand Slam — the challenge of climbing the highest mountain on every continent, the seven summits and skiing to the North and South Pole.
Nour, on the other hand, represents Egypt on the Olympic triathlon circuit and is the fastest Arabic-speaking triathlete in the world.
Samra commented, "Taking on the world's toughest row across the Atlantic Ocean is an enormous challenge for both of us and a real opportunity for us to test our mental and physical limits and to grow. Nothing worth achieving is easy, and through taking on this challenge we hope to inspire people – not necessarily to row an ocean but to believe that anything can be done through passion, perseverance, and hard work. If two people who a year ago had almost never rowed in their entire life can cross an ocean, then anyone can achieve whatever they set their minds to."
"When we're out in the middle of the Atlantic, we only have each other to rely on – but we're determined, resourceful and ready to push the limits of our potential. To have a partner like DHL, who believe in the same values that we do – teamwork, dedication, and commitment – makes all the difference to our campaign," Nour added. "DHL is the perfect fit to our mission and we are beyond excited to have them as Team O2's presenting and logistics partner – we truly couldn't complete the world's toughest row without them."
DHL's sponsorship is an inspiring initiative to key leaders across industries. This grand feat will set a new standard in presenting Egypt as a forerunner in international categories. As DHL continues to lead the market as a logistics partner, there is motivation for more opportunities, partnerships and collaborations — especially when highlighting Egyptian talents internationally.
WE SAID THIS: We wish the best of luck to the two daredevils!