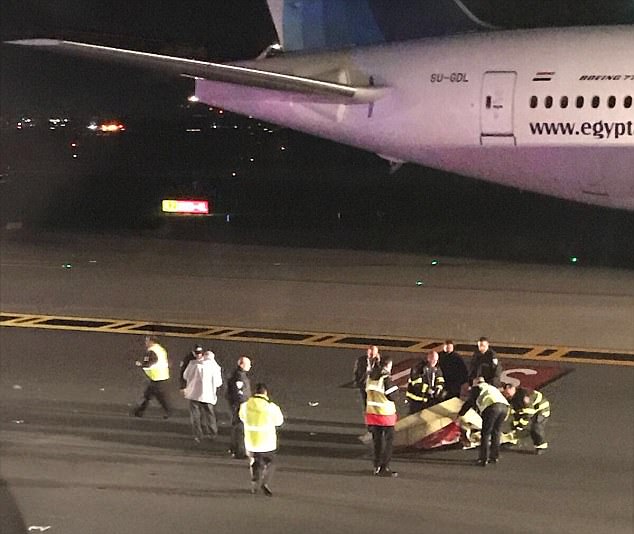 London-bound Virgin Atlantic flight was struck by EgyptAir Boeing 777 to Cairo while awaiting take off at JFK airport. The Daily Mail also reported that half of the wing of the Virgin Atlantic went missing after the clash.
Both planes had been scheduled to leave New York at 6:30 pm. Passengers later boarded another flight to London, which departed JFK nearly five hours later, at 11:20 pm.
بالصور- اصطدام جناحي طائرتي " #مصر_للطيران" و" #أتلانتيك" في #مطار_نيويوركhttps://t.co/nOMXGUDLps pic.twitter.com/eYnCJgCmq6

— مصراوي (@Masrawy) November 28, 2017
After the incident took place around 7:45 pm, the Virgin Airways jet was stuck for almost two hours. Engineers took the time to decide on how to deal with the aircraft.
Pictures taken by passengers at the scene showed the Virgin jet's wing tip being loaded onto the back of a truck.
According to the US Federal Aviation Administration, the right wing of the Virgin Atlantic Airlines Flight 4C, an Airbus A333, touched the left wing of EgyptAir Flight 986, a Boeing 777 when both were taxying down the runway.
WE SAID THIS: Fortunately, there were no reports of any injuries in the collision.