Tanta Museum Reopens in Egypt After 19 Years of Closure
Via Sada El Balad.
Last Saturday, the Egyptian Ministry of Antiquities reopened the Tanta Museum in Gharbiya Governorate after 19 years of closure. Several plans to restore and renovate the museum have been put in place throughout the years, but the opening date was always postponed. Two days ago, these goals came into fruition.
The museum is composed of five floors and is home to 8,579 artifacts dating back to several Egyptian historical eras, including the Pharaonic, Greco-Roman, Coptic, and Islamic ones.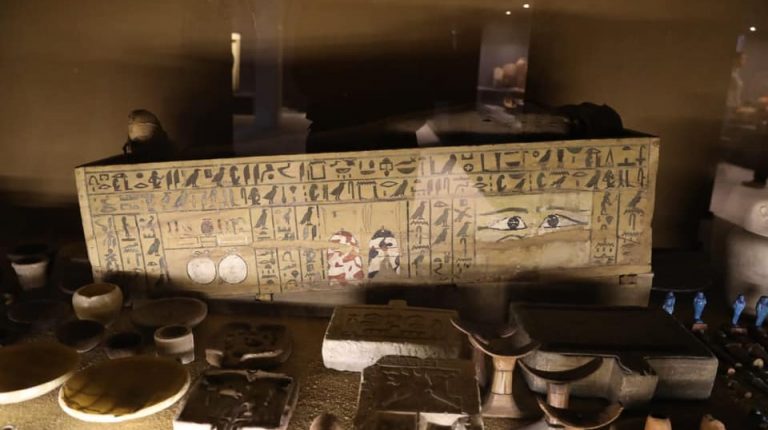 The majority of these artifacts are ancient, rare coins carrying the likeness of many of Egypt's rulers.
"Tanta Museum is one of the oldest regional museums in Egypt, as it was established in 1913. Its reopening is part of the ministry's plan to reopen closed museums nationwide," said Egyptian Minister of Antiquities Khaled Al Anany in a press conference during the inauguration ceremony.

The minister has also added that the museum's refurbishing over the years had cost around EGP 13m, but it is a sound investment as it will contribute positively to the overall status of Egypt's growing tourism and also will help put Tanta on the international touristic destinations map.
Once through the doors, visitors of the Tanta Museum find themselves in the presence of a statue of the head of a Pharaoh of the Late Period of Egyptian history. The second and third floors are dedicated to host the many archaeological treasures of the museum, including a headless basalt statue of a pharaoh of the 29th Dynasty, a block limestone statue of a priest from the Late Period, a collection of small statues of ancient Egyptian gods, bronze statues of wrestlers from the Greco-Roman Period, as well as several other Coptic and Islamic artifacts.
The head of the Supreme Council of Antiquities, Mostafa Waziri, elaborated that the museum was open until 1957, then it was closed for the first time and reopened in 1990. The museum was then closed for a second time in 2000, and now 19 years later, it has opened its doors to the public.
"In July 2017, we started working on repairing the museum. It is distinguished by having artifacts dating back to different eras discovered in the Nile Delta region around the province," Waziri said at Tanta Museum.

The fourth floor of the museum houses the lecture halls, symposium, and conference halls, while the fifth floor is dedicated to the museums's staff and administrative offices.
WE SAID THIS: The museum is just a two-hour drive from Cairo and is definitely worthy of a visit.