The Emirates Group has honored an Egyptian employee in its 11th edition of the 'Najm Chairman's Awards' ceremony after he rescued a baby's life on-board a flight from London's Heathrow to Dubai. The ceremony took place at Emirates' Group Headquarters.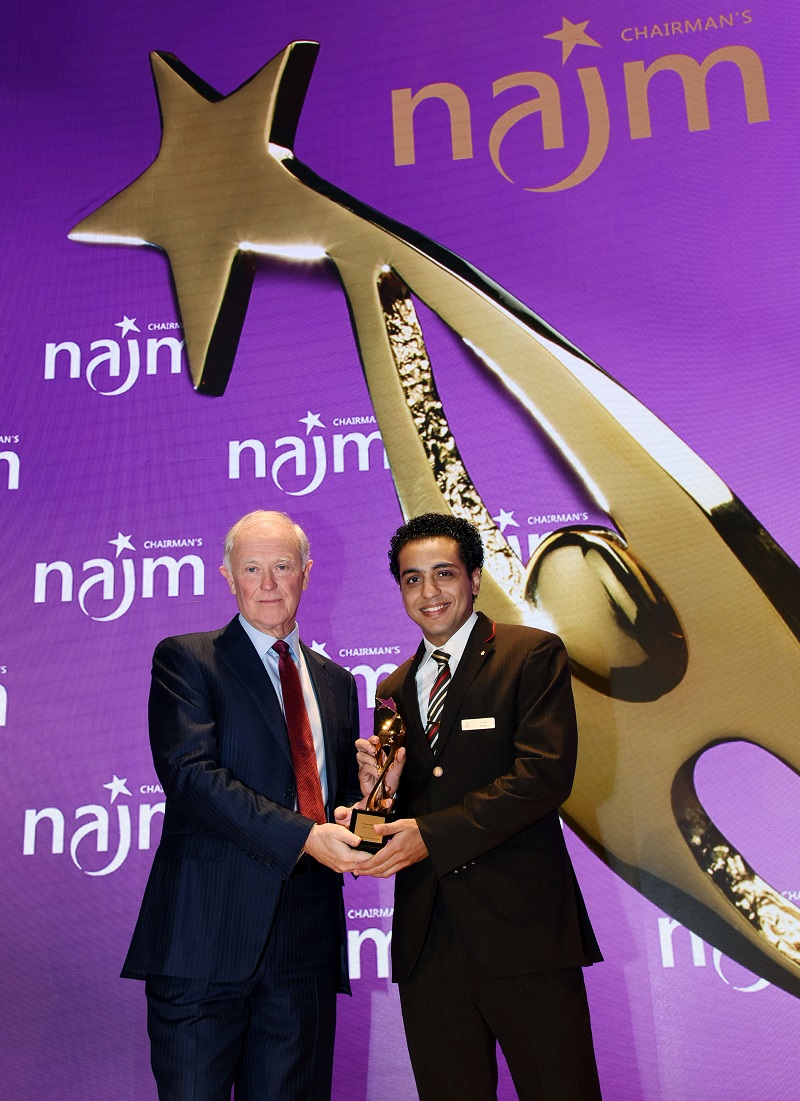 Essam Mostafa, a Cabin Crew Member, was serving meals to passengers on the flight when a baby started choking and fell unconscious. Essam immediately rushed towards the baby, held him, started doing back slaps, and chest thrusts until the baby regained consciousness. It was Essam's speedy reaction and correct performance of first aid that saved the life of this baby.
The Najm Awards aim to acknowledge top employees and honor them for their extraordinary commitment, excellence, performance, and service. The awards were presented by Sir Tim Clark, President of Emirates Airline, on behalf of HH Sheikh Ahmed bin Saeed Al-Maktoum.
His Highness Sheikh Ahmed said "Every year, we come together to celebrate the outstanding achievements of our employees. Their hard work, tenacity, compassion, and continued pursuit of excellence are vital to the success of Emirates and Dnata, and I congratulate them for their brilliant performance and contributions."
This years' winners were awarded for a range of outstanding achievements, from saving lives, providing support in difficult situations to creating innovative solution to business problems. The awardees were chosen from more than 70,000 employees in 171 countries.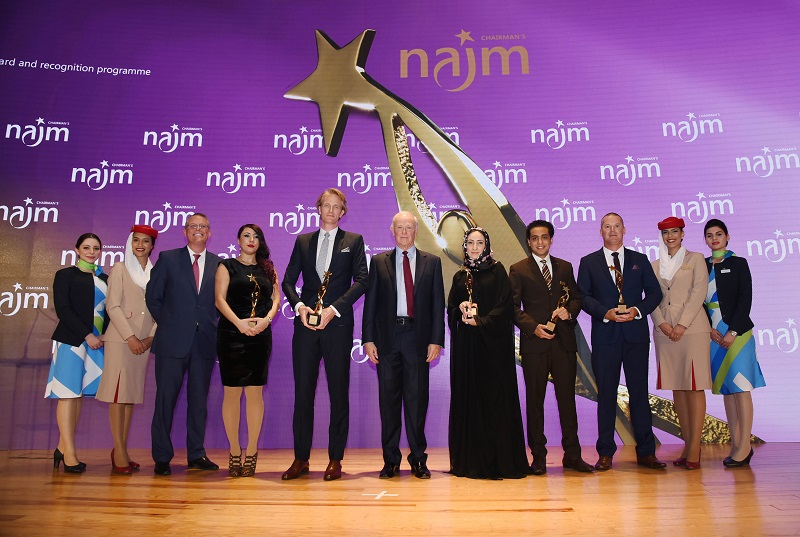 WE SAID THIS: Egyptians are always making us proud!