Women with a unique style always stand among the crowd, they are the ones who inspire others to express their personality through their outfits. They are also the ones who inspire women to dress as if the streets are their runway. Therefore, we've decided to highlight some of our favorite young and most stylish Arab women in the region (according to alphabetical order):
1. Amina Khalil
An Egyptian girl who followed her dream of becoming a fashion designer, and her label is currently a favorite of many. Amina Khalil believes that first impressions are very important, a woman should always try to look good even if she's not feeling her best.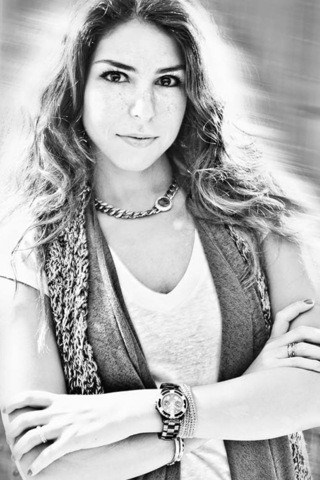 Amina Khalil told us: "Be yourself, be comfortable, and most importantly try to always smile. A smile will take you places."
2. Dana Malhas Ghandour
Dana Malhas Ghandour is the Creative Director and Co-Owner of Cream Boutique in Jeddah. Dana's style is flawless and she always manages to pull off great outfit combinations, which we personally love.
Highlights about Dana Malhas Ghandour: She won the "Most Stylish" award this year by Grazia Magazine and was named the "Style Star" at the first season of Fashion Forward Dubai.
3. Leila Kashanipour
The brilliant mind behind the much coveted jewelry label LeiVanKash. Leila Kashanipour's personal style is all about experimenting with pieces that truly give off her personality, which we personally think is down to earth, playful and fun.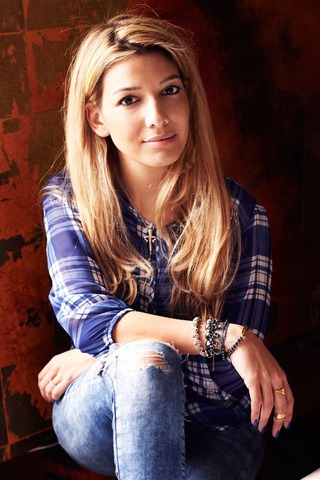 Who was spotted in LeiVanKash? The likes of Olivia Palermo, Cara Delevingne, Rita Ora and Florence Welch to mention a few. (You go girl!)
4. Maha Abdul Rasheed
Maha is the owner of Bambah Boutique in Dubai, and she has grown up with a high entrepreneurial spirit turning her boutique into a hit. She loves vintage, ruffles, bows, polka dots, minimal makeup, messy hair, and distressed jeans.
Maha shared with us: "I think a woman is stylish when she is confident and comfortable in what she's wearing. Whether it's jeans and a t-shirt or a ball gown, I believe style is all about how she carries herself and her attitude."
5. Nimati Shuhaibar
Nimati is the Founder and Event Stylist at Polkadots&Ribbons, a bespoke events company that focuses on children's parties; her job allows her to be a kid at heart everyday. Nimati is full of amazing energy which perfectly reflects on her style choices.
Nimati talking about fashion: "When It comes to fashion – I am a proud ambassador to the amazing Azza Fahmy Jewellery line! I L-O-V-E mixing and matching pieces to make a style of my own that I feel comfortable in. Do not dress for others but for yourself is my motto."
6. Razan Alazzouni
Razan Alazzouni exhibited a strong passion of all things related to art at an early age, and that's one of the main reasons she's one of the most popular fashion designers in the Middle East. She loves to create clothes that are not only creative and original, but also sculptural.
Did you know that celebrities such as Emma Roberts, Kelly Osbourne, Naya Rivera, Whitney Port and Ashley Tisdale among others dig Razan Alazzouni's designs?
7. Reema Al-Banna
The mastermind behind a brand we love, Reemami. Reema Al-Banna's style is very versatile, it changes day to day and is very much based on how she feels.
Reema talking about her style: "If I had to describe it, I would say that I am fond of well-tailored and eclectic pieces with elegant, sometimes minimalistic, clean cut pieces, mixed in a creative way with funky accessories such as chunky heels, big necklaces, unexpected cuts, and new trends. So if I'm describing my style in one word, I may say it's experimental. I try new trends because I work with it every day."
8. Samar Youssef
Samar has been a journalist for almost 10 years, and the blogger behind Une Libanaise a Paris which she started back in 2009. Samar is full of energy and has a classic and unpretentious style.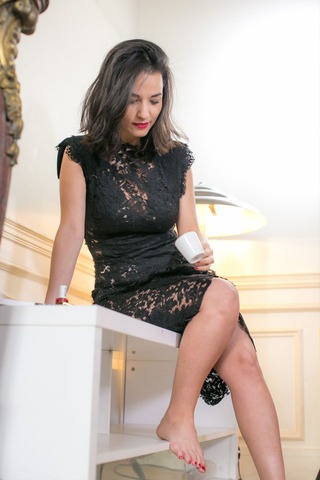 A few confessions by Samar: She's a collector of necklaces, owns over 250 pairs of shoes, loves Rabih Kayrouz as there's nothing more feminine and comfortable for her, and enjoys listening to Fairuz for hours.
9. Sana Makkieh
The moment we laid eyes on her gorgeous style on Instagram, we knew Sana had to be part of the list. What else should we say? Pictures speak louder than words! A Lebanese living in Dubai and working in Business Excellence, Sana is planning on setting up her own ready-to-wear label soon.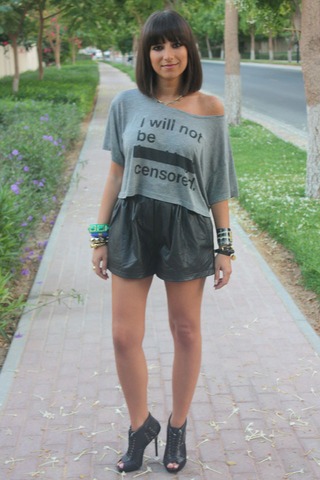 Sana Makkieh told us: "A woman's pins, back and hands are the classiest attributes to her femininity, so always vote for comfortable outfits as long as they compliment those subtle features…I mean heels are painful already!"
10. Shimaa Elsayed
Shimaa works in luxury PR at The Qode handling some of the world's most interesting fashion and beauty brands. She loves classic elegance accentuated with a fashionable twist, and enjoys everything beautiful.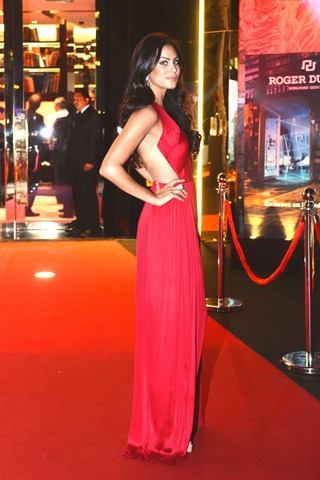 Shimaa talking about her personal take on fashion: "I don't believe that every fashion trend works for everybody.  Instead, I think that people need to dress more according to what suits them, taking into account their age and body shape, amongst other things. I like to think that I wear clothes instead of letting them wear me."
WE SAID THIS: Check out 15 Wardrobe Basics Must Haves.