As we all know, Dubai is always a step further from the whole world, and now they aim to excel in educating the future leaders of the country, the students of the UAE. Teachers at GEMS Modern Academy in Dubai and Jumeirah English Speaking School call the VR a 'powerful teaching tool' and have implemented it in their schools.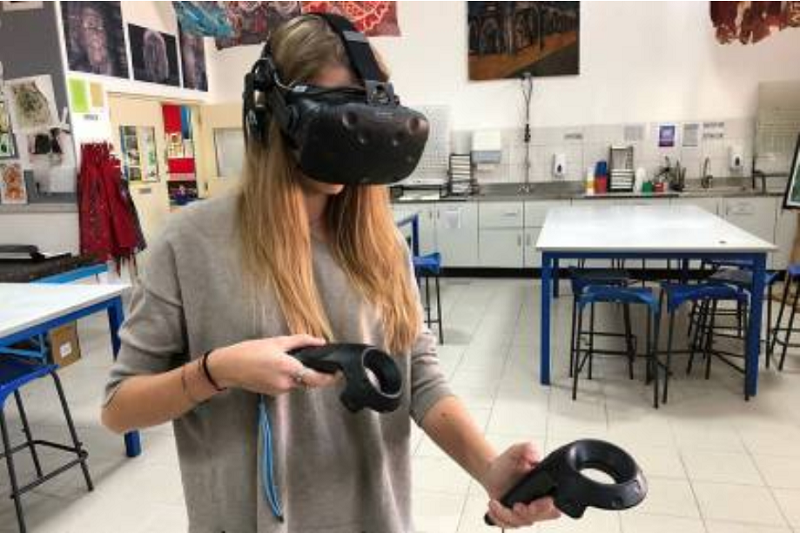 "We basically identify topics which could need learning through VR experiences…It is always better to have them experience the environment than [look at] a picture… In subjects such as geography, history, science, literacy; that's where we use VR a lot," said Ritesh Dhanak, Supervisor-Digital Learning and Innovation, to Gulf News.
A ten-year-old Darian student from GEMS Education Modern Academy, said, "it is a nice experience; you can actually enter the world instead of the teacher just showing you something on the board and asking you to imagine [it]. With VR, you'll be in the world before you [know it]."
Besides all the creativity that such a move would bring to the students, the VR is also used as a therapeutic measure concerning students with special needs. "Our SEND (Special Education Needs) department uses it a lot….they've been positively impacted by the use of VR. It's a grade four child who was having difficulty understanding the solar system in detail; but now, because of VR, he is able to play around with planets inside an immersive environment and he can experience what is around him," added Dhanak.
Steve Bambury, Head of Digital Learning and Innovation, said: "We are piloting a programme called Immerse Me, with the languages department, which is allowing students within their French and Spanish classrooms to actually engage in a conversation with a virtual person."
WE SAID THIS: This is how we should take advantage of technology to our benefits!