By Lojain El Shawaf
"The war of Line and Color" a piece that is created and choreographed by Samuel Mathieu. After years of being an exceptional dancer, Samuel decided it's time for him to create his own work and "La Guerre" is one show that we're extremely excited for.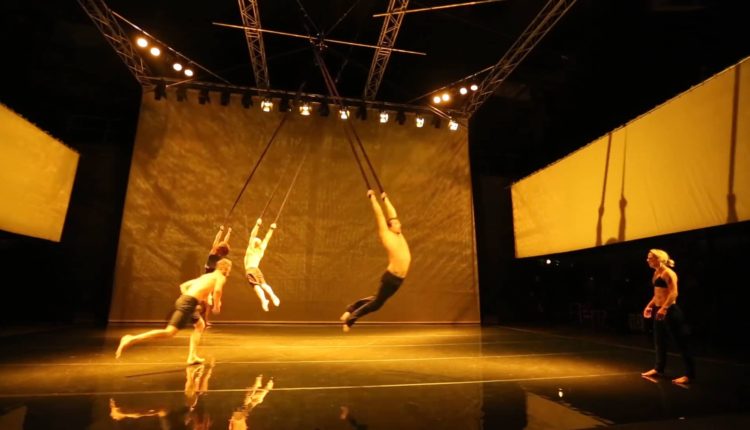 Inspired by Yves Klein who owns a black belt in judo, this performance is a mixture between ballet and circus art. This extraordinary piece will be performed by Jonas Leclere, a circus artist who specializes in aerial strap acrobatics alongside the dancer, Fabienne Donnio. This performance is coming to Abu Dhabi on the 19th of October from 8 pm until 10 pm and will be taking place at the Cultural Foundation.
The tickets are divided into two categories, the first one is a bronze ticket which is for 78.75 AED and the second is a gold ticket that is for 131.25 AED. You can visit https://abudhabiculture.ae to purchase your tickets. Don't take too long as they're being sold by the minute.
WE SAID THIS: The region is definitely adding arts onto its list!!