Multi-lingual singer, Saint Levant has been making headlines this past year with his powerful love letters to Palestine. Following the success of hit songs "Very Few Friends" and "Facetime" a song that not only blurs genres but blends languages, he has been growing in demand and popularity.
Now we see the artist taking on a new venture and making quite the impact, Levant has been named Dior's Fragrance Ambassador for the Middle East.
Levant took to his Instagram to share the news, captioning the post, "life as the region's first Dior beauty ambassador," along with a series of photos from a behind-the-scenes shoot with the French luxury company.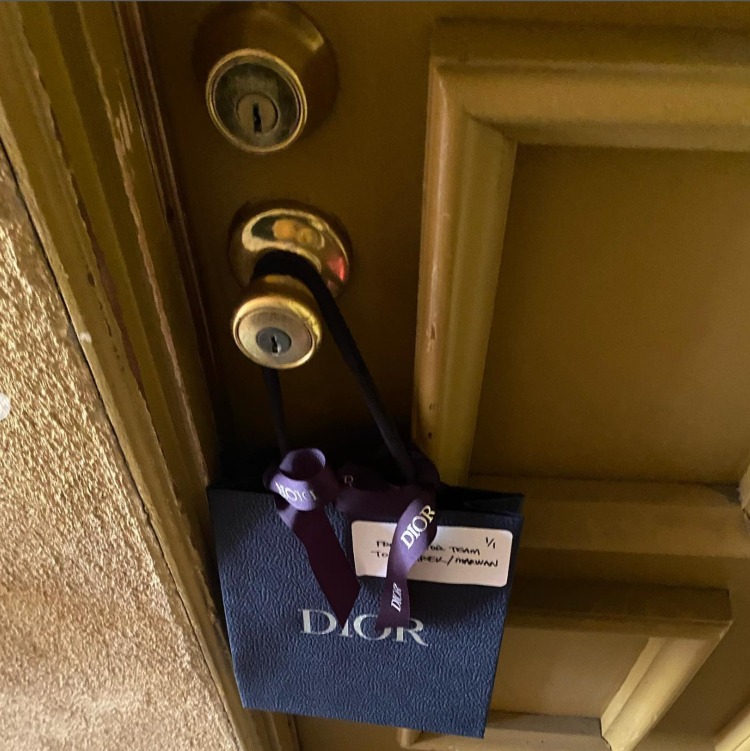 With this new title, Levant is following in international stars' footsteps like, Robert Pattison, Maya Hawke, and Jenna Ortega.
WE SAID THIS: Don't Miss… Saint Levant's Latest Steamy New Song "Facetime" Is Out Now