Palestinian-French Algerian artist and heartthrob Saint Levant, the star who has been rising up the ranks and creating a buzz all over social media after releasing his infectious track "Very Few Friends" and now he has gone and done it again with his latest single "Facetime". Bringing the same sensual energy and relaxed R&B style to his music, the star takes on a new persona in his latest track, one of a singer who chooses family and love over success as he belts out lyrics like "cause I don't want a Grammy, I want a family".
The artist released a sneak peak of the music video on Instagram where a shadowy Levant can be seen with his love interest standing against a navy blue backdrop. As usual, his lyrics take on a blended multi-lingual nature as he starts off in English but then shifts to French followed by Arabic. Truly unique in his execution, Levant's mixed upbringing always weaves itself onto his music.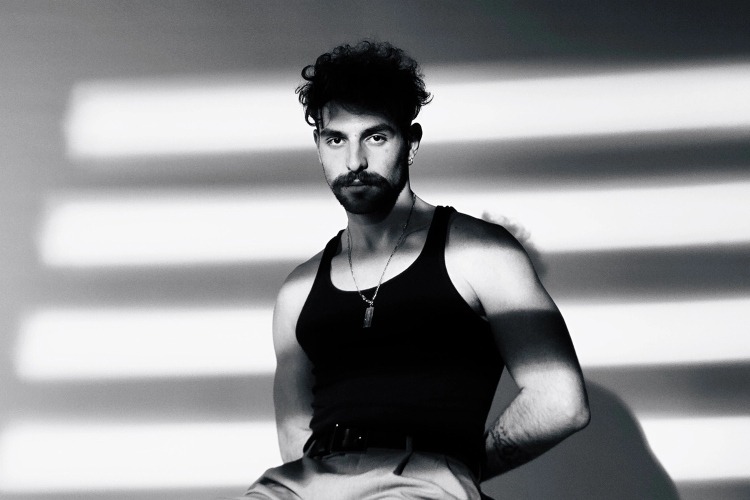 "The actual cultural makeup is my mom is half-French and half-Algerian. My dad is Serbian, half-Palestinian. And they actually both grew up in Algeria" Levant said to Arab News. That mixed cocktail of culture and identity brings a fresh and new element to the current music scene.
With the song "Facetime" out, many took to social media with some loving Levant's typical relaxed vocals while others dubbing him the "voice of the generation". The song itself is available on all music streaming platforms and soon the official music video will be also be out on YouTube.