The countdown is finally over for most of us our summer is just beginning, and since thats the case everyone seems to be gearing up for a jam packed weekend of what they have missed in the last month. Not a moment to spare, this is the plan.
Tabla is reopening. Yes that is enough said right there, the consistent Sokhna club is coming back to Sahel for a round 2 on the Marrasi ClubHouse roof, where it will be providing a summer of commercial music, great drinks and lots of entertainment. Wahdan (the main man) has not announced any of his upcoming surprises but promises to give you an even better summer then the last (which is hard to beat). I love Tabla it is one of those places that you just know you are going to have fun.. they play all the songs you have been singing along to with your friends and give you a chance to actually DANCE! I couldn't be more excited about this place reopening and am looking forward to see what they have up their sleeves.
This place is usually pretty strict with their reservations.. well what am I saying the whole of Sahel is I suggest you get very organized, plan in advance and unless you have a friend that's a little connected!
byGanz is back in Marassi with his newest 'Club M' (M for Marassi, in case you are still asleep) The club will host a series of familiar byGanz nights such as Mon7ara, Tea Dance in collaboration with Dara which has been a great success this last year, Saturday Disco (bel 3raby) and last but not least Toyboy's & Friends hosted by the lovely Toyboys.
Since this weekend is the launch of all this madness the ByGanz team will be throwing their first Mon7ara on Thursday hosting the not so delicate Sama El Masry, the Diva made an appearance on the La Sosta show this Ramadan and had the show pretty much cancelled for the next 20 episodes.. or so they say… Anyways point is you are definitely in for a show we can grantee you that!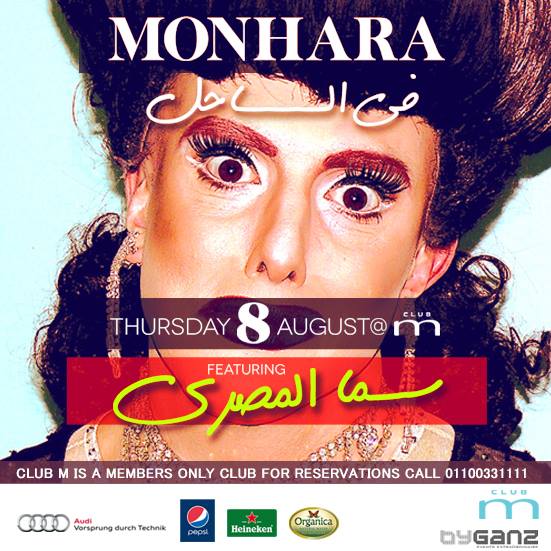 La Sosta ft Sama El Masry – Try and make your way through the beeps.. it gets pretty raunchy
(PUT VIDEO HERE)
As for Friday TeaDance will be hosting Ibiz Blue Marline DJ Tom Crane with resident DJ's Toyboys to ensure a night of good music and good old fashioned fun!
We are excited about this night in particular as we thoroughly enjoyed the last series of TEADANCE'S that went on at the Emaar clubhouse last season. This time around the popular day time event will actually be starting in the evenings with a Soiree feel to it very ooo la la, incorporating a pretty strong line up of Dj's including Kolombo and Sharam Jay (one of my personal fav's).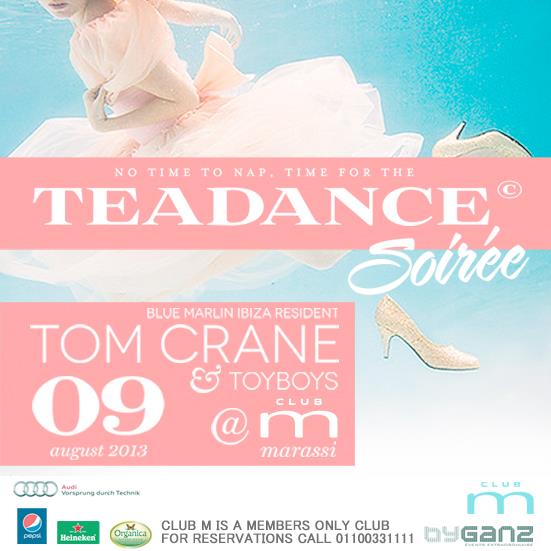 Saturday Hisham Abas will be taking the stage with his old classics accompanied by DJ Ramy that also is a great local act, hand in hand these guys will be rocking the night away with a little bit of Balady in a classy way of course.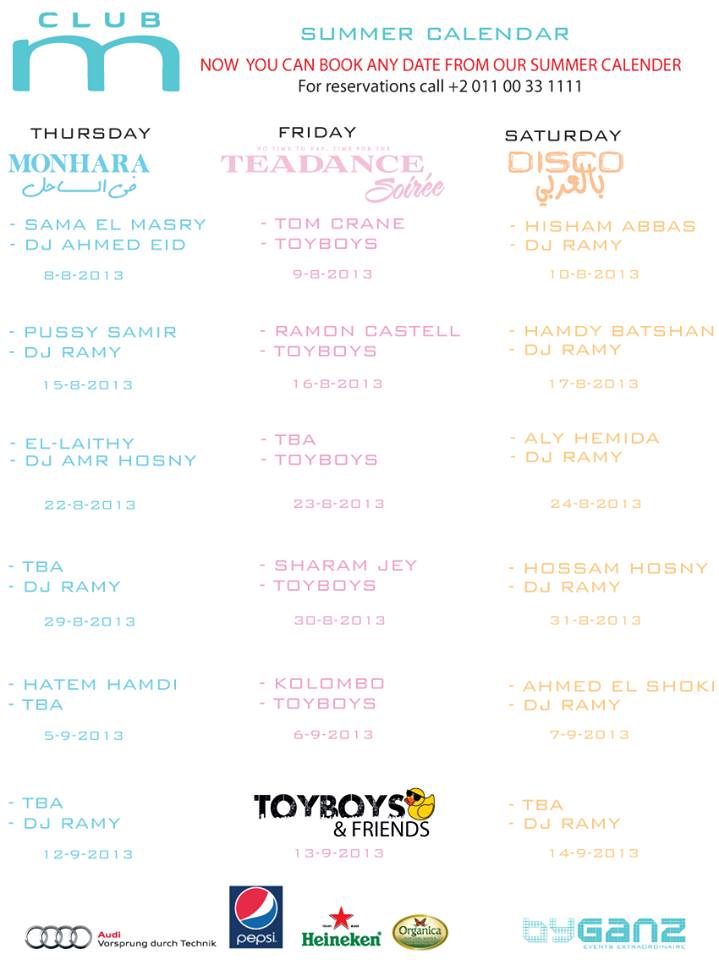 When speaking to the ByGanz team they mentioned that they are aiming for an older age group this Summer, providing something for everyone but focusing on those that don't get to enjoy most of the all year round byGanz festivities.
WE SAID THIS: Good Luck Guys & Here Is To A Great Weekend.http://youtu.be/X8LUd51IuiA