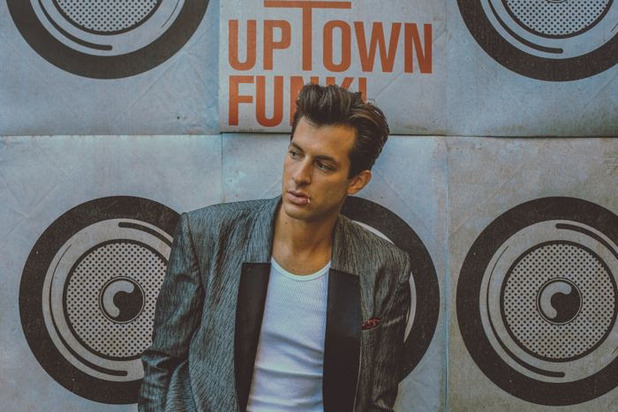 Mark Ronson
His fantastic duet with Bruno Mars has already shot to number one on pop charts, and the rest of the album, titled Uptown Special, is due for release this month. And Mars isn't the only world-class talent featured on the album; it also includes guest appearances by Stevie Wonder, Andrew Wyatt and Tame Impala's Kevin Parker.
Adele
It's been four years since Adele's latest and second album 21, and 2015 is the year to expect her follow-up 25. In that time, she has kept out of the spotlight and had a child, only emerging with her James Bond theme song "Skyfall", for which she won her 10th Grammy Award.
Labrinth
Labrinth has been working on his second album Take Me to the Truth for some time, with much of the recording taking place last November. The album will include already-released singles "Let It Be" and "Jealous".
Red Hot Chili Peppers
RHCP drummer Chad Smith has confirmed that we can expect a new album this year, and it's been described as "super danceable". The album will be their 11th, but the first without producer Rick Ruben since 1989's Mothers Milk.
Alicia Keys
Alicia Keys is currently working with Pharrel Williams on her sixth and as-yet-untitled album, which is set for release this year. The pair also teamed up last year, along with Kendrick Lamar and Hans Zimmer, for The Amazing Spiderman 2 theme song "It's On Again".
Modest Mouse
Modest Mouse have been busy preparing for their new album, the follow-up to 2007's We Were Dead Before The Ship Even Sank – they've created a new Instagram account and released the album artwork and lead single "Lampshades on Fire". The record, titled Strangers to Ourselves, is already available for pre-order.
Coldplay
Rumor has it that this year's Coldplay album may be their last. Not much is known about the album except for the title – A Head Full of Dreams – and that it may include their track "Miracles", which was written for the Unbroken movie soundtrack.
Bob Dylan
In February, Bob Dylan will be releasing an album of Frank Sinatra covers titled Shadows in the Night. It includes ten tracks and was recorded with minimal production. This will be his 36th album.
Rihanna
Rihanna has been spotted in Paris filming what could be her next music video and she's recently teased new music on Instagram, so the rumors have been flying that she may pull a Beyoncé and release a surprise album this year. At this point, after a two-year silence, anything she releases will be welcome.
Drake
Drake's 2015 album will be titled Views from the 6, a reference to his hometown of Toronto. It will be released in the spring, and will include already successful single "0-100/The Catch Up".
Incubus
It's going to be an ambitious year for Incubus – the band has just signed on to Islands Records and will be releasing two albums in 2015, one in the spring and the other in the summer. They've already debuted lead single "Trust Fall" at a show in Los Angeles.
Kid Cudi
Kid Cudi is set to finish off his Man on the Moon trilogy this year with – you guessed it – Man on the Moon III. According to his comments on the album, we can expect "a whole other level of maturity" with this album, and that the series is meant to show his growth as an artist.
Florence + the Machine
Earlier this year, Florence Welch announced that she and her band were working on a new album, the follow-up to 2011's Ceremonials. And more recently the fans' grapevine is buzzing that the drummer has confirmed that the album is finished… and we can't wait to hear it.
WE SAID THIS: Don't miss Eargasm: Music to Start Your New Year