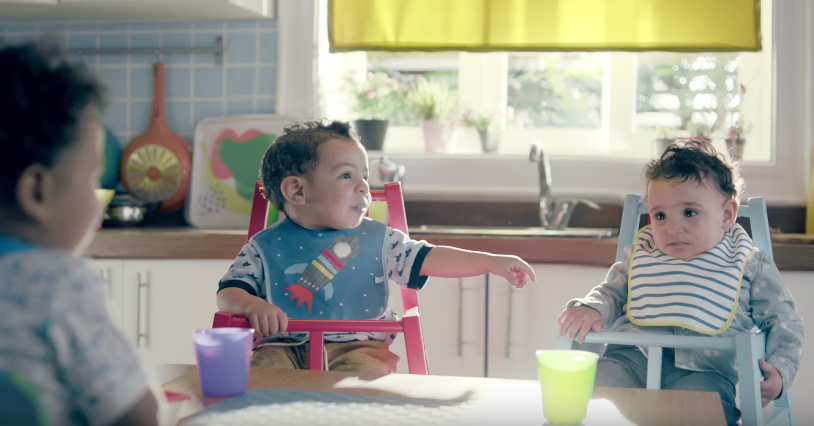 In a swift and unprecedented move, and after backlash from the public, the Consumer Protection Agency (CPA) (جهاز حماية المستهلك) has issued an official statement ordering four ads to be ceased from being aired on TV as they "do not conform with societal values." The decision is effective immediately; the CPA has officially warned the advertisers to conform and pull the ads off air within 24 hours before the CPA takes it to court.
Below are the banned ads and the reasons for pulling them off air.
Juhayna Milk

In my article last week, I said the ad will score with the audience yet raise some eyebrows on the language used in the script. As expected, the audience reacted both positively and negatively. So either people shared it and its internet memes with a laugh, clearly getting the innuendo, or going as extreme as setting up Facebook groups and lobbying to get the ad off air.
As per their press release, CPA's decision came on the premise that the ad:
Included clear sexual references within script context.
Claiming that bottled milk is better than breast-milk (although in my opinion they clearly didn't, they just said "ba3d el dondoo tab3an").
Using children against the agreed guidelines mandated in Advertising Standards of 2005.
Birell

While the campaign is actually very funny and insightful with copies of Gym, and Selfie, the bathroom copy didn't really cut it. While insightful and unfortunately true, people saw it as offensive to show in an ad. Note the arrow "rising" to attention on the "Estargel" queue…
Cottonil

Apparently the yoga pants didn't quite fly with CPA officials, assuming they were "underwear," and the "Oh" in the VO wasn't quite favorable either.
Dice

This one was banned based on the premise that it promoted cheating and debauchery, and it included a picture of a woman in underwear. While some people actually got offended by some of the references in the ads and wanted it off air, some believe that the ban comes as a ridiculous decision and a misinterpretation of a good joke.
This also raises a lot of questions on the role of the CPA, which was primarily established to protect consumers from any pricing/trade misconduct. But from the looks of the above decision, they seem to be assuming a censorship role that was not there before…
WE SAID THIS: What comes next then in the name of CPA, TV and cinema censorship?