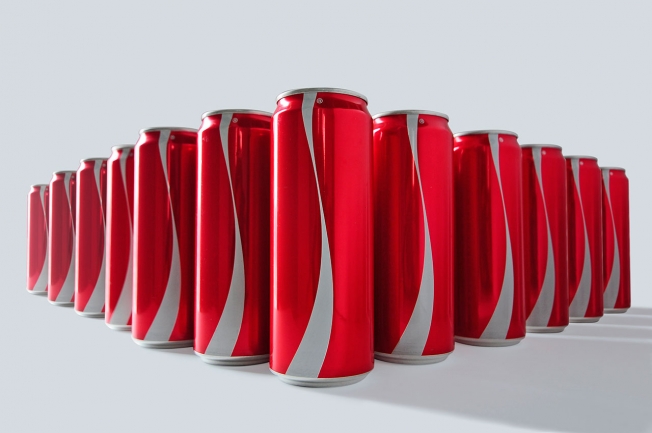 With just a couple of days left in Ramadan, we couldn't have wrapped our ad critique without mentioning some of the great work that has been aired in the month.
Chevrolet Optra
While there is nothing excessively "creative" per se about the copy, with an overused concept and celebrities who have done more ads than films (specifically Yasmine AbdelAziz), the copy seems to have scored very well with the audience.
Light, humorous, entertaining – it works!
I had partially covered this in my Telecom review earlier this month, but the full song hadn't been released at the time yet.
It's extremely difficult to release a successful ad in song format one time, let alone do it once, twice, thrice and again this year, too. If doing it once is difficult, I don't know what four times is like.
Mobinil shows us an exemplary case of social work turned into an ad – or vice versa, whichever way you want.
The #Fa3el_Kheir campaign is a great example of how a brand can dig deep through a given culture and bring out the best in them.
Everyone is born good by nature, people want to be good, they just get swamped away in life's pressures and tempo. #Fa3el_Kheir serves as a great reminder to break the cycle, stop and do something good for one's society.
Chapeau bas, Mobinil and Leo Burnett.
Fox – The Turnaround
While I hate the original ad and have explicitly expressed that in my first review, I have to say, the way they got out of this hiccup was super smart.
Some background for those who don't know: After getting massive heat with the release of their first ad featuring a father slapping his son, NGOs and ministries called for the commercial to be taken off air as it promotes domestic violence.
So what does the Fox Team and Tarek Nour do?
Script out another ad, shoot and edit over the weekend and strike while the iron's hot.
Similarly, earlier this year Mandolin released a controversial copy as part of its relaunch campaign "Mix Sense". That ad, too, has gotten some negative feedback from older groups because it implies domestic violence. So what do they do? They release a digital-only copy making fun of the original ad and generating even more buzz for the overall campaign.
Brands are learning from each other, wouldn't you say?
National Bank of Egypt – Sponsor of the Egyptian Champion
While I do like the ads – they're well scripted and shot – the fact that they made it look so humorous diluted the weight of the champions they have in the copy. These are real people, by the way, with real achievements. Ahmed Gabr rose to world news after breaking the world record for deepest scuba dive last September. Similarly, Omar El Atmas has been rising in the ranks in global junior squash forums. I think they deserved more praise in the copies.
The generic "Sponsor of…. " idea reminds me of Coca-Cola in 2010, with their "Sponsor of the Egyptian Fan" campaign. It's always a better idea to create something that doesn't even exist and own it. People will remember you for it.
Pepsi Liter of Light
I quickly touched upon this with the review of the actual TVC. Below is an excerpt:
"Being a global corporation gives you weight on many fronts, two of which have come in handy quite nicely for this initiative: giving back to the community you operate in and knowledge sharing across markets.

This is exactly what PepsiCo did this year. After the great success of their Liter of Light initiative in the Philippines four years ago, they brought this brilliant initiative into Egypt by lighting an underprivileged village in Assyuit. Pepsi has always been an active citizen in the Egyptian CSR community and this project merges well-doing with technology.

This year's initiative was was carried out with the founder of the Liter of Light initiative (Illac Diaz) and in collaboration with Masr El Kheir and SunUtions startup"
A very inspiring project that we should see more of from global and local brands.
Looking across the Red Sea, the following brands have made such a big buzz in the Gulf that their campaigns echoed all the way back to Egypt.
Zein Telecom
Acting like the true regional player that they are, Zein Telecom scouted for talent from all the markets they operate in and came to us with this star-studded song that can only bring happiness to one's soul.
That's how we should evolve as human beings: as one!
My thoughts and prayers go out to all those who have suffered from the Arab Spring aftermath.
Coca Cola Middle East – Social Experiment
As part of the "'One Extra Second" campaign, and after Egypt adapted with four local copies, Coke UAE has taken it further a notch with this beautiful social experiment, mirroring by removing the labels from their cans and just keeping the artwork.
The campaign created so much buzz that it reached world fame with write ups from CNN, AdWeek, Creativity Online and others.
It's worth noting that this isn't the first time we've seen such a concept. In 2009, Absolut Vodka rolled out a no-label special edition batch to call against labeling and prejudice. But when Coke does it, even if it was done before, it gives the initiative a different weight; exactly like what they did with the no-TV 100% digital airing strategy. You think they're the first ones who've done it? Well, think again.
And that, ladies and gentlemen, is called the power of the brand!
That's all for this time. In my next post, we'll reveal the winner of Ramadan 2015 ad game. Stay tuned.
WE SAID THIS: Don't miss RamaScoops 2015: The Concrete Jungle.