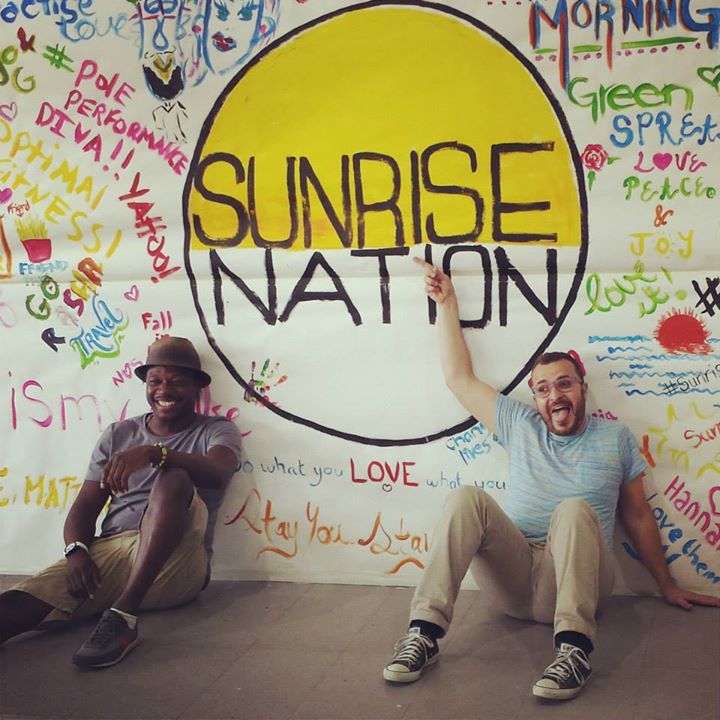 A brilliant new series of healthy daytime parties has hit town, tailored just for early birds.
Held at venues like thejamjar and A4 Space, Sunrise Nation's morning celebrations are free, non-alcoholic and feature a variety of activities to stimulate the body and soul. Think community, fun and well-being.
After hearing about such a unique and dynamic idea, we were curious to learn more.
Scoop Empire chatted with co-founder Rasha Gebran to get the scoop on what SN is all about.
Dubai has no idea what it's in for.
What is Sunrise Nation?
Sunrise Nation is Dubai's first morning rave, bringing together a healthy environment for our community with the inclusion of great music from our resident and guest DJs, great local food, artistic performances and activities for public participation such as dance, Pilates, yoga, hula hooping and much more to stimulate one's senses and invigorate the soul.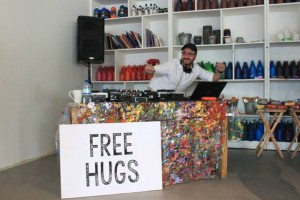 Our goal as organizers is to break one's barriers in a judgement free and safe environment and to create a sense of community and well-being in our participants.
Describe the vibe of Sunrise Nation in three words.
Positive, Eclectic, Edgy
Who is behind Sunrise Nation and what do each of you bring to the table?
Sunrise Nation was created by three great childhood friends – Rasha Gebran, an architect, Alamira Reem Al Ayedrous, a UC Berkeley PhD graduate in Urban Planning and Design and Dr. Tamara Ghazi, a chiropractor specializing in sports medicine – who collectively bring their passion for art, music, dance, fitness and well-being to the concept.
We all grew up together in Abu Dhabi and were influenced by our mutual travel and foreign education experiences. We are mutually involved in venue selection, design and layout, with ideas flowing and building up on each other as we all share the same vision of leaving a long-lasting positive impact on the Dubai community.
We are blessed with the same passion and eye for innovation and creativity and the best part: We have never argued concerning any detail of the events!!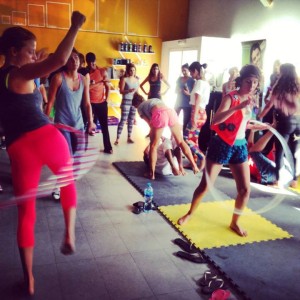 What inspired you to start Sunrise Nation?
We started to get tired of the Dubai nightlife as we are all career women who have a passion for health and fitness, yet we never lost our love for music and dance. Since we are all early risers, we thought, why not bring the party to the morning!
We have heard of healthy daytime parties around the world and we thought if we join inspiring fitness instructors, boutique food vendors and fantastic music under one roof, we would have an amazing vibe that would put people in the right mood and mindset to start their day!
Why sunrise, not sunset?
We wanted to get people in a great mood before work, allowing their day to fly by and unleash a whole lot of raw energy! Anyone who has been to the events will tell you that the energy is buzzing and keeps you alert causing a happy ripple effect into your day and hopefully the rest of your week 🙂 We chose Tuesdays as it's mid-week hump day in Dubai, giving us a boost for the rest of the week and into the weekend!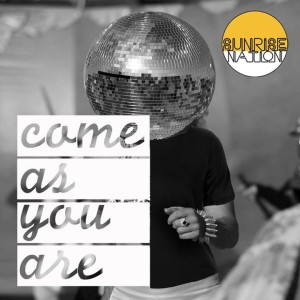 What can we expect for the next episode?
A change in venue and theme for our Sunrisers, lots of activities, including a new bouncy one!
What can we expect in the next year?
We love to evolve with changes in fitness, food and music trends, as we try to support local businesses and entrepreneurs and shine light on them in the community and create cooperative events as well! Expect us to explore new spaces and faces within the Dubai scene!
WE SAID THIS: Don't miss "10 Things to Do for Outdoor Lovers in Dubai".