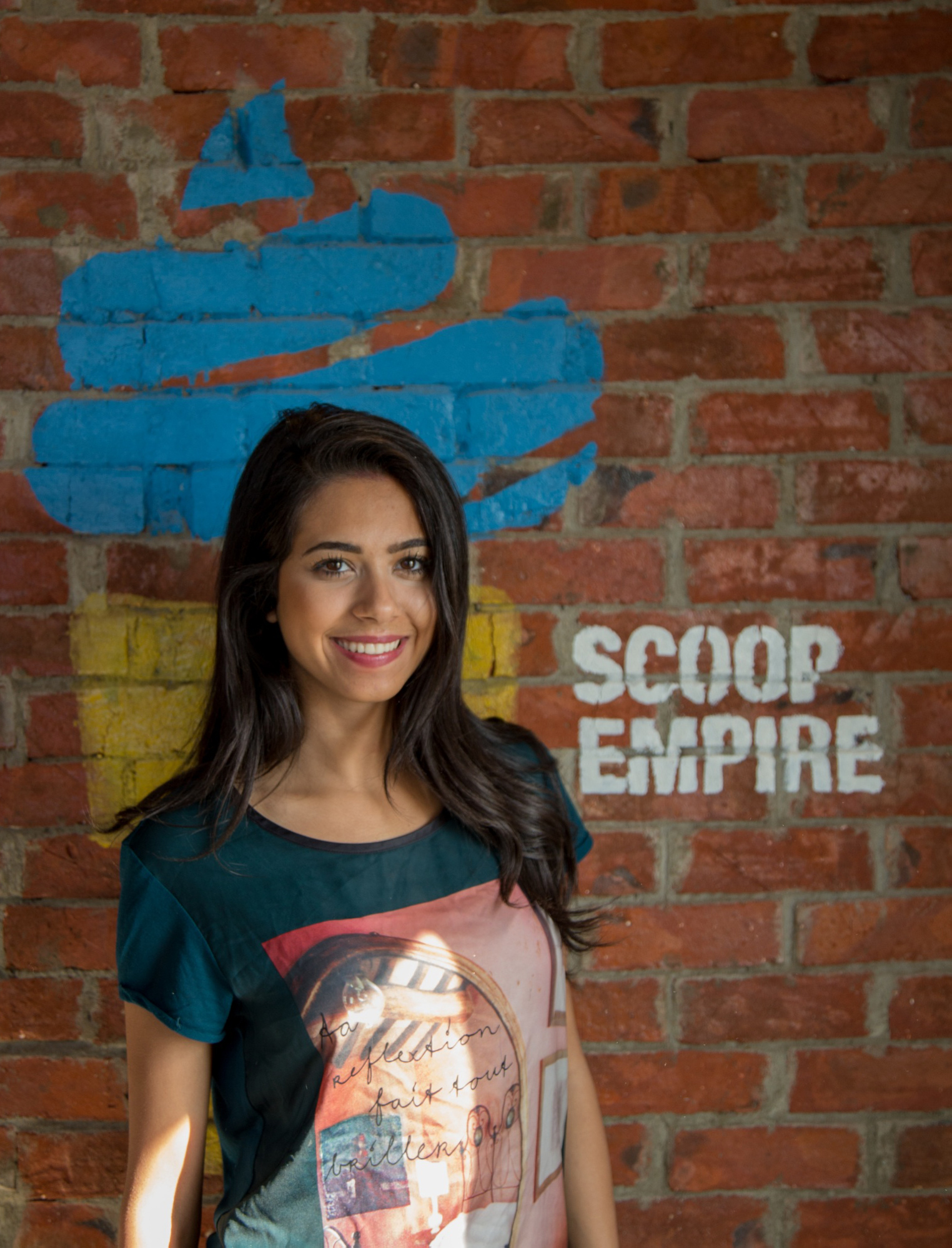 Last week, makeup artist Dolly Yanny came to our office and showed us the best and easiest tips and tricks for Halloween DIY makeup. It was quite impressive to find someone as young as her doing quite a perfect job in a very competitive market. We had a little chat in hopes of inspiring the younger generation to follow their dreams.
How old are you and how did this all start?
I'm 18 and I'm currently at college studying Business Administration. I was in Sweden and a friend of mine bought me a Bobbie Brown makeup book, then I started studying, reading and applying the techniques. Then I went to Dubai and attended a makeup course and I've been doing it ever since.
We've seen your social media account; you are working on literally everyone. So we kind of have to ask… Are models and influencers all divas?
Yes, they are, but of course not all, just most of them…
Who is your favorite client so far?
It has to be Tara Emad.
If you could choose one Arab girl to be your brand's face model, who would you choose?
Huda Kattan.
Everyone is talking about how perfect your eyebrows are, so tell us: Are they natural?  
Yes, they are. I take really good care of them; I clean them daily with moisturizers and never put makeup on them.
What has been your proudest career moment so far?
I'd have to say every show I've sponsored, especially when I worked on a makeup show for DASH Beauty Con. Also when I got my certificate and acceptance to work for M.A.C. Dubai.
Who is easier to work with: models, actresses or brides?
Of course models, they are trained to wear makeup for every shoot.
What is your most important makeup application tip for us?
Never try foundation on your hand, always on your face and in warm light.
What are the makeup items you would never leave the house without?
My blusher, eyeliner, eye brow kit and a lipstick that suits my outfit.
What is your favorite makeup brand?
M.A.C.
Makeup to you is…
A blend of science and art.
WE SAID THIS: Don't miss Makeup Artist Dolly Yanny Taught Us the Easiest and Scariest DIY Halloween Makeup.