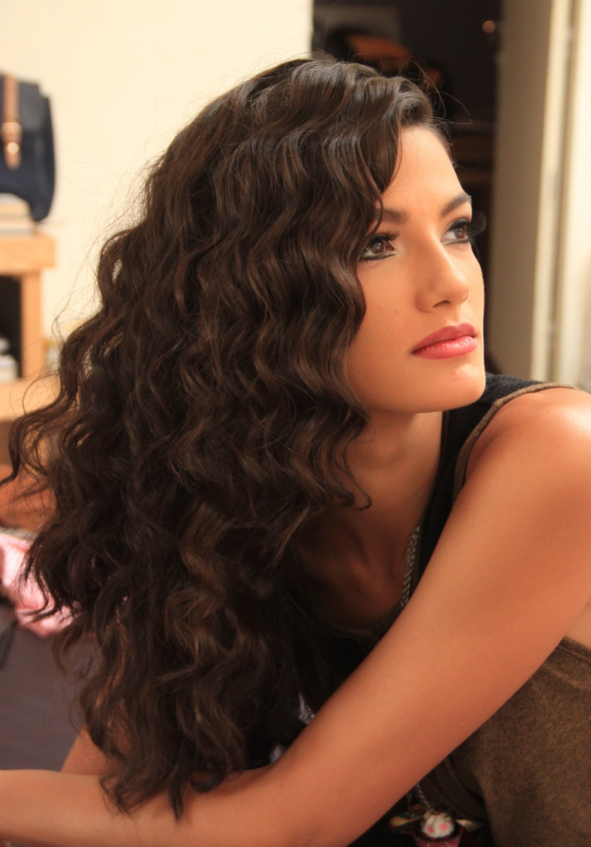 Taking a break from photo shoots and fashion shows, the remarkably talented half Montenegrin, half Egyptian actress and model Tara Emad is starring this year in Saheb Al Saada alongside the legendry Adel Imam, Lebleba, Mouhamed Imam and a crew of amazing stars.
We got the chance to chat with Arab sweetheart Emad about her huge success this Ramadan, her acting/modeling career, her personal style and more.
First of all, can you tell us a little bit about yourself?
I am 21 years old and I am a Taurus. I finished IGCSE at Port Said School in 2012 and took a two-year gap to travel as much as I can and focus on my modeling and acting career, giving them my 100% attention.
I am a foodie; I love food, I love healthy cooking and trying new recipes. I used to do kickboxing and boxing for fitness but I recently took on yoga and I love it.
Your mother is from Montenegro while your father is from Egypt, how does this influence your character?
It does, indeed. Well, I took the best of both worlds. Montenegro is very similar to Egypt in the ethics and morals. So there was no problem fitting in. They are very friendly and welcoming just like in Egypt, so I would say I've been influenced positively from both sides.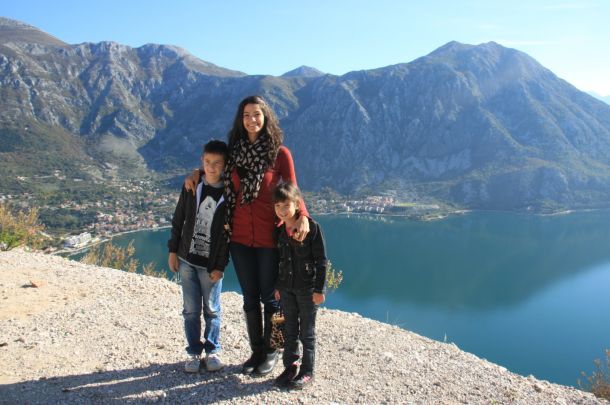 Congratulations for "Sa7b AlS3ada"! It's been a huge success. How did you get involved with the project?
I was in Paris through Face to Face Agency by Youssef Spahi shooting with Mexican Fashion TV at Versailles with some French photographers. I was basically starting a serious international modeling career. I was on my way to sign a contract with one French modeling agency when I got a call that I'm wanted for a TV series with Adel Imam. The next day, I was in Egypt.
What was the most enjoyable part of the whole thing?
It would definitely be to have worked with Adel Imam and Lebleba and Ramy Imam and the whole amazing crew of stars!
When did the acting bug bite you? And what kind of part would you like to play next?
Since I was a child, I always dreamed of being a movie star and a model. My dream role is to play a royal, a queen, a princess. It would be amazing if it's something based on a true story.
How would you compare modeling to acting?
It is different, but in some ways they connect. In photo shoots you act too, just like in the TV series and movies. Happy, serious, mysterious, etc. They both need dedication to be able to succeed.
How did you start modeling? And what was your first big break in the fashion industry?
I first took etiquette, modeling and dancing classes for two years with Shirley Shalaby at En Vogue from the age of 9 until 11 years old.
Then I went to Youssef Spahi, owner of Face to Face Agency in Cairo and started doing some TV commercials. Then, at the age of 14, Youssef Spahi suggested me for a Layalina magazine photo shoot and Maissa Azzab – who was at the time the stylist and art director of the magazine – cast me.
The next day we did the shoot with photographer Khaled Fadda! That's when I got my first cover too.
It basically all escalated from there. I started doing fashion shows and more shoots for catalogues, brands and magazines.
Then I was represented in Dubai by Billie Mobayed, owner of Life Model Management, and did my four Elle covers! So I would say that was my big break in modeling, next to participating at Montenegro, Tunisia and Berlin Fashion week.
What do you find the most challenging part about working in the fashion industry?
It would be the long hours working, but if you love what you do then you take the entire package with its good and bad.
What is the best advice you have ever been given?
Stay true to yourself. It was given to me by mom.
What does it take to be a successful model/actress?
You have to love it to be able to do it. We stay shooting and working for long hours. It can be very hectic. So truly loving it is very important to be able to understand all that and not to complain. Also being professional is very important; that includes always being on time for meetings and shoots.
With these simple guidelines, people will call you in for more work and you build yourself a respectable reputation in the business.
You have such an outstanding portfolio as a model. Which of the projects you have worked on you like the most and why?
Thank you very much! One of my favorite projects was one I shot with photographer Toufic Araman in Siwa oasis in Egypt. It was a beautiful experience and I learned a lot from him.
How would you describe your personal style? Are you trend oriented?
I always go with what I am comfortable in. I love earthy colors and most of the time I am in comfy jeans, boy belt and beige or white blouse.
Who is your style icon? What is your favorite brand of all time?
Faten Hamama. Her grace and elegance are timeless. I've always loved Converse.
WE SAID THIS: Tara is the next big thing, so you'd better get used to hearing her name! Like her Facebook fan page and follow her on Twitter for her latest updates.